The inaugural Nations League did something that nobody thought was possible - it injected some life into the oft-dreaded international break. And so it's back. The 2020 UEFA Nations League once again pits all 55 UEFA men's national association member teams against each other, and the way they've been grouped means the strongest sides will face the strongest sides from the off, thereby guaranteeing competitive match-ups from top to bottom. Read on to find out how you can watch a Nations League live stream in the States.
Nations League 2020/21 cheat sheet
The opening stages of the 2020/21 UEFA Nations League take place from September to November 2020, the Finals following in September and October 2021, and the relegation playoffs scheduled for March 2022. We have your viewing options below, including from ESPN+ (opens in new tab) that costs from only $5.99 per month.
Once again though, the format is confusing. There are four leagues, the top three of which are split into four groups of four teams, with the bottom league split into two groups, one containing four teams, the other three.
League A contains the 16 top-ranked European national sides, and the ultimate winner of the Nations League. The team that tops each of the four groups that make up League A after six rounds of group fixtures will qualify for the Nations League semi-finals. Last time, those teams were Portugal, the Netherlands, England and Switzerland.
The bottom team from each of League A and B's groups will be relegated, and the group winners in Leagues B, C and D will gain promotion. Playoffs will decide which two teams drop down from League C to League D.
Got that? Good. Here's how you can live stream Nations League soccer and watch all the UEFA action online.
---

Nations League live stream: how to watch the soccer in the US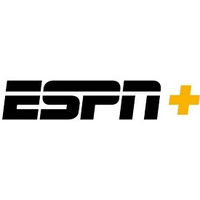 (opens in new tab)
ESPN and Spanish-language channel TUDN (opens in new tab) (formerly Univision Deportes Network) are your two options for watching the Nations League on TV via cable.
But cord-cutters are really in luck when it comes to the UEFA Nations League.
For starters 120 of the matches will be featured on streaming service ESPN+ (opens in new tab) streaming service. Kick-off is 12.30pm ET / 9.30am ET.
The service is seriously great value at just $5.99 a month (opens in new tab). In addition being the US home of the Nations League, ESPN+ also features loads of games from the NBA, NHL, MLB, MLS FA Cup, plus college sports, tennis, golf, cricket, rugby, Top Rank boxing, and UFC.
For the ultimate value, though, grab a combined ESPN+, Disney Plus and Hulu bundle for just $12.99 a month (opens in new tab), which gets you loads of great entertainment and family-friendly content in addition to all that sports action.

Outside of that, going for an over-the-top service like Sling TV (opens in new tab)'s Orange package may also be an option, as it includes ESPN and there's a FREE trial period (opens in new tab) for a limited time only - the regular cost is $30 a month.
What else comes with an ESPN+ subscription?
Quite a lot as it happens - a subscription to ESPN+ (opens in new tab) opens up access to over 20 exclusive live and replayed UFC Fight Nights, loads of documentaries like the Oscar-winning O.J.: Made in America, and on-demand action of history's greatest matches - think Wimbledon finals, Super Bowls, boxing title fights and loads more.
Don't miss out - get a UFC live stream for every Fight Night and PPV event
ESPN+: Everything you need to know about the streaming service
ESPN+'s featured Nations League fixtures
Romania vs. Northern Ireland 9/4/20
Scotland vs. Israel 9/4/20
Slovakia vs. Czech Republic 9/4/20
Belarus vs. Albania 9/4/20
Lithuania vs. Kazakhstan 9/4/20
Gibraltar vs. San Marino 9/5/20
Azerbaijan vs. Luxembourg 9/5/20
Cyprus vs. Montenegro 9/5/20
Estonia vs. Georgia 9/5/20
Denmark vs. Belgium 9/5/20
Sweden vs. France 9/5/20
Andorra vs. Faroe Islands 9/6/20
Hungary vs. Russia 9/6/20
Slovenia vs. Moldova 9/6/20
Spain vs. Ukraine 9/6/20
Switzerland vs. Germany 9/6/20
Kosovo vs. Greece 9/6/20
Malta vs. Latvia 9/6/20
Bosnia-Herzegovina vs. Poland 9/7/20
Netherlands vs. Italy 9/7/20
Austria vs. Romania 9/7/20
Northern Ireland vs. Norway 9/7/20
Israel vs. Slovakia 9/7/20
Albania vs. Lithuania 9/7/20
Georgia vs. North Macedonia 9/8/20
Belgium vs. Iceland 9/8/20
France vs. Croatia 9/8/20
Sweden vs. Portugal 9/8/20
Luxembourg vs. Montenegro 9/8/20
San Marino vs. Liechtenstein 9/8/20