Welcome to the very best Amazon Prime Day deals, fellow gamers. This is where we'll be rounding up the best gaming offers of the sales bonanza. We're talking the best value console bundles for the PS4 and Xbox One, the best software deals on the best games and roundups of the best gaming tech and peripherals we can find.
Don't forget, the Amazon Prime Day deals on Amazon.co.uk and Amazon.com are only available to Amazon Prime members. Want a pro tip? Sign up for a free 30-day trial and you'll be able to take advantage of these exclusive prices. Then feel free to unsubscribe within the next 30 days if you don't want to continue using the service. We think you'll quite like it though. Check out our main Amazon Prime Day hub for updates on the best deals on even more categories.
It's not all about Amazon though, we fully expect other retailers to take advantage of the money burning holes in your pockets by pushing a few of their own promotions too. How do we know this? Because we watched them all scramble at the last minute to do just that last year and we expect them to be even sharper this year.
The best Amazon Prime Day hardware/console deals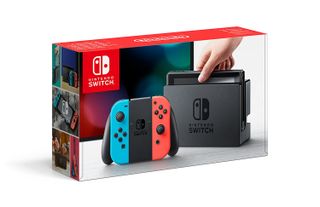 Nintendo Switch Neon/Red in stock at £279
The Nintendo Switch has been sold out on an almost constant basis since launch, with many stores forcing over-priced bundles on gamers when stock does arrive. Not today though, Amazon is selling the Neon Nintendo Switch for the regular asking price of just £279.99. This will be sold out today.
Nintendo Switch with Splatoon 2 pre-order £319.99 @ Amazon
We've also spotted a Nintendo Switch Splatoon bundle pre-order for £319.99. Technically, you're saving a few quid there as the cheapest Splatoon 2 pre-order is around £42. So if you're after Splatoon 2, we'd opt for this one and wait a little bit for the July 21 release date.
Xbox One S, Forza Horizon 3, Minecraft, extra controller chat pad only £179.99 @ Amazon (save £110)
This is the best Xbox One deal of the day. £199.99 is a no-brainer price for the console alone and the extra included here sweeten the deal further. You're getting one of the best-looking racers ever made in Forza Horizon 3 and Minecraft Favourites has everything you need to begin your adventures with the online phenomenon. The chatpad attachment allows for super fast in-game messaging, searches or entering those huge XBL codes. Oh, and you're getting an extra controller thrown in for nothing too!
1TB Xbox One S, Gears 4, Call of Duty: infinite Warfare, Halo Wars 2, extra controller, chatpad + headset is £339.99 @ Amazon
This is admittedly more than we think is advisable spending on a 1TB Xbox One deal. The large 1TB version of the console seems to have become very expensive, with the best price being around £300 at the moment. So if you consider that, this packed bundle does save you money. To be honest though, we'd go with the smaller 500GB deal above instead, then buy a cheap external hard-drive to boost your storage for much less money.
1TB PS4 Pro | WipEout Omega Collection | Horizon: Zero Dawn | £349.99 @ Amazon
Finally! We seem to be out of the phase of having to settle for paying £350 for the PS4 Pro without any games. This week's obvious winner is Amazon's deal that includes two of the PS4 Pro's best looking games in Horizon and the brand new WipEout: Omega Collection. Your 4K HDR TV won't know what hit it!
View this PS4 Pro deal: PS4 Pro, Horizon, WipEout £349.99 @ Amazon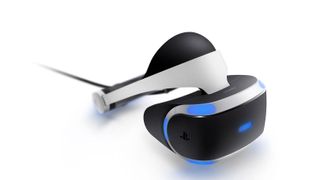 PlayStation VR headset reduced to £320.12 @ Amazon (save £30)
Looking for a cheap standalone deal of a PlayStation VR headset? Amazon has knocked £30 off the RRP for Prime Day. If you're after a PS4 camera (you need one for PSVr to work), or any Move controllers, check out our regular PlayStation VR deals page for the best prices.

Oculus Rift and Oculus Touch controllers £398.99 @ Currys (save £180)
We're delighted to bring you an excellent hardware for Amazon Prime Day too. Actually, this looks like the best ever Oculus Rift deal. A few retailers have knocked around £179/$200 off the Virtual Reality headset and bundled in the Oculus Touch controllers (worth around £100/$100) for FREE! This is a temporary offer though, set to expire around late August. Naturally, you still need a hefty PC to use it, but this puts the price closer to the PlayStation VR than ever before.
Pokemon Go Plus £29.99 @ Amazon (save £5)
Pokemon Go is still running huge numbers and this Pokemon Go Plus wrist-strap tracker notifies you about nearby Pokemon and PokeStops, saving you the need to constantly look at your phone.
The best Amazon Prime Day game deals
Destiny: The Collection £19.99 @ Smyths
If you never fancied shelling out for the ridiculously overpriced DLC expansions for Destiny, this one's for you. Destiny: The Collection includes all four Destiny DLC expansion packs and is great value at just £19.99 on PS4. This is perfect to get you up-to-date if Destiny 2 takes your fancy. Be warned though, this is a Lightning Deal and is set to expire before lunch.
WipEout: Omega Collection now only £19.99 @ Amazon
The collection of excellent WipEout games is a must buy for racing fans, especially if you've picked up a PS4 Pro recently as this is one of the finest looking games to benefit from 4K and HDR. This is a Deal of the Day, but stock might not last long at this price.
15 months of PlayStation Plus £29.99 @ Amazon
Let's not mess about: this deal is £29.99 for 15 months of PlayStation Plus membership. Considering the RRP for 12 months is £39.99 – although we can usually find you something for closer to £34 on our page – getting 15 months for such a low price isn't to be missed. Don't forget you can stack membership, so you don't have to wait for your old one to run out.
Titanfall 2 (PC) now only £16.99 @ Amazon
Titanfall 2 was one of last year's best shooters and this is an excellent price for the PC version - it's even cheaper than CDKeys! We're loving how the new DLC maps come for free too. A trend EA is set to continue with the upcoming Star Wars: Battlefront II.
Wolfenstein II: The New Colossus (PC) only £27.49 @ CDKeys
This is the cheapest pre-order we've seen for the upcoming Wolfenstein II: The New Colossus on PC. CDKeys.com has smashed Amazon's £39.99 pre-order here and we're all over this one considering how good the last game was.

Stay tuned, we're updating this page throughout the day with the latest gaming deals.