Sony confirma que jugar en PS5 será más fluido gracias al nuevo VRR
VRR: la frecuencia de refresco variable llega a PS5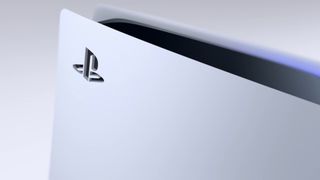 (Image credit: Sony)
Sony ha confirmado que la frecuencia de refresco variable (VRR en sus siglas en inglés) llegará a la PS5 "en los próximos meses" y no en la nueva actualización de software del sistema para los usuarios de PS4 y PlayStation 5 que ha llegado hoy..

El nueva actualización del sistema PS5 añade características útiles, inclyendo mejoras al chat de grupo, la capacidad de anclar juegos a la pantalla de inicio, comandos de voz, mejoras en la interfaz de usuario y un actualización no anunciada de los auriculares inalámbricos Pulse 3D.
Sony también permite que los usuarios se puedan unir a un juego usando la aplicación PS además de añadir un 'dark Mode' para PS Remote Play tanto en iOS como en Android.

Pero a pesar de que estas actualizaciones son más que bienvenidas y continúan mejorando la experiencia general de la PS5, es el anuncio de compatibilidad con VRR lo que hará las delicias de todos los gamers que utilicen pantallas compatibles con el estándar HDMI 2.1.

"VRR sincroniza dinámicamente la frecuencia de actualización de la pantalla de la salida gráfica de la consola PS5", ha anunciado Sony en el blog de PlayStation. "Esto mejora el rendimiento visual de los juegos de PS5 al minimizar o eliminar los problemas visuales, como la caída del ritmo de fotogramas por segundo o el desgarro de la pantalla". Según Sony, jugar con VRR hará que lo títulos de PS5 compatibles sean más fluidos, con "escenas que se renderizan al instante, gráficos más nítidos y reducción de latencia".

Según Sony, los juegos de PS5 que ya tengas en tu sistema requerirán un parche para estar totalmente optimizados para VRR. Los juegos futuros pueden incluir soporte de VRR desde el momento de su lanzamiento. La compañía nos dirá pronto algunos de los juegos que se beneficiarán del soporte de VRR a través de un parche.

Sin embargo, eso no significa que VRR esté restringido sólo a los juegos que reciban un parche. Habrá también una opción en la configuración de la PS5 para aplicar VRR a juegos no compatibles, algo que podría mejorar la calidad de algunos juegos. Si notas algún resultado inesperado, siempre puedes desactivar esta opción.
---
Análisis: VRR cambia las reglas del juego para PS5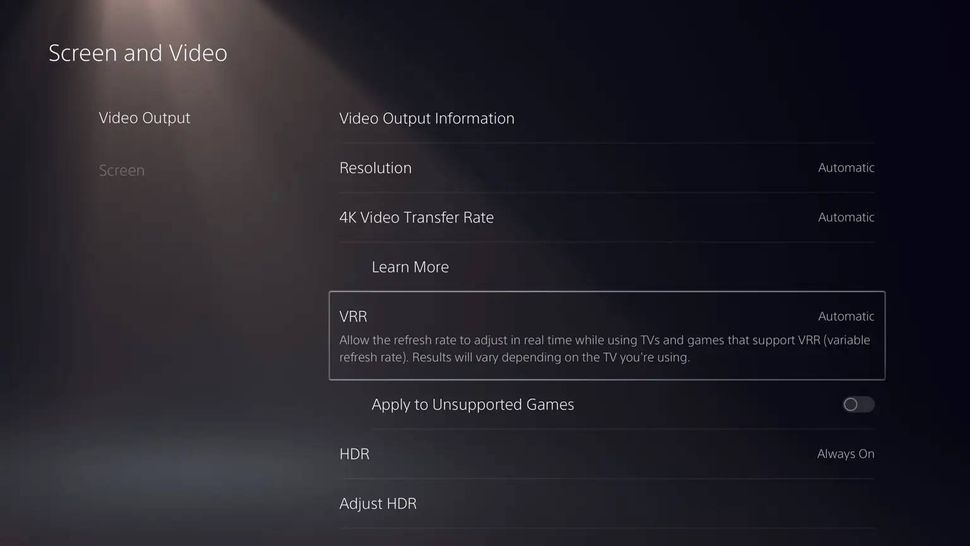 Cada vez hay un mayor número de juegos que alcanzan los 60 fotogramas por segundo como estándar, así como muchos otros capaces de alcanzar frecuencias hasta 120fps. El VRR será una excelente mejora para la PS5 por una serie de razones.
Como destaca Sony, el VRR no sólo puede mejorar el rendimiento de los juegos que pueden tener una velocidad de imágenes por segundo inestable o que son propensos a sufrir algún que otro bajón. VRR también ayuda a reducir la latencia de entrada, algo que hará que los juegos ofrezcan mejor capacidad de respuesta al jugador.
El VRR también elimina por completo el antiestético desgarro de pantalla, que se produce generalmente cuando la velocidad de fotogramas de un juego no está sincronizada con la velocidad de refresco de la pantalla.
Cada vez más títulos ofrecen nuevos modos y opciones gráficas, como Ghostwire: Tokyo, que ofrece seis modos para elegir. Desgraciadamente estos modos se ven gravemente perjudicados por la falta de soporte VRR en la PS5. Al variar su velocidad en pantalla, estos títulos pueden ser propensos al desgarro de la pantalla o se ven afectados por el aumento de la latencia cuando se utiliza VSync. La compatibilidad con VRR solucionaría estos problemas.
En 2022, VRR es ya una característica más común en los televisores y pantallas modernas que incluyen puertos HDMI 2.1, por lo que el soporte de Sony en PS5 es especialmente bienvenido. Las consolas Xbox tienen soporte para VRR desde 2018, así que ha tardado mucho en llegar a la PlayStation.
Una vez eliminado el VRR de la lista de la compra, a Sony le toca ahora añadir compatibilidad con 1440p para los cientos de miles (¿millones?) de gamers de PS5 que juegan usando una pantalla con esta resolución.
Get daily insight, inspiration and deals in your inbox
Get the hottest deals available in your inbox plus news, reviews, opinion, analysis and more from the TechRadar team.
Adam was formerly TRG's Hardware Editor. A law graduate with an exceptional track record in content creation and online engagement, Adam has penned scintillating copy for various technology sites and also established his very own award-nominated video games website. He's previously worked at Nintendo of Europe as a Content Marketing Editor and once played Halo 5: Guardians for over 51 hours for charity. He is now an editor at The Shortcut.