¿Puede Windows 12 aparecer tan podo después de Windows 11? Ojalá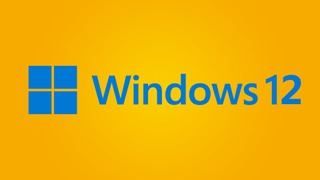 (Image credit: TechRadar)
La semana pasada informamos de un rumor que afirma que Microsoft está trabajando en Windows 12, la próxima gran versión de Windows, y que ésta será una reconstrucción casi total del sistema operativo.
Mientras que Windows 10 se amortizó en 2025 y Windows 11 va camino de recibir su primera gran actualización — Sun Valley 2 — a finales de este año, quizás parezca demasiado pronto para empezar a pensar en la siguiente versión totalmente nueva de Windows.
Pero los números en los productos importan. Dejando de lado exageraciones de números de versión como el Google Chrome — que se acerca ya a su versión 100 — Microsoft parece que se ha perdido en comparación con Apple o Samsung.
Es cierto que el rumor de Windows 12 parece bastante traído con pinzas pero, observas el resto de sistemas operativos que se utilizan a diario, no es descabellado.
¿Por qué quiero ver Windows 12?
Cada vez que oigo rumores sobre un próximo lanzamiento de Office, iOS o macOS, suelen venir con un número adjunto.
El método de Microsoft para nombrar actualizaciones — especialmente si usas principalmente un Mac — ha sido confuso, con actualizaciones mensuales o anuales que parecen aparecer de la nada, especialmente si no estás en su Canal Insider.
Ver una nueva nomenclatura, con nuevas versiones de Windows con un 12, o un 13, o un 14, a lo largo de este década, haría que me interesase más por lo que Microsoft está haciendo con su sistema operativo. A la vez que, nos dejaría claro cuáles son los lanzamientos que se avecinan.
Ver una actualización llamada "Actualización de febrero de 2022 para Windows 11" con un montón de números después de una letra K, no inspira más que al aburrimiento. No me hace preguntarme qué es lo que tiene. Me parece sintético y aburrido.
Imagina que la próxima gran actualización se llame Windows 12 y añadamos la fanfarria que Apple usa con macOS, por ejemplo.
Siguiendo los pasos de Apple — y Samsung
Durante años, Apple incluyó una numeración de las versiones de macOS como sufijo de su nombre original Mac OS X [la X es el número romano 10 no la letra X — Ed.]
Con cada versión, Mac OS X recibía el nombre de un felino salvaje. Después pasaron a lugares emblemáticos de California. Además, añadían un .x (1, 2, 3, etc.). Esto fue lo que hizo entre 2000 y 2018 pero ahora hemos saltado a macOS 11 y macOS 12, con el lanzamiento de Monterey el año pasado. Se rumorea que macOS 13 será el siguiente.
Lo mismo ocurrió con los smartphones Galaxy de Samsung, que hacen coincidir los números de los modelos con el número del año. Por eso saltaron del Galaxy S10 en 2019 al S20 en 2020. Ahora, en 2022, vamos ya por el S22, recién lanzado.
Algunos dicen que esto fue para adelantarse a la denominación de los futuros iPhones. Para un cliente no técnico que busca su próxima actualización de teléfono, el número puede influir en la decisión.
En el lado de Redmond, de 2015 y 2021, la única versión de Windows fue Windows 10. Hasta ahora, cuando Microsoft ha cambiado a Windows 11.
Puede sonar ridículo pero un número más alto para una nueva versión del software puede suponer una gran diferencia para algunas personas. Es casi un campo de batalla en el que un número más alto significa qué es lo último y por tanto lo mejor, y eso es todo.
Windows 12 suena a "la siguiente generación" de sistemas operativos, sobre todo si tenemos en cuenta que nos acercamos al 40º aniversario de Windows en noviembre de 2025.
No sería descabellado esperar que la próxima versión de Windows tenga un nuevo número, aunque sea para mantenerse al día con Apple, Google y otros a nivel de marketing. Tiene sentido que Microsoft siga su ejemplo con números más altos muy pronto.
Sign up to receive daily breaking news, reviews, opinion, analysis, deals and more from the world of tech.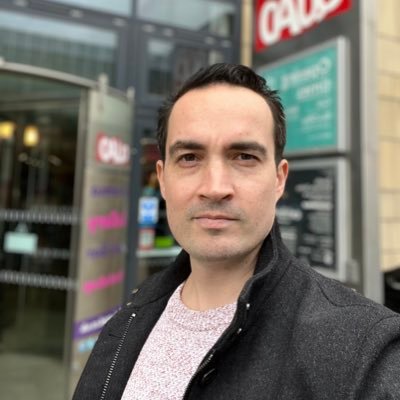 Software & Downloads Writer
Daryl had been freelancing for 3 years before joining TechRadar, now reporting on everything software-related. In his spare time he's written a book, 'The Making of Tomb Raider', alongside podcasting and usually found playing games old and new on his PC and MacBook Pro. If you have a story about an updated app, one that's about to launch, or just anything Software-related, drop him a line.