30 best Lightning accessories
Speaker docks, charge cables and adapters for Apple's newest devices
Griffin also produces the obligatory car charger; in this case the PowerJolt SE Car Charger with Lightning Connector ($24.99), which offers charging at 10W – enough for all devices.
JBL
JBL was first to the punch on Lightning speaker docks, and the OnBeat Venue Lightning ($300) is the larger and more feature-packed of the two, offering Bluetooth wireless streaming, as well as letting you dock your iPhone 5, fifth-generation iPod touch, iPad mini or 2012 iPod nano.
The OnBeat Micro (£60) is the more space-friendly option, letting you dock your iPhone 5, new iPod touch or 2012 iPod nano to charge them and play music, but also take it away with you to listen to, thanks to its rechargeable battery.
GEAR4
GEAR4 offers the Lightning HomeCharger (£25) for charging your device from the mains, but its 5W output means it's only suited to the iPhone 5, fifth-generation iPod touch, 2012 iPod nano and iPad mini.
You can get versions for the UK, EU, USA and Australia/New Zealand. There's also the InCar SOLO Charger (£25) which offers exactly the same for your car, down to the 5W limitation.
Gear4's Lightning Dock (£35) is the first charging and syncing dock for iPhone 5 and fifth-generation iPod touch that actually includes a Lightning connector. Unlike Belkin's offering, though, there's no audio-jack pass through.
Bose
The Bose SoundDock Series III ($250) is the audio company's first Lightning accessory, letting you charge and play music from any Lightning-equipped iPhone or iPod.
Philips
Philips has now announced its range of Lightning docks, though there are no prices or exact shipping dates yet.
The Philips Lifestyle Music System offers FM radio, CD player and retractable Lightning dock in one package.
The Philips Portable Docking Speaker is a slim speaker with a built-in rechargeable battery for playing music from a docked Lightning-equipped iPhone or iPod.
The Philips Room to Room Docking Speaker is a small speaker dock that, despite its name, doesn't seem to be easily portable.
The Philips Bedroom Docking Speaker is a little alarm clock/speaker dock, with a Lightning port for charging your phone and a USB port for charging a secondary device
Sign up to receive daily breaking news, reviews, opinion, analysis, deals and more from the world of tech.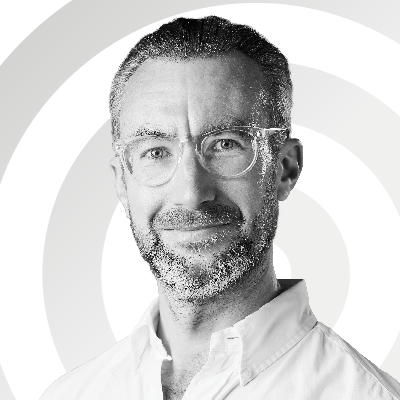 Managing Editor, Entertainment
Matt is TechRadar's Managing Editor for Entertainment, meaning he's in charge of persuading our team of writers and reviewers to watch the latest TV shows and movies on gorgeous TVs and listen to fantastic speakers and headphones. It's a tough task, as you can imagine. Matt has over a decade of experience in tech publishing, and previously ran the TV & audio coverage for our colleagues at T3.com, and before that he edited T3 magazine. During his career, he's also contributed to places as varied as Creative Bloq, PC Gamer, PetsRadar, MacLife, and Edge. TV and movie nerdism is his speciality, and he goes to the cinema three times a week. He's always happy to explain the virtues of Dolby Vision over a drink, but he might need to use props, like he's explaining the offside rule.