Is the Canon mirrorless camera coming on July 23rd?
Leaked invites suggest something is on the horizon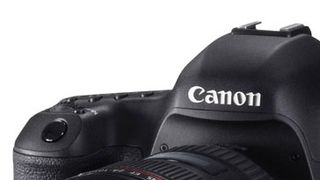 Will Canon finally join the CSC market before Photokina in September?
Invites for events happening across the globe have been leaked online, and show an event date of 23rd July.
Many expect this to be the date that Canon finally reveals a mirrorless camera. So far, it is the only major manufacturer without some kind of compact system camera in its line-up.
Probably the most anticipated camera of the past 12 months, there has been lots of speculation about what features the new camera will likely have.
A patent showing compact system camera lenses designed for an APS-C sensor body was found, while others believe that the large sensor found in the Powershot G1 X premium compact will be used in a mirrorless device.
Announcements
It has been widely anticipated that the launch of the camera will come either at, or before, Photokina, the world's largest photography trade show. Taking place in September, the show occurs once every two years and is often the scene for major new launches.
One of the invites, from the Czech Republic has a travel theme, which could suggest the camera's portability (being smaller than a DSLR). It also contains the slogan "I'll be back", which may be an odd thing to say about the company's first CSC.
Other possible cameras could be a 70D or perhaps even a new range of compact cameras.
Stay tuned to find out more as it happens.
via CanonRumors
Sign up to receive daily breaking news, reviews, opinion, analysis, deals and more from the world of tech.
Amy has been writing about cameras, photography and associated tech since 2009. Amy was once part of the photography testing team for Future Publishing working across TechRadar, Digital Camera, PhotoPlus, N Photo and Photography Week. For her photography, she has won awards and has been exhibited. She often partakes in unusual projects - including one intense year where she used a different camera every single day. Amy is currently the Features Editor at Amateur Photographer magazine, and in her increasingly little spare time works across a number of high-profile publications including Wired, Stuff, Digital Camera World, Expert Reviews, and just a little off-tangent, PetsRadar.