Minecraft se integrará con Microsoft Teams
Parece raro pero tiene sentido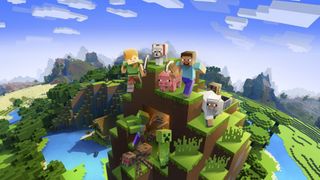 (Image credit: Microsoft/Mojang)
Microsoft acaba de anunciar una serie de actualizaciones de su plataforma Teams, diseñadas para mejorar la experiencia de aprendizaje online de alumnos y profesores.
Aunque la lista es una serie de cambios importantes, hay una característica en particular que llamará la atención de los estudiantes: ahora Minecraft Education Edition "se integrará perfectamente" con Teams.
Según Microsoft, la integración permitirá a los profesores integrar pruebas, evaluaciones y temas de Flipgrid dentro de las sesiones de juego de Minecraft, aunque todavía no está claro en qué consistirá todo esto.
Microsoft también introducirá un nuevo paquete de suscripción llamado Minecraft para campamentos y clubes, construido para monitores que trabajarán con alumnos en remoto durante este verano: "a partir de este verano, los campamentos, los clubes, las organizaciones de educación en casa y otras organizaciones sin ánimo de lucro podrán adquirir licencias de Minecraft: Education Edition para apoyar el pensamiento crítico, la colaboración y el aprendizaje basado en el juego para todas las edades".
TechRadar Pro ha pedido más detalles sobre alcance de esta nueva integración de Minecraft para Microsoft Teams.
Aprendizaje online con Microsoft Teams
En un artículo dedicado al Día de la Apreciación del Profesor en los Estados Unidos, Microsoft ha ofrecido su visión del futuro del aprendizaje online, enumerando las herramientas que espera puedan ayudar a los profesores a abrir un "próximo capítulo del aprendizaje".
"Durante el último año, los profesores han aprovechado la tecnología de forma innovadora para mantener el interés de los alumnos. La tecnología pasó de ser un salvavidas temporal para facilitar la conexión en el aprendizaje remoto e híbrido, a ser una parte totalmente integrada de muchas aulas virtuales y presenciales", escribió la vicepresidenta de Microsoft Education Barbara Holzapfel.
Según Holzapfel, las nuevas herramientas y actualizaciones están diseñadas para apoyar las "cinco áreas clave que ayudan a los profesores a crear un entorno de aprendizaje holístico". Esas cinco áreas, según ella, son la centralidad del estudiante, el enfoque en las habilidades, el aprendizaje social, la seguridad y la escalabilidad.
Microsoft ha presentado una nueva herramienta diseñada para ayudar a los profesores a evaluar el progreso de lectura de sus alumnos. A través de este nuevo servicio, los educadores pueden crear tareas de lectura para grupos o individuos. Estas tareas pueden utilizarse para evaluar la tasa de precisión de la lectura y las palabras correctas por minuto.
Teams for Education tendrá nuevas herramientas de colaboración que Microsoft espera ayuden a mejorar el trabajo en grupo, integrar elementos de audio y vídeo en las tareas y facilitar a los alumnos el seguimiento de sus tareas pendientes. Se espera que las mejoras estén disponibles antes del inicio del próximo curso escolar.
Por último, los de Redmond han anunciado una nueva función de seguridad para la plataforma, denominada Chat Supervisado. Disponible a finales de este mes, esta función impide que los estudiantes inicien chats a menos que un "educador" designado esté presente para supervisar.
Hozapfel también agradeció a los profesores su titánico esfuerzo durante la pandemia, celebrando las innovaciones que han hecho posibles.
Are you a pro? Subscribe to our newsletter
Sign up to the TechRadar Pro newsletter to get all the top news, opinion, features and guidance your business needs to succeed!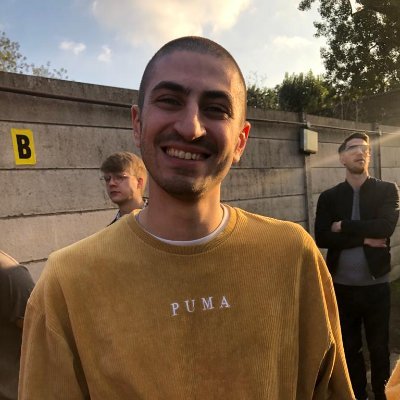 Joel Khalili is the News and Features Editor at TechRadar Pro, covering cybersecurity, data privacy, cloud, AI, blockchain, internet infrastructure, 5G, data storage and computing. He's responsible for curating our news content, as well as commissioning and producing features on the technologies that are transforming the way the world does business.