ChatGPT outage: what happened, when it returned, and more
ChatGPT wasn't very chatty, but is back to its old self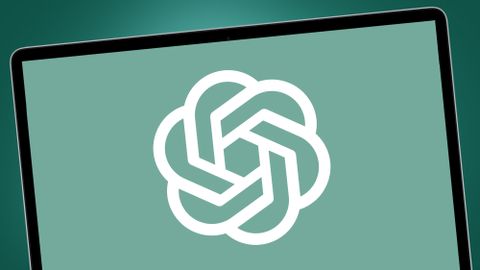 (Image: © ChatGPT)
ChatGPT wasn't feeling particularly chatty for a while, with a huge number of users around the world reporting that OpenAI's chatbot wasn't working for them – but the issue has now been fixed.
The website Downdetector logged over 1,000 reports from frustrated ChatGPT users, with the site concluding that "user reports indicate problems at OpenAI".
The issue didn't just affect free users of ChatGPT either, with paid ChatGPT Plus subscribers on the likes of Reddit also reporting problems both accessing the service and finding previous conversations.
OpenAI reported that an outage had taken place on its public chatbot arm, but that it's now been resolved. Here's everything that happened – and how global ChatGPT users reported experiencing their first AI chatbot outage.
This little glimpse of how dependent many of us already are on AI chatbots is just a taste of things to come as they grow and experience even bigger outages in the future.
Refresh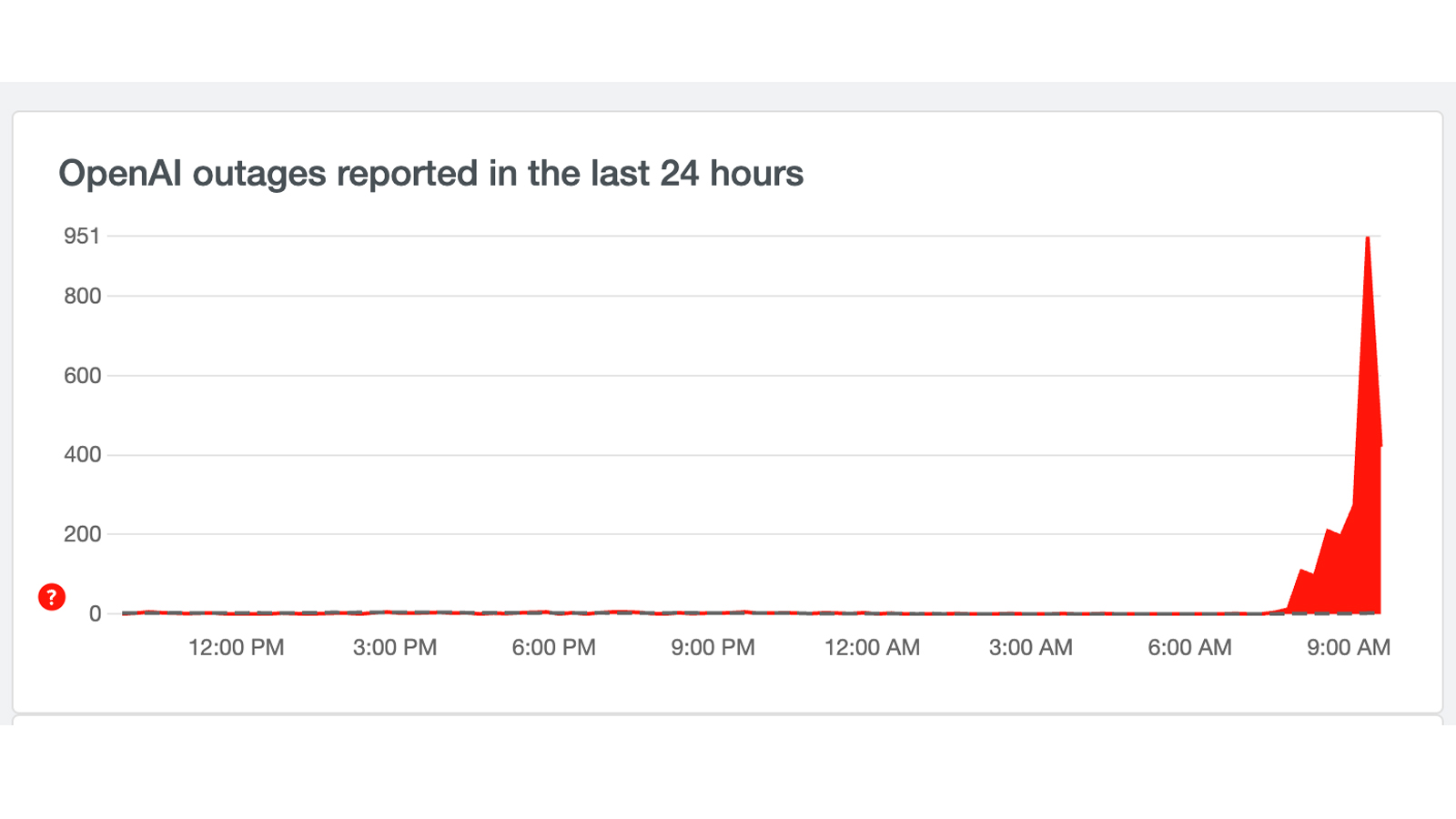 If you're finding it difficult to access ChatGPT today, you're not alone – the website Downdetector is seeing a high number of reports from users that the service isn't working.
While those reports have started to tail off, many users – including those on TechRadar – are finding it difficult to open ChatGPT as usual today. We'll update this liveblog with any official news as soon as we hear back from OpenAI.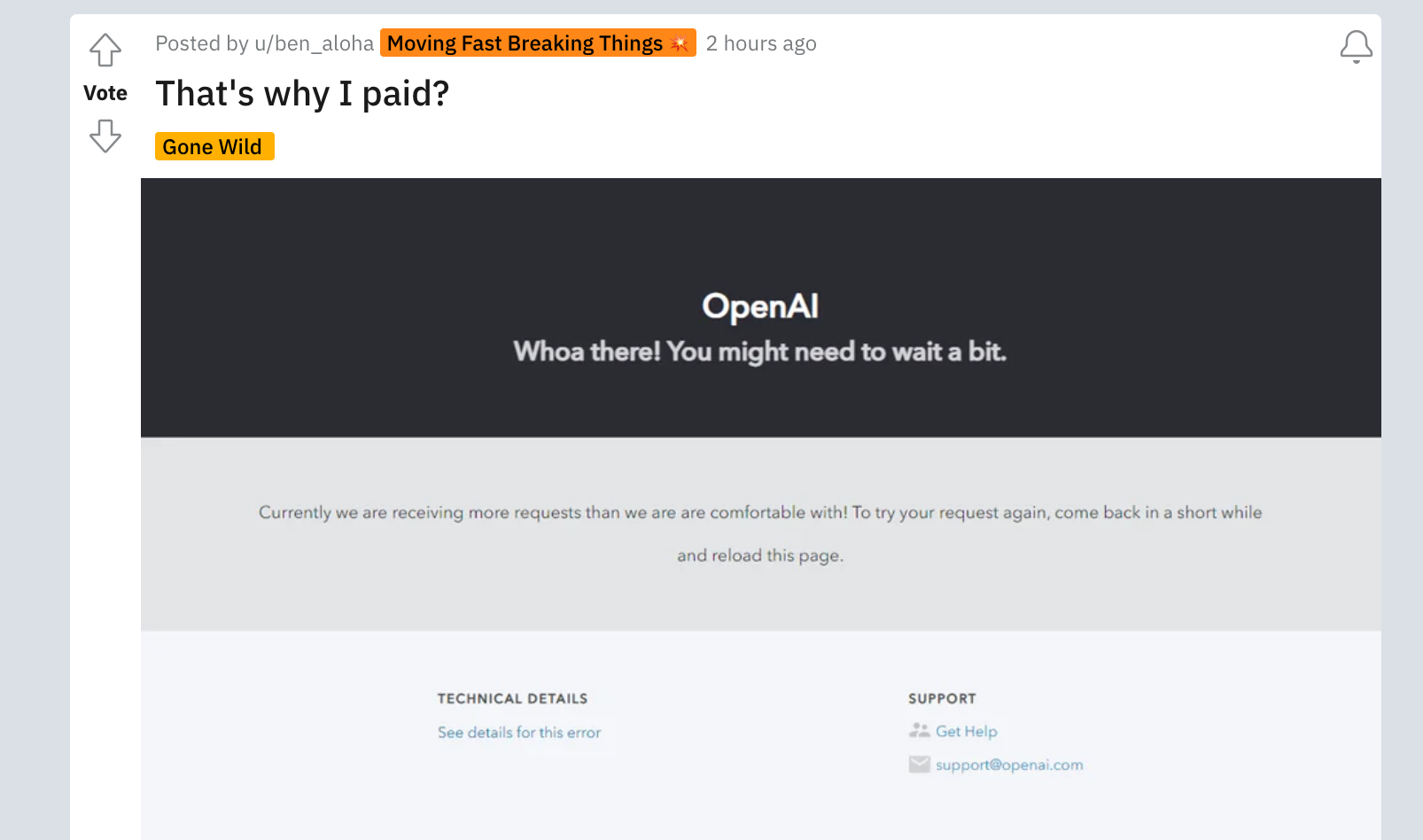 As users of ChatGPT's free tier will know, it's not uncommon for the service to hit capacity and be temporarily unavailable, but today's issues appear to go beyond that.
For example, on Reddit some paid users of ChatGPT Plus are reporting issues, under the thread 'That's why I paid?'. Other users are reporting missing conversations, with many assuming that they'd been banned from the service. Well, the good news is it's more likely due to OpenAI's technical issues today.
Okay, good news – the Downdetector reports of ChatGPT outages have come down from today's earlier global spike, suggesting the service is now back up and running for many.
Yet in both the US and UK, the problems don't seem to have been completely resolved, with the number of reports plateauing at 57 and 79 for the last 15 minutes in the regions respectively.
So if, like us, you're still struggling to start a new ChatGPT session, you may need to wait a little longer for the issues to settle. We still don't know what's caused the issues, but will update this liveblog when we get official comment from OpenAI.
ChatGPT is down and I don't know how to write code anymore 😂#chatgbt #chatgpt4March 20, 2023
What's interesting about the ChatGPT outage is that it's exposed how many of us have already come to rely on the AI chatbot for both work and play, in a not dissimilar sense to search engines and social media.
Many have flocked to Twitter and Reddit to highlight the sudden hole in their productivity, with some stating "I have already forgotten how to do my job". Considering the service didn't exist publicly six months ago, that's pretty incredible. AI withdrawal is already here.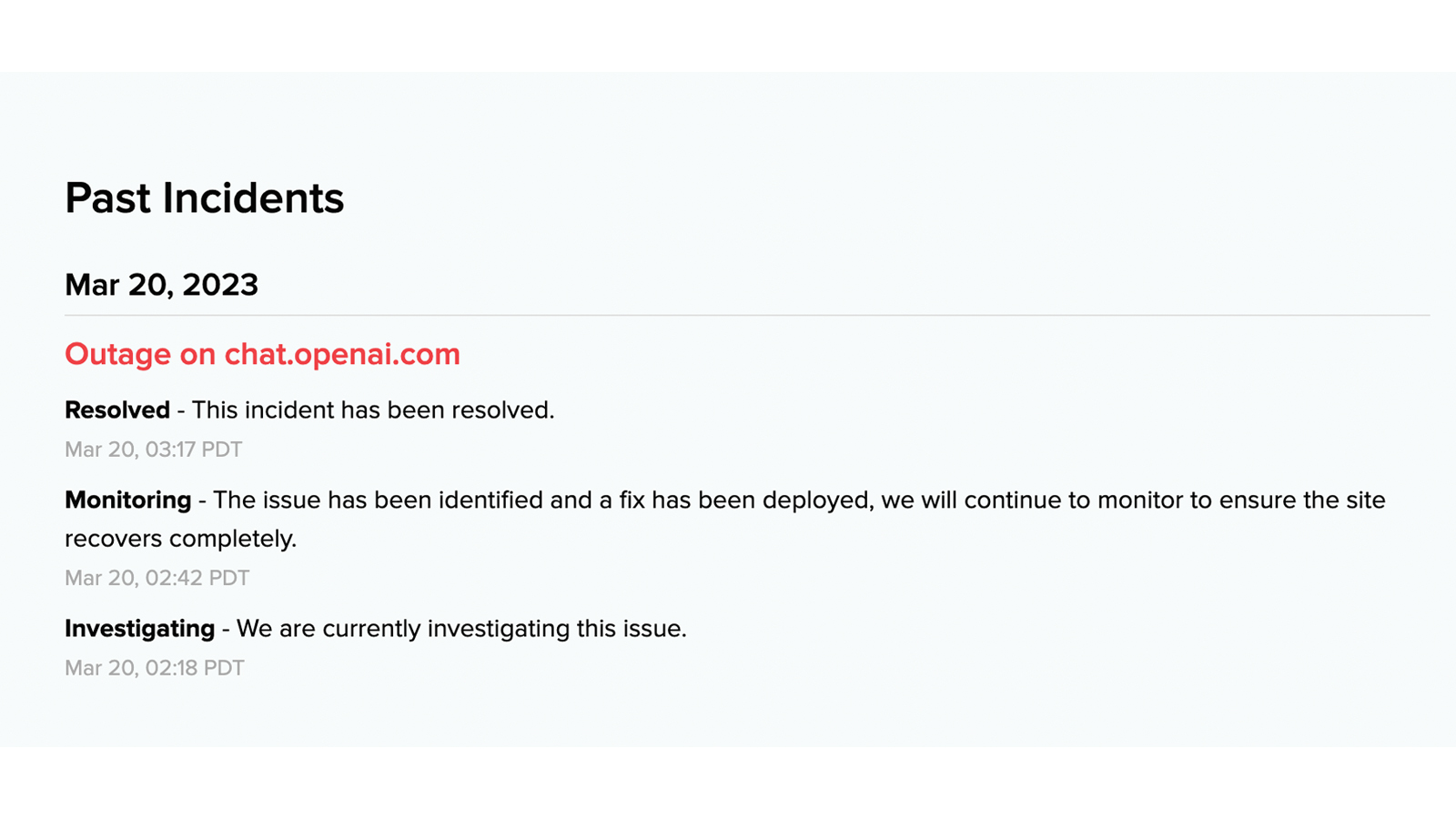 Good news – OpenAI says that the incident that happened earlier on its public chatbot (at chat.openai.com) "has been resolved", so ChatGPT should now be up and running for everyone after a brief scare.
OpenAI didn't go into details on status tracker, simply stating that "the issue has been identified and a fix has been deployed", and that it continues to monitor the problem to ensure "the site recovers completely".
Full outages for ChatGPT's public chatbot have been rare, with the site reporting 99.15% uptime over the past three months. That said, there have been several incidents across the service's API and Labs services over the past week, suggesting that it's having a few wobbles as it continues to scale rapidly in response to new rivals like Google Bard.
We'll continue to keep an eye on ChatGPT, but that's it from us for now – back to asking the chatbot to generate some acrostic poems (sorry, we meant working).
Sign up to receive daily breaking news, reviews, opinion, analysis, deals and more from the world of tech.
Thank you for signing up to TechRadar. You will receive a verification email shortly.
There was a problem. Please refresh the page and try again.