Las llamadas en Microsoft Teams van a ser infinitamente mejores a partir de ahora
Microsoft Teams te dejará llamar hasta desde el coche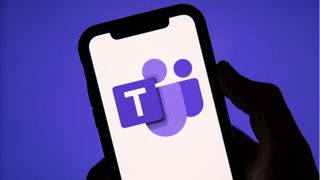 (Image credit: Shutterstock / Ink Drop)
Por fin tenemos una función de llamadas de audio en Microsoft Teams totalmente renovada. Y ahora es realmente útil.
Según un blog de la compañía, Microsoft ha optimizado la experiencia de llamadas en Teams, agrupando el historial de llamadas, el correo de voz, tus contactos y el teclado para marcar en una sola pestaña.
Ahora también puedes sincronizar las grabaciones de las llamadas en Microsoft OneDrive y Sharepoint, lo que simplifica el intercambio de archivos de audio y transcripciones de texto automáticas.
Por último, Microsoft Teams también tiene ahora compatibilidad con Apple CarPlay, lo que te permitirá atender llamadas desde el coche sin problemas, algo realmente útil para todos aquellos que vayan a la oficina o cualquier sitio de trabajo en su propio vehículo.
Las mejores van a continuar el año que viene. A principios de 2021, Microsoft lanzará una función de transferencia de llamadas entre PCs de sobremesa y laptops con teléfonos celulares.
También ofrecerá una función de colas de llamada — para poder llamar a una lisa de contactos uno destrás de otro, y centros de contactos para grandes compañías.
650 millones de llamadas en un mes
Microsoft Teams es una plataforma de colaboración integral, lo que significa que ofrece funciones de comunicaciones de audio, video y texto para equipos y compañías. Y aunque últimamente la videoconferencia es la parte que ha recibido más atención por parte de Microsoft y sus clientes — en competencia con Zoom — la función de llamada de audio de Teams también ha subido enteros durante la pandemia mundial.
Según Microsoft, los usuarios de Teams hicieron más de 650 millones de llamadas sólo en octubre. Eso son 11 veces más llamadas que antes del Covid. Los de Redmond también han observado que estas llamadas son cuatro veces más cortas que las reuniones cara a cara tradicionales, lo que indicaría un posible aumento de la productividad.
Con esta mejora de las llamadas, Microsoft espera que los usuarios de Teams las usen aún más para sus pequeñas comunicaciones casuales, como las que ocurrían de forma orgánica en los pasillos de la oficina pero que ahora han desaparecido con la transición generalizada al trabajo remoto. Microsoft dice que "la gente se adaptó rápidamente a las reuniones en línea, pero uno de los desafíos más notables impulsado por el cambio al trabajo remoto ha sido mantener las conexiones personales que provienen de las conversaciones fortuitas que ocurren en la oficina física".
Are you a pro? Subscribe to our newsletter
Sign up to the TechRadar Pro newsletter to get all the top news, opinion, features and guidance your business needs to succeed!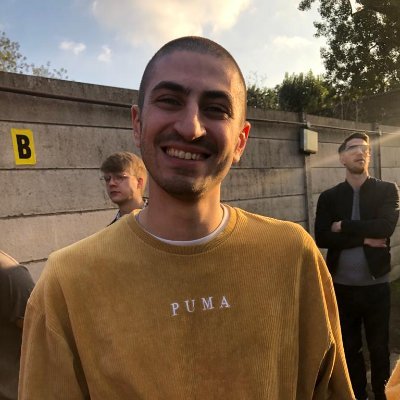 Joel Khalili is the News and Features Editor at TechRadar Pro, covering cybersecurity, data privacy, cloud, AI, blockchain, internet infrastructure, 5G, data storage and computing. He's responsible for curating our news content, as well as commissioning and producing features on the technologies that are transforming the way the world does business.