Halo podría salir para la Nintendo Switch
Halo: Master Chief Collection llegará a una nueva plataforma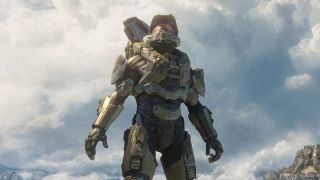 (Image credit: Microsoft)
Un post del desarrollador de Microsoft 343 sugiere que Halo: Master Chief Collection llegará a una nueva plataforma — pero desgraciadamente todavía no sabemos cuál.
Halo: Master Chief Collection — que recoge todos los juegos Halo de los desarrolladores Bungie y 343 Industries — llegará a una nueva plataforma y se especula con un lanzamiento para Nintendo Switch o incluso para PS5 (algo que no se cree ni el que ha lanzado el rumor).
La noticia ha saltado en un reciente post en Halo Waypoint (via VG24/7). En la publicación, el coordinador de apoyo a la comunidad de 343 Industries enumeró una serie de cambios que llegarán con la próxima actualización de Master Chief Collection.
"A finales de este mes estamos planeando iniciar nuestra próxima serie de vuelos. Tenemos bastante contenido nuevo que queremos poner en vuestras manos, pero estamos decidiendo cuál es la cantidad adecuada y todavía estamos esperando a ver qué avances se producen en las próximas semanas", afirmó la compañía.
Los cambios incluyen desde personalizaciones de los controles hasta la "compatibilidad con el ratón y el teclado en consolas". Pero, sin duda, lo más intrigante y sorprendente es que quizás haya "un nuevo lugar y forma de jugar".
Una nueva forma de jugar
La Master Chief Collection se lanzó por primera vez en Xbox One allá por 2014. La compatibilidad con PC y las consolas Xbox Series X / Xbox Series S llegaría más tarde (2019 y 2020 respectivamente).
La colección de Halo también llegó al servicio de streaming xCloud de Microsoft, lo que significa que se puede jugar en dispositivos Android. Quizás la noticia se refiera a la llegada de Cloud Gaming a iOS — lo que explicaría lo de un "nuevo lugar" — pero nos sorprendería que un único título lanzara un anuncio de plataforma tan grande.
Lo más probable — o eso esperamos — es que sea una migración a Nintendo Switch. Microsoft mantuvo conversaciones fallidas con Nintendo para llevar Xbox Game Pass a Nintendo Switch, así que eso lo podemos descargar. Pero llevar la franquicia más icónica de Microsoft a la consola portátil Switch y a la Switch Lite sería, sin duda, "una nueva forma de jugar" además de un "nuevo lugar".
Halo Infinite
Por supuesto, es imposible hablar de Halo en 2021 sin citar Halo Infinite, la nueva versión específica para Xbox Series X. Infinite se retrasó para dar a los desarrolladores más tiempo para trabajar en el juego.
La última actualización de Inside Infinity fue en diciembre de 2020, anunciado una ventana de lanzamiento de "otoño de 2021" (en algún momento entre septiembre y noviembre). Esperamos que haya más detalles en los próximos meses, aunque posiblemente no haya un día de lanzamiento en firme hasta que nos acerquemos a la segunda mitad del año.
El retraso ha sido una gran decepción de los fans de la franquicia y de la Xbox Series X, así que no nos extrañaría que Microsoft intentara quitar el mal sabor de boca con algo que cambie las reglas, como un MCC para Swithc.
La llegada del MCC a una nueva plataforma — especialmente la Nintendo Switch — crearía un nuevo grupo de jugadores. Y esto posiblemente les incentivaría a pensar en comprar una Xbox Series X o Series S para poder jugar a Halo Infinite.
Sign up for Black Friday email alerts!
Get the hottest deals available in your inbox plus news, reviews, opinion, analysis and more from the TechRadar team.
Henry is a freelance technology journalist, and former News & Features Editor for TechRadar, where he specialized in home entertainment gadgets such as TVs, projectors, soundbars, and smart speakers. Other bylines include Edge, T3, iMore, GamesRadar, NBC News, Healthline, and The Times.