Google Photos ha mandado vídeos privados a extraños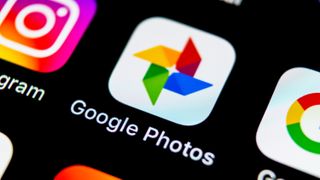 (Image credit: Shutterstock)
Si has usado el servicio de descarga "Download your data" de Google Photos el pasado mes de noviembre podrías haber mandado tus vídeos privados a usuarios completamente extraños sin darte cuenta.
No lo dice cualquiera, lo dice la propia Google.
Jon Oberheide — jefe de tecnología de la firma Duo Security — ha publicado en Twitter el correo electrónico que recibió que recibió de Google el 3 de febrero, advirtiéndole que "uno o más vídeos" privados habían sido compartidos por error al usar el servicio "Download your data". Esta opción de exportación sirve para descargar datos de la nube a tu PC, portátil, tableta o celular.
Google dice que cualquiera que haya utilizado este servicio del 21 de noviembre al 25 de noviembre de 2019, ha recibido vídeos privados de otros usuarios y ha compartido uno o varios de sus vídeos on otros usuarios. Vamos, un cachondeo.
Aquí tienes una captura de pantalla del correo de Google.
Google no ha dicho cuántas personas se han visto afectadas por este error garrafal ni cuántos vídeos se han compartido con las personas equivocadas, sin duda para protegerse de cualquier tipo de acción legal coordinada contra su incompetencia.
¿Hasta cuándo vamos a aguantar que los gigantes de Silicon Valley se tomen nuestra privacidad como si fuera una broma? ¿Es que las autoridades federales de los Estados Unidos o la comisión Europea no va a tomar cartas en el asunto para poner multas billonarias y penas de cárcel para la gente responsable de estos fallos de seguridad? Las multas hasta ahora han sido ridículas comparadas con los ingresos (libre de impuestos, claro) que estas compañías facturan cada trimestre.
Es impresentable que tanto Google como Facebook, Apple, Microsoft, Amazon, Sony o cualquier otra compañía con datos privados de sus usuarios tengan este tipo de fallos o, directamente, se pasen tu privacidad por el arco del triunfo. Mientras que las autoridades gubernamentales no se tomen esto en serio, a nosotros nos seguirán tomando a cachondeo.
Sign up for Black Friday email alerts!
Get the hottest deals available in your inbox plus news, reviews, opinion, analysis and more from the TechRadar team.