Focal Vestia are the most gorgeous speakers I've seen at CES 2023
Four speaker pair options plus a center channel – all stunning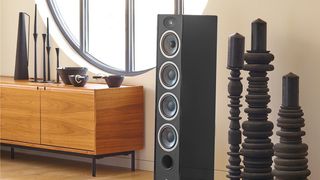 (Image credit: Focal)
Why do I love CES 2023 so very much? Because it's the ideal stage for a big reveal. Take French specialist, Focal. This stylish high-end audio outfit has chosen the huge Las Vegas expo to launch Vestia, a new series of speakers available in a range of finishes, geared towards both music and movie setups.
Launched at the massive Consumer Electronics Show, the new range's name is inspired by the goddesses of hearth and home: Vesta and Hestia – and just look at them!
Given Focal's track record of beautiful options (see the Frozen-esque Littora, the oysters-and-chocolate Sopra 2 or the Focal Bathys for a delectable amuse-bouche) I shouldn't be surprised at the aesthetic, but still, the intrinsic beauty and classy finish of these driver-filled boxes and towers (the main image is the Vestia N°3, and probably the option I'd go for) and the music quality they promise is quite something.
The Vestia range fits neatly between Focal's entry-level Chorus and the acclaimed Aria lineup, and includes four stereo speaker options plus a center channel. It also evolves Focal's unique Slatefiber speaker driver technology – featuring recycled Carbon Fibre – alongside a new Aluminium/Magnesium 'M'-shaped tweeter, which is another exclusive and one derived from Focal's in-car audio expertise.
These passive (dare I say old-school? I just did!) speakers have a gloriously understated design, with classic finishes meant to suit any living space. Their front panels have a fine-grained, leather-effect finish, with the side panels available in gloss or wood tones. Basically, they'll be a conversation piece and the keystone of your living room – not to mention the star of your sound system or home cinema setup.
The Focal Vestia range is available now, in Black, Dark Wood and Light Wood (White) color variants. Suggested retail prices? Of course. US and Australian prices are yet to be finalized, but Vestia N°1 (a superbly compact bookshelf model) are £799 per pair, which is around $960 or AU$1,400.
The Vestia N°2 (a "first step" three-way floor-standing model) comes in at £1,799 per pair (around $2,160 or AU$3,160), Vestia N°3 (the next-level three-way floorstanding model for balanced and vibrant listening experiences) are £2,399 per pair, the Vestia N°4 (a 3-way floor-standing model which adds two 21cm woofers, for deep bass with impact) are £2,599 per pair, and the Vestia CC (the two-way centre channel model for surround sound setups) retails for £449. Optional stands for the Vestia N°1 are £299 per pair.
---
Opinion: Focal isn't alone in keeping things analog at CES in 2023, and I wholeheartedly approve
So far, CES has been a classic hi-fi lover's dream, thanks to Naim's glorious three-box amplification solution – but you should absolutely check our best audio tech at CES roundup if you're looking for the more cutting-edge digital and/or wireless options about town.
I hope there will always be a place for such speakers – they're probably some of the best stereo speakers in existence. That said, you will need wires and separate amplification for them (every product in a traditional hi-fi system has a specific job) and since those drivers are forward-firing (albeit angled up sensibly in the case of the floorstanding pairs) you will need to set them up properly to get the best sound.
But see, this is all part and parcel of investing in (and loving) your hi-fi system; there are variables such as placement and compatibility issues you will need to consider and probably to upgrade, over time. And you just don't get that with even the best one-box wireless speaker solutions.
Alter one aspect (even the stands or the cables!) and you'll hear a difference – which just makes me love my curated system even more. The day CES no longer features monolithic passive speaker towers and powerful, dedicated hi-fi separates to go with them will be a sad day. I for one hope it never comes.
Sign up to receive daily breaking news, reviews, opinion, analysis, deals and more from the world of tech.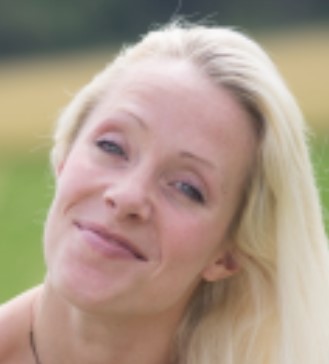 Senior Audio Staff Writer
Becky is a senior staff writer at TechRadar (which she has been assured refers to expertise rather than age) focusing on all things audio. Before joining the team, she spent three years at What Hi-Fi? testing and reviewing everything from wallet-friendly wireless earbuds to huge high-end sound systems. Prior to gaining her MA in Journalism in 2018, Becky freelanced as an arts critic alongside a 22-year career as a professional dancer and aerialist – any love of dance starts with a love of music. Becky has previously contributed to Stuff, FourFourTwo and The Stage. When not writing, she can still be found throwing shapes in a dance studio, these days with varying degrees of success.