First detailed Pixel 8 Pro leaked images highlight new camera
Google's leaky Pixels do their thing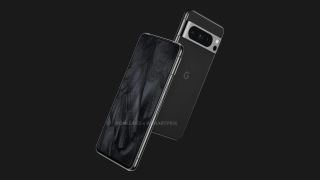 (Image credit: OnLeaks / SmartPrix)
Update – March 16: An earlier version of this story reported the display size as 6.5 inches rather than 6.7 based on a miscalculation that was subsequently corrected by the original source of the leak, this story has been updated to reflect that. Original article (with amendments) continues below.
Hot on the heels of a leak for the upcoming Pixel 7a, well-known leaker Steve Hemmerstoffer (or OnLeaks) has shared apparent press images of the expected flagship Google Pixel 8 Pro. The leak shows off Google's next flagship and its changes from the previous Pixel 7 Pro, while hinting at a Google I/O 2023 showcase, as happened last year.
The leaks show a device that looks like a refined Pixel 7, and thus a Pixel 6. The iconic camera bar persists but tweaked once more so that all three cameras are in the same cut-out rather than separated slightly. A new sensor appears here alongside the main, ultra-wide, and telephoto lens; hinting at support for macro photography via a dedicated sensor and not simply the ultra-wide.
Other than the camera, the leaked Pixel 8 looks very similar to the 7. It's a Google Pixel in the 2020s. If you've seen one, you've seen them all.
A pro's Pro
Though it was earlier reported to have a 6.5-inch screen, the Pixel 8 Pro will likely keep the same 6.7-inch screen as the Pixel 6 Pro and 7 Pro before it. It's an understandable move, though slightly disappointing to those who wanted a smaller Pixel. The iPhone 14 Pro Max, Samsung Galaxy S23 Ultra, and countless Android phones have adopted a 6.7-inch display as standard for the best smartphones you can buy. Should Google have bucked the trend, it could corner part of the market that longs for a top-end phone that's also not the absolute biggest and heaviest thing your fingers could wrap around without breaking off.
More interesting are the claims made about the Google Tensor 3 chipset. It's expected to be built on a 3nm process – an upgrade from the 5nm die that Google used in both the Pixel 6 and 7. The long and short of this is a more efficient processor. The Pixel 6 and 7 were both powerful phones but suffered from reports of heating, battery drain, and lag. Now that Google's ready to focus on the Pixel's efficiency, we may see that banished to the realm of the past.
It's worth taking details on the silicon with a grain of salt, as there are contradictory reports on whether Tensor 3 will come with a 3nm or 4nm processor. For context, previous Pixel rumors have also claimed Google would be shifting from a 5nm node last year; that didn't materialize. At the same time, it would make a lot of sense for Google to leap forward rather than hold itself back. Then again, it is Google.
Sign up to receive daily breaking news, reviews, opinion, analysis, deals and more from the world of tech.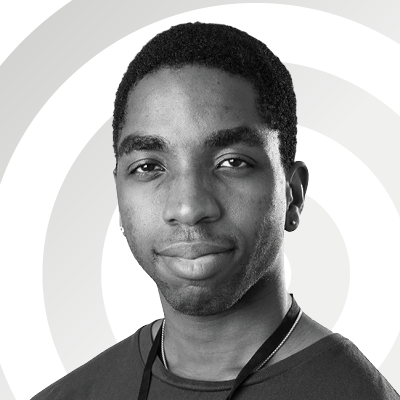 A UK-based tech journalist for TechRadar, helping keep track and make sense of the fast-paced world of tech with a primary focus on mobile phones, tablets, and wearables.
When not writing on TechRadar, I can often be found reading fiction, writing for fun, or working out.