WWDC 2023: the 3 big reveals we need from Apple
Apple risks falling behind its rivals unless it impresses us at WWDC 2023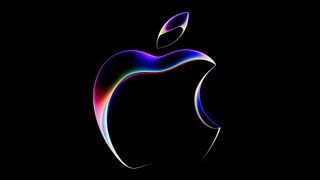 (Image credit: Apple)
Now that Google I/O 2023, Microsoft Build 2023 and Computex 2023 are behind us, it's Apple's turn to showcase what it's got planned for 2023. And this year, the pressure's on.
Apple may have been at the top of the tech food chain a few years ago, but all of its big rivals have unleashed exciting innovations recently, from OLED displays to AI integrations and immersive stereoscopic 3D experiences to smart home solutions. There's a lot riding on WWDC 2023 (June 5 through 9) – and if you plan to follow along, here's how to watch Apple's WWDC 2023 keynote.
I'm not saying that Apple's products are getting left behind, but it also needs to prove to the world that it is able to get out of its funk of rolling out derivative yet more expensive products and can indeed keep up with the new trends in tech. Because if we're being honest, apart from its ARM-based SoC series, Apple's technique these days seems to be to release pricier and better-powered versions of its already existing products, and most of those are unnecessary and inaccessible (price wise) for most users.
Not that I'm not excited at the prospect of a new iMac 2023 and the rumored Apple VR headset, but are they going to really change people's lives in the way that Google is hoping to do by integrating AI in everything, for example? Or how Acer is evolving gaming experience with its SpatialLabs solutions? Or how companies such as Cooler Master and Thermalake are making computers fun again?
No, for Apple to drag itself back to the top, it needs to do a whole lot more.
AI as a part of the user experience
The AI race isn't over just yet, but many would agree with the New York Times that Apple had already lost it. And it had the perfect opportunity to integrate it with its once-groundbreaking virtual assistant Siri, which now feels like it's taken the mantle of the lamest of all the virtual assistants as a result of its buggy experience and slow responses.
Don't get me wrong; Apple does use AI for features such as face detection and speech recognition; its own SoCs even have a neural engine chip that its developers can utilize. However, Apple doesn't really have generative AI like ChatGPT, so it would be nice to see that arrive at WWDC, or maybe to have AI implemented into Siri and Safari at the very least. Apple could then follow that up later in the year by implementing it in other native apps in an end-user capacity.
The good news is, if we're to go by some recent job postings, Apple is increasingly investing in generative AI, which means that it still plans on catching up and even getting ahead of everyone else, something it's definitely done before. But will we see it at this year's WWDC?
Make gaming a Mac thing
Apple's attitude towards gaming is casual at best, focusing mostly on mobile games and leaving PC gaming to Microsoft. But it's not because it doesn't have the hardware for it, nor the infrastructure. On the contrary, the company makes a big deal about the sheer performance of its M chips, and it's not as if it isn't capable of implementing existing game APIs.
I think the problem is that Apple is just too wound up tight these days, and it's forgotten to have fun – case in point, instead of rolling out vibrant MacBook Airs last year in different colors, it opted for that fingerprint-magnet Midnight shade that while elegant is also a bit of a snooze.
Let's bring back the aughts, when Apple was the fun and adventurous brand, and bring PC gaming to the best Macs and MacBooks. There's really no reason not to. You know what they all said about Jack.
Higher minimum specs
In this day and age, 8GB of RAM can feel sluggish, even when you're just opening several browser tabs at the same time or doing casual photo editing. So, on an expensive device such as the MacBook Air or the iMac, it's almost inexcusable to serve up a base model with 8GB of RAM to customers.
Both the current 13-inch MacBook Pro 2022 and the MacBook Air 2022 come with a base 8GB memory, plus only 256GB SSD of storage, which is ridiculous for how much you're paying. That, combined with the lack of big innovations on its products, is making it harder and harder for Apple to justify the price.
If Apple hopes to keep its customers happy, it needs to either make its products more accessible, price-wise, or bring out the big guns, so to speak, to satisfy its audience.
WWDC 2023 gives it the perfect opportunity to do all of that - here's hoping that it has a few exciting things in store for us.
Sign up to receive daily breaking news, reviews, opinion, analysis, deals and more from the world of tech.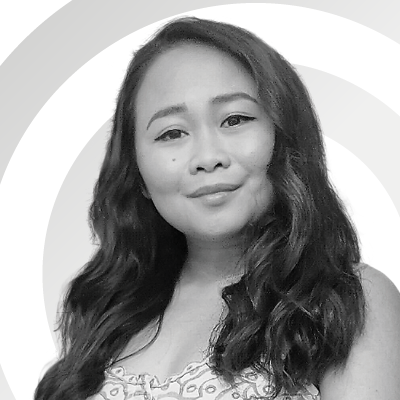 Computing Reviews and Buying Guides Editor
Michelle Rae Uy is the Computing Reviews and Buying Guides Editor here at TechRadar. She's a Los Angeles-based tech, travel and lifestyle writer covering a wide range of topics, from computing to the latest in green commutes to the best hiking trails. She's an ambivert who enjoys communing with nature and traveling for months at a time just as much as watching movies and playing sim games at home. That also means that she has a lot more avenues to explore in terms of understanding how tech can improve the different aspects of our lives.