The first massive smartphone launch of 2023 is almost upon us, as Samsung has confirmed that it will be announcing the Samsung Galaxy S23 series on February 1 – better yet, the company has revealed the timings, and confirmed that the launch will be viewable online.
The event – as usual – is called Galaxy Unpacked, and it kicks off on Wednesday, February 1, at 10am PT / 1pm ET / 6pm GMT, which is 5am on February 2 for those in the AEDT time zone.
The event is being held at The Masonic Auditorium in San Francisco, and TechRadar will be there in person, covering all the announcements as they happen. Of course, you'll be able to view it from anywhere in the world by tuning in online too.
When is Samsung's Galaxy S23 launch event – including times for the UK and Australia?
As stated above, the Samsung Galaxy S23 launch event – where we'll almost certainly also see the Samsung Galaxy S23 Plus and Samsung Galaxy S23 Ultra – is on Wednesday, February 1, at 10am PT / 1pm ET / 6pm GMT, or a less sociable 5am on Thursday, February 2 AEDT.
If those times don't work for you though, then not to worry, as not only will the video probably still be available to stream after the fact, but we'll be covering all the announcements in full on TechRadar, so you can just check out our coverage at any time, right here.
It's likely this launch will last somewhere between 90 minutes and two hours, so it could be a lengthy one.
If you think you're likely to want the Samsung Galaxy S23 or one of its siblings then there's no need to wait for the launch either – in the US, Samsung is opening its reserve offers (opens in new tab) for these phones between January 10 and February 1, so in other words, between now and when the phones are actually announced.
If you reserve one of these devices on either Samsung.com or the Shop Samsung app then you'll get $50 of Samsung credit, and if you reserve two devices you'll get $100 of Samsung credit.
As with most reservations you don't have to commit initially either – at this stage you just have to put your name and email address down, but of course you won't get the credit until you complete the pre-order.
How to watch the Samsung Galaxy S23 launch event online
Samsung has said that it will be streaming Galaxy Unpacked 2023 on the Samsung website (opens in new tab), and has additionally stated that the event will be livestreamed across the company's usual channels.
That gives us a good idea of where else you'll be able to watch it. Samsung's YouTube page (opens in new tab) will almost certainly host a livestream for one, as will the Samsung News site (opens in new tab). It's very possible the video will be viewable elsewhere too.
We'll embed the stream in this article once it's available, so you won't even have to leave this page if you prefer.
What to expect from the Samsung Galaxy S23 launch event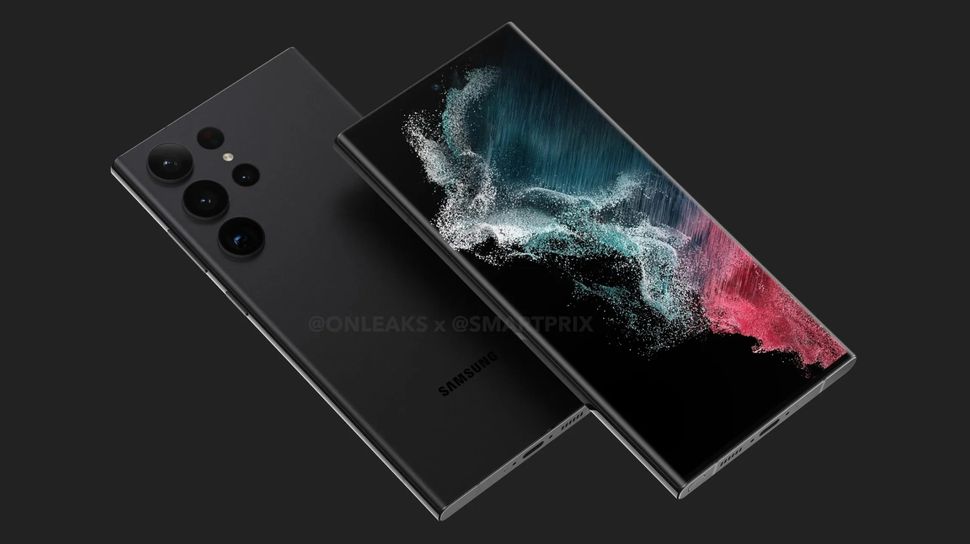 The Samsung Galaxy S23 launch event will probably be focused just on the S23 series, specifically the Samsung Galaxy S23, the Samsung Galaxy S23 Plus, and the Samsung Galaxy S23 Ultra.
Leaks suggest that all three phones will have a powerful Snapdragon 8 Gen 2 chipset everywhere in the world, and that Samsung will have access to a better version of this chipset than other manufacturers.
The Samsung Galaxy S23 Ultra might additionally have a new 200MP camera with brilliant low light skills, while the Galaxy S23 and Galaxy S23 Plus might have bigger batteries than their predecessors, and a new camera design, bringing the look closer to the Ultra model.
In most other ways, these three phones could be similar to their predecessors, which themselves remain great handsets.
We probably won't see any other hardware. The Samsung Galaxy Tab S8 series was announced at this event last year, but as one leak suggests, the Galaxy Tab S9 may have been delayed. Still, it's always possible Samsung will surprise us with something to accompany what will undoubtedly be among the best Samsung phones to date.