I'm disappointed the slick-looking Fitbit app redesign prioritizes content over community
The redesigned Fitbit app points to Google's future fitness plans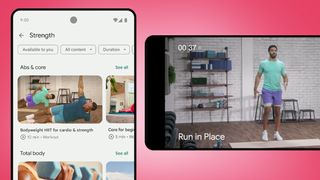 (Image credit: Google / Fitbit)
Fitbit has revealed the designs for a new, overhauled Fitbit app. Due to arrive Fall 2023, sweeping changes have been made to the way Fitbit users access their health data, guided workouts and mindfulness content, and set goals or log additional information. The whole thing is, according to Google, "designed to give you a holistic view of your health and wellness with a focus on metrics that matter most to you".
Using the new app with one of the best Fitbits, or the Google Pixel Watch, allows you to input health data automatically, which the Fitbit app can present to you on its redesigned 'Today' tab. It'll show you sleep, steps, calorie and workout data, alongside allowing you to easily input stuff your watch doesn't track, like glasses of water consumed during the day.
The new 'Coach' tab offers a quick place to find guided sessions, including premium-only content if you're a Fitbit Premium subscriber. FItbit describes it as 'a curated list', allowing you to filter workouts based on time and equipment, for example. Finally, the other new tab is 'You' offering insights and a list of your achievements (meeting your step goals, for example), as well as acts as a personal profile and settings page, allowing you to adjust your fitness goals and personal information. Google says the 'You' tab is a place to "reflect on your progress, access assessments and reports, and connect with the people who matter to you most".
In case you're unfamiliar, the old Fitbit design had a dedicated 'Community' tab for precisely this reason. On the old Community tab, you could see updates from friends and contacts who had Fitbits of their own in a feed like other social network apps, join Groups and participate in Challenges. But now Groups and Challenges have been removed from Fitbit watches, the top-down redesign has also removed these options from the app's interface.
This is a real shame. As we've said before, this was a big part of Fitbit's broader appeal. The drive to get people using the app for guided workouts, step counts and manual fitness data entry, even if they don't have a fitness watch, could have created a widespread community of Fitbit app users, all talking to each other.
Google seems to be preparing the Fitbit app and presenting it as an accessible tool for users with or without one of its best fitness trackers, and widespread adoption could have created (or rather, maintained) an enormous network of fitness fans.
Instead, Google has plowed on in the face of significant backlash and axed the app's dedicated Community page. In its place, the new Coach app is front-and-center with both free and premium guided workout content, and the remaining community features have instead been rolled into the 'You' tab.
I think high-quality workout content by trained professionals definitely deserves a place on the app - many exercise-based YouTube channels rack up millions of views while promoting nonsense 10-minute fat loss workouts or get-big-arms-fast routines, so I'm all for a bit of quality control. I can certainly see Google eventually wanting to use Fitbit's library of workouts, meditation, and other video content in the same way Apple does for Apple Fitness Plus subscribers. However, it's not yet clear if the Coach tab will also include other sorts of information, such as sleep advice.
Either way, while it's a shame that Google has doubled down on its decision to remove key community features from the Fitbit ecosystem, the revamped UX is certainly an encouraging sign that Fitbit users will continue to be supported. Perhaps we'll see a Fitbit Charge 6, or another new Fitbit fitness tracker, this summer after all?
Get daily insight, inspiration and deals in your inbox
Get the hottest deals available in your inbox plus news, reviews, opinion, analysis and more from the TechRadar team.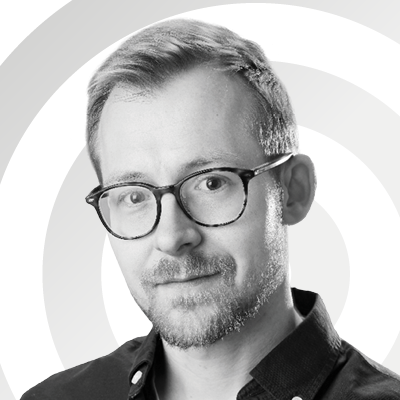 Fitness, Wellness, and Wearables Editor
Matt is TechRadar's expert on all things fitness, wellness and wearable tech. A former staffer at Men's Health, he holds a Master's Degree in journalism from Cardiff and has written for brands like Runner's World, Women's Health, Men's Fitness, LiveScience and Fit&Well on everything fitness tech, exercise, nutrition and mental wellbeing.
Matt's a keen runner, ex-kickboxer, not averse to the odd yoga flow, and insists everyone should stretch every morning. When he's not training or writing about health and fitness, he can be found reading doorstop-thick fantasy books with lots of fictional maps in them.