Since its launch in 2013, Microsoft's Xbox One, the successor to the Xbox 360, has become one of the most popular gaming platforms in the world. Not only can you play a bevy of great games, but you can stream movies and TV shows from your favorite content providers. 
Regardless of whether you're in the market for your first Xbox console or an experienced Xbox gamer shopping for the latest accessories to augment your system or new games to add to your library, Walmart has everything you need  — and at low prices! 
To make it easier, we've done most of the legwork for you, pulling out a selection of highlights from Walmart's online Xbox department.
Don't see anything you like? Check out the entire Walmart Xbox One selection. It's always worth thinking about whether you can wait and get a better deal around something like the Walmart Black Friday deals period too - it just depends how patient you really are.
Looking for an entry level console but not interested in what PlayStation has to offer? Why not look at Microsoft's Xbox One S. This console has superseded the original Xbox One for many reasons – it has a much smaller and sleeker design, and it's just that little bit more powerful.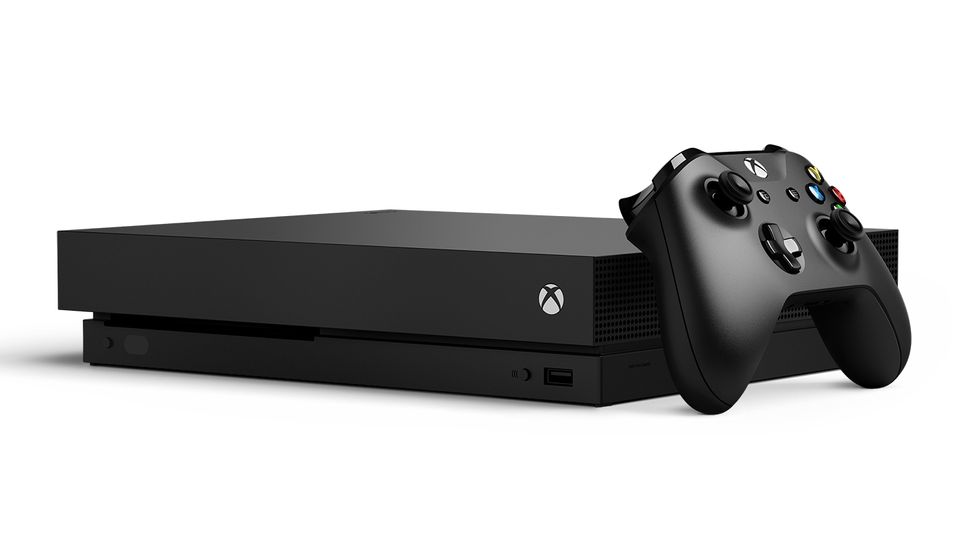 If power is the be-all and end-all for you, then you won't find a more powerful console than the brand new Xbox One X. With a gaming PC's worth of graphical horsepower housed inside a deceivingly small package, the Xbox One X was the first to feature native 4K HDR gaming. However, while games look absolutely stunning, with a fantastic level of detail accentuated by the console's HDR support, their larger file sizes will mean that the 1TB hard drive fills up fast. Minor faux pas aside, the Xbox One X fulfills the promise of 4K HDR gaming and offers the most premium gaming experience on a console, bar none.
The Xbox One controller is already a pretty solid piece of hardware, improving on the Xbox 360's controller that became the industry standard. Somehow, Microsoft managed even further improvement in the form of the Xbox One Elite Wireless Controller.
There's swappable thumbsticks and directional pads that offer up a better feel than the standard Xbox One controller, as well as quick-hit triggers to help out in the most high-impact shooters. While it's pretty pricy for a pad at almost three times the cost of a standard controller, you definitely get what you pay for with this premium piece of hardware.
Read the full review: Xbox One Elite Wireless Controller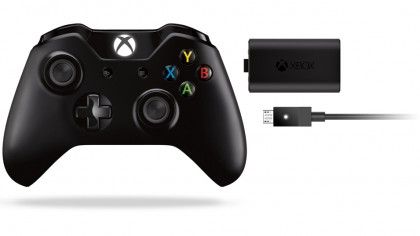 While there is some benefit to having the Xbox One controller use standard batteries (like not having to worry about having a controller-free console in a few years when the other platforms controller batteries start dying and the platform manufacturers have moved on), the process of switching out AA batteries every few weeks can be maddening.
If you yearn for some simplicity, though, the Xbox One Play and Charge Kit puts the Xbox One Controller on the same playing field as the competition. Just put the simple battery back where you'd put the batteries and use a micro-USB cable to keep the controller fresh when you run out of juice.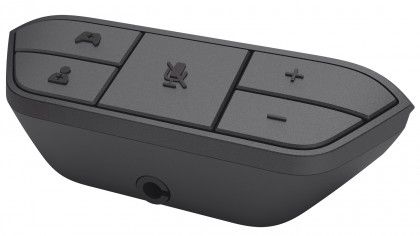 Whether you've got an old reliable headset that saw you through some Xbox 360 battles or want your PC gaming headset to pull double duty, you'll need something to get a non-official headset working with the Xbox One's proprietary controller connector.
Thankfully, there's the Xbox One Headset Adaptor that allows one to plug a standard wired gaming headset on the Xbox One console. It also helps things out by centralizing the headset commands right underneath the controller. No longer will you have to feel around on your headset's wires to find the volume and muting controls; it's all right there on the controller no matter what headset you've got connected.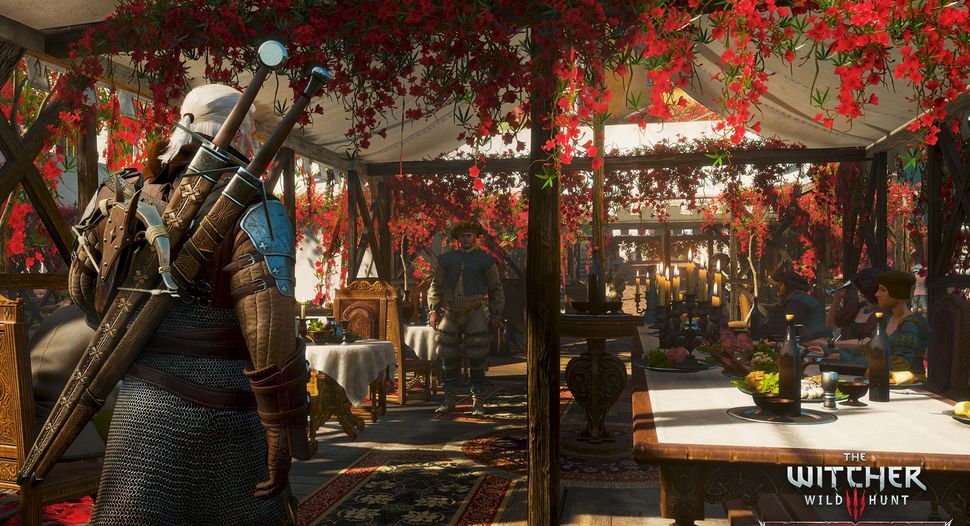 This role-playing game boasts tremendous scope and storytelling. You're rarely short of things to entertain yourself with in The Witcher 3's quasi-open world, and all the better that you're in a universe that involves the supernatural without leaning on the same old Tolkien fantasy tropes. Invigorating stuff.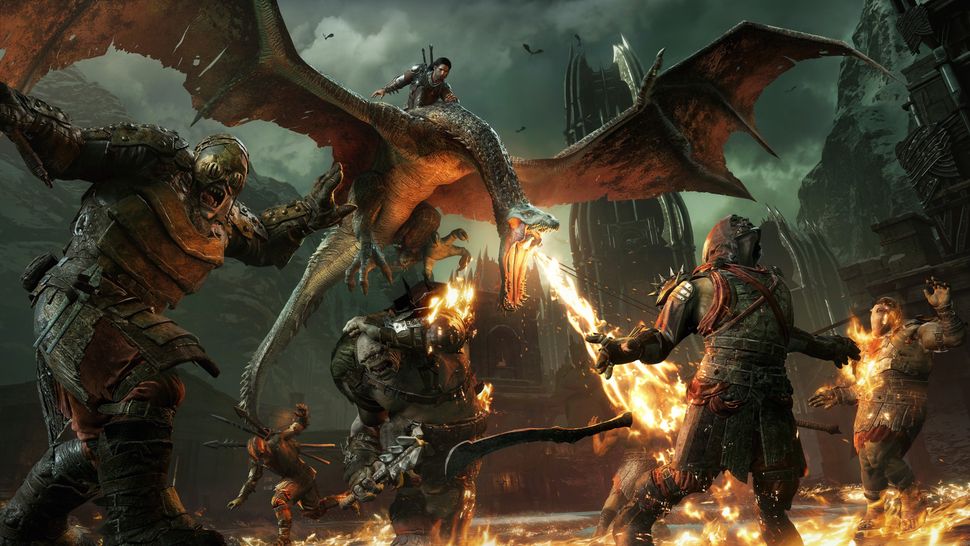 Monolith's sophomore visit to Middle-earth is a beast of two very different natures. On the one hand, it's a big budget fan-fiction that takes a heavy-handed approach to crafting a story in a lore that will always overshadow it. On the other, it's one of the most engaging and enjoyable games we've ever swung a sword in. We love it and loathe it, but thankfully it's for all the right reasons.
While its story ends up feeling onerous and far from the graceful prose that made Tolkien's works so timeless, the world around it is bursting with originality and joie de vivre. Bold, brilliant and brutal, Shadow Of War builds on all the strengths of its predecessor.
Id Software's Doom combines a retro focus on killing hellish demons with some smart modern additions that manage to keep the game feeling fresh without making it feel bloated. It's not a reinvention of the genre like the original Doom was, but just a few key tweaks to the existing formula mean that Doom is a tight, fast, fun experience throughout.
The result is a game that will see your trigger finger getting plenty of use throughout its surprisingly lengthy runtime without too many breaks for modern touches like character or plot development.
Your gaming collection isn't really complete if it doesn't have a quality horror title, and if we had to suggest one, it'd be the newest installment in the Resident Evil franchise. Though the franchise lost its way slightly with recent titles, the newest game is a return to form for Capcom.