Currys Black Friday sale 2022: today's best deals on TVs, laptops, appliances, and more
Deals
Contributions from
last updated
This year's Curry Black Friday sale is already live
The Currys Black Friday sale 2022 is now officially underway and we've rounded up all the best deals so far just down below. This huge promotion - which covers everything from cheap TVs to washing machines - landed a whole month early this year so there's plenty to check out if you're already doing your Christmas shopping.
We've been deep-diving into the Currys Black Friday sale for over a week now and we're constantly finding new recommendations. Everything from laptops to appliances are being well catered for in the sale, and we've got so many entries now we've had to split this page out into sections.
If you have something in mind, feel free to skip ahead to the category that's most relevant to you. Don't forget to bookmark this page either as we'll have plenty more content to come as we roll into next week. It's also worth checking out our main Black Friday deals page for our recommendations from other retailers.
So far, our favorite Currys Black Friday deals cover staples like cheap laptops and TVs. In particular, we think listings like this Asus Vivobook for £349 (was £549) offer a great choice for those working from home, while those on the hunt for a decent value set for the living room should check out this 43-inch Hisense 4K TV for £249 (was £329). Both of these are fantastic early Black Friday deals - and they're ready to be picked up right now to save the fuss and bother of having to rush later this month.
Today's best Currys Black Friday deals
Currys Black Friday sale: laptops
Currys Black Friday sale: TVs
Currys Black Friday sale: appliances
Currys Black Friday sale: phones & tablets
Currys Black Friday sale: headphones
Currys Black Friday sale: smartwatches
Currys Black Friday sale: other
Currys Black Friday FAQ
Can I browse Currys Black Friday deals in-store?
Yes - there should be plenty of Currys Black Friday deals to check out in-store this year. This wasn't always the case - especially during the height of the pandemic in 2020 - but things should be back to normal this November.
If you're planning on heading in-store in person over November bear in mind that it can get really busy depending on your location. It may be a good idea to take advantage of the excellent click-and-collect delivery options that Currys offers to beat out those pesky crowds.
As always, for sheer ease of use and volume of deals, the Currys online page (and this page, for recommendations) will be the best option over Black Friday.
What were the most popular products at Currys last Black Friday?
Interestingly, Currys published some stats on its Black Friday holding page that shows a nice infographic breaking down the most popular products from last year's Black Friday (see above).
Unsurprisingly, the Apple AirPods were the most popular item, with an absolutely staggering 14,288 orders, followed in a distant second by the standard 2020 Apple iPad 10.2 with 2,716 orders. The next most popular Black Friday product at Currys was a 14-inch HP Laptop with 2,606 orders - which isn't too surprising considering how solid these budget machines are.
What Currys Black Friday deals do we expect to see in 2022?
As mentioned, we're likely to see a mix of long-running deals, as well as limited-time-only flash offers. Bundles and discount codes will also be included in Currys' Black Friday offerings. But what products do we expect to see?
Based on previous years, there's sure to be a mix of the current best electronics, across laptops, TVs, headphones, tablets, smart home gadgets, and so much more.
No matter whether you sit on LG's OLED TVs side or Samsung QLED offering, there will be big savings on TVs across both manufacturer and sizes, including deals on some of the latest TV models. Last year saw the new LG C1 reduced by over £600, with tasty discounts on JVC and Sony TVs, too.
Other key brands that saw discounts were Apple, including on the latest iPad models and MacBooks, as well as Dyson hoovers and Tassimo coffee machines.
How can I get the best Currys Black Friday deals?
Currys was once known for holding back its best prices until the day of Black Friday itself. However, if last year is anything to go by, we recommend snatching up a great deal when you see it. We were there at midnight on the dot for Black Friday and there weren't that many new exciting deals to check out.
Basically, there was very little incentive to wait for the big day itself. Always remember that Currys also offers a Price Promise too, which can be used to claim back any cash if the deal is bettered during the event.
What's more, if you see a deal online and are wondering whether you can pick it up in-store quickly - don't. There's always a risk that it could be sold out at your local store and it's pointless when you consider there's a superb Click and Collect feature available. Simply order it via this option and pick it up as soon as possible in-store - either on the same day or a few days later.
As well as bookmarking this page to find the Currys Black Friday deal highlights (which we'll constantly be updating to include all the savings available across a number of categories) it may be worth checking out the competition, too. John Lewis Black Friday deals will come with the retailer's usual extended warranty guarantees, while Argos Black Friday deals may offer the products and discounts you're after.
Sign up to receive daily breaking news, reviews, opinion, analysis, deals and more from the world of tech.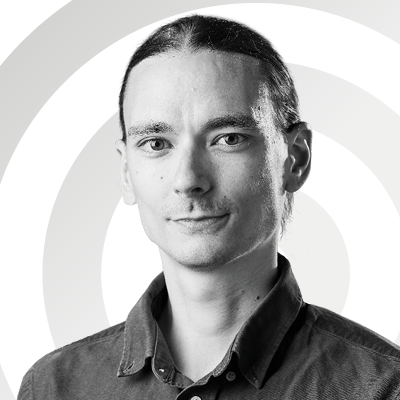 Alex is deals editor at TechRadar. With over three years of experience on-site and eight years working in e-commerce, Alex has made it his personal mission to share all his favorite tips, bargains, and deals with our readers here at TechRadar. At work, he specializes in computing, phones, and covering huge sales events like Black Friday and Amazon Prime Day. Outside of work, you'll find him indulging his keen love of photography and PC gaming, or down at the local climbing gym hanging off boulders far too difficult for his abilities. His editorial bylines also include contributions to T3 and GamesRadar.