World Cup 2018 on the go: the best apps to watch the action
Kick off the football season right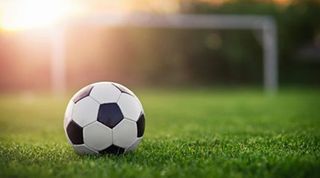 The 2018 FIFA World Cup kicks off in Russia from the 14th June to the 15th July. If you haven't been lucky enough to bag yourself tickets to the actual event, then don't worry.
There are plenty of apps for Android and iOS devices to keep you updated on the latest news, scores and interviews straight from the sidelines. Some of the apps are official, others are football-focused and others come courtesy of your favorite news websites.
To find out more about the Honor 10's incredible AI camera, watch this:
But importantly, all are similar, ensuring you don't miss out on any of the action, whether you're travelling, at work or at a social event full of non-footie-lovers.
FIFA Official App
Let's get the ball rolling with the official app for the World Cup this year. Created by FIFA, you can use the app to find out about all of the latest scores, exclusive updates, check fixtures, follow the action of your favorite teams, keep track of rankings and even watch the games live when you're on-the-go.
There are lots of photos and videos available for you to keep tabs on all of the matches, relive the best moments and even watch interviews with the players if you don't have time to scroll through all of the number-heavy stats and prefer to watch video to play catch-up. It's basically all you need to keep on top of the action if you can't spend the tournament glued to the TV.
Onefootball
The Onefootball app (and website) is a one-stop-shop for everything football-related. Throughout the year, it keeps you up-to-date with nearly every league and tournament you can imagine. So come Summer 2018 it'll be very much focused on the World Cup.
It provides all the things you're after from a football app, including live scores, the best pick of highlights, features to follow your favorite teams and players, live commentary and you can even setup push notifications if you want to be in the know as soon as anything important happens.
BBC Sport
If you're a fan of sport generally, it's probably worthwhile getting the BBC Sport app. It brings you all the info you could need about the world of sport with a particular focus on whatever the biggest event is, which this Summer will be the World Cup.
You can get up-to-date news and analysis, as well as live coverage and highlights. You can also create a My Sport page, which personalises the news and sports info to your tastes so you're not overwhelmed by details you don't care about, leaving you only notified about the relevant stuff.
Yahoo Sport: Football & More
As well as providing online coverage of sporting events, the Yahoo Sport app allows you to keep up-to-date with important news on-the-go. Like most other apps on this list, it's a general app aimed at sports lovers but will be focusing on the World Cup when it comes around in June.
The app serves up the latest scores, important stats and rankings that you can personalise to your favorite teams and players so you're not overwhelmed.
theScore
An app created with all sports in mind with a slant towards football fans, theScore provides information about football (or soccer) matches all over the globe and will be focusing on the World Cup tournament come June.
It features breaking news alerts, in-depth game stats, videos and interviews that you can personalise to you and your interests. You can also set up notifications about your favorite players and teams too if you suffer from serious FOMO.
For those who love to keep up-to-date with industry insight, social media news and behind-the-scenes info, theScore will also fill you in on all of the latest footie gossip both on and offline too.
Welcome 2018
If you're lucky enough to be travelling to Russia to watch some of the World Cup 2018 games, then you need this app. It'll ensure you've got all your bases covered before you travel, like how to get a visa and how to buy tickets for the games.
Once you're on the ground, it'll keep you up-to-date with schedules and scores, as well as news and important details about the host cities you might be travelling to while you're on-the-move. It also comes with a handy feature to recommend itineraries so you can see what all the host cities have to offer, getting your dose of culture as well as sport.
TechRadar's World Cup coverage is brought to you in association with Honor.
Sign up to receive daily breaking news, reviews, opinion, analysis, deals and more from the world of tech.
Becca is a contributor to TechRadar, a freelance journalist and author. She's been writing about consumer tech and popular science for more than ten years, covering all kinds of topics, including why robots have eyes and whether we'll experience the overview effect one day. She's particularly interested in VR/AR, wearables, digital health, space tech and chatting to experts and academics about the future. She's contributed to TechRadar, T3, Wired, New Scientist, The Guardian, Inverse and many more. Her first book, Screen Time, came out in January 2021 with Bonnier Books. She loves science-fiction, brutalist architecture, and spending too much time floating through space in virtual reality.