Focal's luxurious, leather-lined headphones make high-end listening attainable
Money No Object: Focal Utopia headphones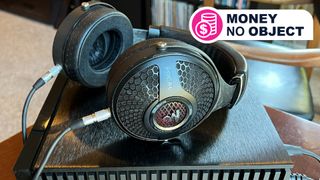 (Image credit: Future / Ryan Waniata)
Money no object
We love to give practical buying advice about the latest gadgets here on TechRadar. But sometimes what we love more is to indulge in the most ridiculous, high-end, cutting-edge, luxurious tech on the planet. That's what we bring you in these Money no object columns – you can read the whole series here.
If you've dipped even briefly into the audiophile world, you probably know things get insanely expensive quickly. When it comes to luxury listening rooms, you can pass by five-figure components before you've raised your head, and even consumer-forward brands like KEF reach shocking heights with products like the $225,000 hourglass-shaped speakers, the Muon.
In this woozy world of funny money, headphones, even of the high-end variety, can often seem like the sanest choice. While there are shockingly expensive options like Sennheiser's $55,000 Orpheus – complete with automated Carrara marble tube amplifier – some of the best-reviewed headphones like Focal's $5,000 open-back creation, the Utopia, are much more attainable.
They may reside closer to the inhabitable zone, but Focal's ultimate headphone creation is all luxury. Layered in luscious lambskin, packed with slick accessories, and decked out with rare elemental components, the Utopia are premium cans that let even reasonably responsible mortals step into audiophilia in style.
Focal Utopia headphones: what are they?
Focal is a French audio brand that has been creating speakers and headphones designed, developed, and manufactured in France since 1979. Focal's driver designs put an emphasis on distinctive materials, with standouts like its "W" Flax and Slatefiber cones and tweeters made of elements like Beryllium and Aluminum Magnesium.
The brand's flagship Utopia are open-back, dynamic-driver headphones. First released in 2016, they received an update for 2022 that includes both aesthetic and sonic upgrades.
The most obvious change is the new Utopia's funkier design. The open screens along the earcups have more deliberate honeycomb perforations across the back of each earcup, while the new recycled forged-carbon yokes (the arms that hold the cups in place) are now speckled in random patterns for a distressed look. The new yokes are also lighter, designed to better distribute the Utopia's weight.
The biggest interior change is the new voice coil, now made from a mix of copper and aluminum for reliability and lightweight respectively. Focal says this also revamps the sound signature for even better neutrality, more powerful bass, and smoother, mellower treble.
As mentioned, the Utopia follow many other top-rated headphones in using a fully open-back design to provide an airy and spacious soundstage, though of course this also means that exterior sound seeps in. (If that's not to your taste, Focal also makes a remarkably expansive-sounding pair of closed-back premium headphones called the Stellia.)
Even with their hefty weight of over a pound, the Utopia sit comfortably on your noggin for marathon listening sessions. You'll still feel the ounces creep up over time, especially if you give your head a quick shake. But the flexible band conforms to your head, while the luxuriant leather along the memory foam earcups is perforated for a soft and relatively cool fit.
Accessories include a spacious, V-shaped carrying case lined in velvety material. Inside you'll find dual connecting cables, including a five-foot 3.5mm cable (with included quarter-inch adapter) as well as a 10-foot, four-pin balanced cable. Each cable terminates in stereo, Lemo locking inputs that plug into the left and right earcups with a satisfying click.
Focal Utopia headphones: what makes them special?
From a more existential point of view, I'd say what makes the Utopia stand out among their peers is artistry and craftsmanship. They're a synergetic blend of form and function, with opulent looks backed by high performance. When speaking strictly of performance, it all starts with the drivers.
Unlike a lot of headphones at this level, such as the brilliant Audeze LCD-X, the Utopia do not employ planar magnetic drivers. Planar magnetic speakers use a powerful magnetic circuit system that excites a micro-thin diaphragm layer to reproduce audio with incredible accuracy, articulation, and precision. They're also often large and heavy, and sometimes struggle to reproduce bass that's as full and natural sounding as more traditional speakers.
The Utopia instead employ dynamic drivers with the same basic voice-coil and diaphragm system found in the majority of speakers and headphones, from your car stereo to your AirPods. But of course, it's all in the design.
The Utopia's drivers are crafted from "pure" Beryllium, a pricey and lightweight element prized for its rigidity and high-tensile strength. It's particularly useful when it comes to reproducing ultra-clear high frequencies without inducing ear fatigue.
Focal's "M-shaped" dome driver is used to increase rigidity and reduce distortion, and the similarly shaped grille is said to aid in linear treble reproduction. On the other end, the dynamic drivers help the headphones reach deep into the bass frequencies with reasonable authority and natural expression. The claimed frequency response is an astonishing 5Hz to 50kHz.
Focal also says the drivers run with "zero active or passive correction" meaning they're essentially unaltered within the driver chamber for naturally rich, clear, and smooth sound across registers. With a nominal impedance rating of 80 ohms, they're also relatively easy to power, though the better your headphone amplifier, the better the sound.
So, that's the science of the sound; but the Utopia also practice what their design evangelists preach. As with other Focal products, the headphones are remarkably accessible and smooth sounding, even as they reproduce stirring detail, articulation, definition, and clarity (I literally got goosebumps with the first song I played). They're also as sumptuous to wear as they are beautiful, and relatively practical to take along.
Focal Utopia headphones: are they worth it?
This question heavily relies not only on what you're willing to spend but also how you listen. At five grand, the Utopia are anything but budget conscious, and that's just the entry price – you'll also likely want to purchase an amp worthy of their performance. Focal's sister brand, Naim, would recommend something like the Naim Uniti Atom HE, an all-in-one streaming machine/headphone amp that's especially suited (naturally) for Focal cans. At that point, you're already pushing toward the $10K landmark.
If you're the type who can't help but collect headphone amplifiers like sports memorabilia; who's got thousands of high-resolution audio tracks and/or belongs to multiple hi-res streaming services; and for whom listening for hours in a comfy chair is the perfect Saturday night, the Utopia may be for you.
If you're not quite ready for prime time, though, there are plenty of alternatives that can give you a glimpse of the audiophile world without going all in. Options like Sennheiser's HD 600 series, including the shockingly affordable (for what you get) Sennheiser HD-660S2, are an excellent entry point, starting at hundreds rather than thousands of dollars. And there's also the Meze Audio Liric, the high-end option in our best wired headphones guide, which will set you back $2,000.
That said, I've listened to multiple pairs of multi-thousand dollar headphones, and the Utopia absolutely impress with their spine-tingling sound that's equal parts stunningly clear and soothingly organic. If you think you're ready for audiophile glory without dropping a year's salary on speakers, the Focal Utopia could be your ticket to ride.
Get daily insight, inspiration and deals in your inbox
Get the hottest deals available in your inbox plus news, reviews, opinion, analysis and more from the TechRadar team.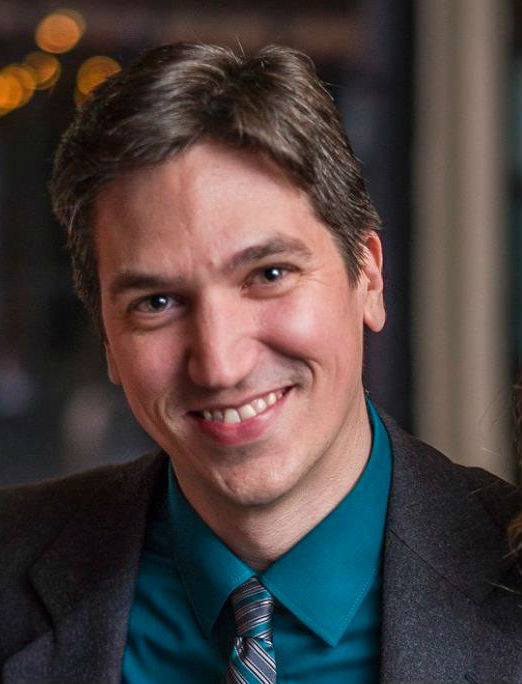 Ryan Waniata is a writer, editor, and video host with over a decade of experience at sites including Digital Trends, Reviewed/USA Today, Insider, Wired, and others. He's evaluated everything from TVs and speakers to smart gadgets and wearables. Outside work, you'll find him playing music or exploring the outdoors.