[Update January 6: Amazon's Boxing Day sales are now over, we've kept a few deals that are still live here, but if you want to find even more deals, you can check out the best Amazon deals page for regularly updated bargains are available right now.]
Amazon has decided it doesn't need to wait till December 26 for this year's Boxing Day sales, so it kicked off early on Friday, December 23.
The great news for bargain shoppers is that there are a lot of offers that are either as good as some Black Friday discounts we saw last month, or come so close as to really not matter at all. So if you missed out on any great offers in November, take a gander at Amazon's full list of Boxing Day deals (opens in new tab) and you might find what you wanted is once again a steal. You can stock up your pantry or home bar, even grab some new shoes for less. Here at TechRadar, though, we're of course more concerned with what you save on tech.
So we're picking our favourites tech and gaming offers on Amazon – and we'll be doing it all the way through to December 26 – so you can quickly and easily find the best deals. So whether it's a new game console you want for the new year or a robot vacuum to handle your chores, we've got you covered.
On a side note, though, if you were in the market to grab the next-gen game consoles from Sony and Microsoft, then the good news is Amazon now has stock of both the PlayStation 5 (opens in new tab) and the Xbox Series X (opens in new tab)... at full price, however.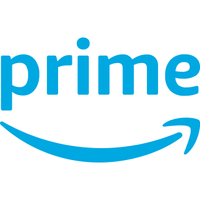 (opens in new tab)
Try Amazon Prime now (opens in new tab)
The best way to maximise your savings during this year's Boxing Day sale is to become a Prime member. Click on the link below to sign up now and you'll get a 30-day free trial, plus access to a lot of other Amazon services, including Prime Video, Prime Reading and Prime Gaming (a premium experience on Twitch).
Amazon AU Boxing Day 2022 deals still available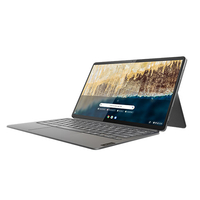 (opens in new tab)
Lenovo IdeaPad Duet 5 Chromebook | AU$869 AU$697 (opens in new tab) (save AU$172)
The Lenovo IdeaPad Duet 5 Chromebook dropped down to AU$583 during the official Boxing Day sales, but has since jumped back up to AU$697. That's still a saving of AU$172 on what we think is one of the best Chromebooks out there. Specs wise, you'll be getting a Qualcomm Snapdragon 7C chipset with a 13.3-inch detachable display, 4GB of memory and 128GB of flash storage.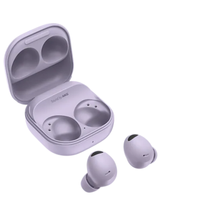 (opens in new tab)
Samsung Galaxy Buds 2 Pro | AU$349 from AU$245 (opens in new tab) (save up to AU$104)
Samsung made some significant upgrades to its wireless earbuds offerings, and we'd argue to Galaxy Buds 2 Pro are the best the company has released to date. We've seen the Galaxy Buds 2 Pro a bit cheaper, at an incredible AU$169 at the start of December 2022, but the price has since gone up to AU$245. Still, if you vastly improved hi-res sound and better active noise cancellation than the Galaxy Buds Pro, a saving of AU$104 is a pretty neat deal.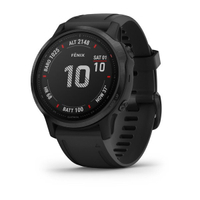 (opens in new tab)
Garmin Fenix 6S | AU$999 AU$499 (opens in new tab) (save AU$500)
50% off one of the best sports watches an athlete can get is a pretty sweet deal. Sure, it's not as low as what the Black Friday offered (55% off the regular retail price), but the Garmin Fenix 6S comes stacked with features to accompany your sporting goals. Offering a heart rate sensor that can work underwater, measurements for VO2 Mac and accurate activity tracking, you can still pick up the Garmin Fenix 6S for only AU$499.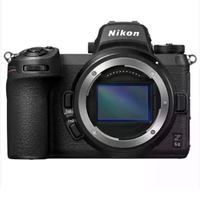 (opens in new tab)
Nikon Z6 II (body only) | AU$3,599 AU$2,672 (opens in new tab) (save AU$927)
The official Boxing Day sales saw the Nikon Z6 II drop to only AU$2,349. It has since gone back up to AU$2,672 but, despite being overshadowed by Sony and Canon, it is still a capable all-rounder that offers 24.5MP full-frame shots.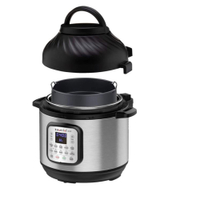 (opens in new tab)
Instant Pot Duo Crisp (5.7L) | AU$299 AU$229 (opens in new tab) (save AU$70)
The lowest price we've seen recently on the Instant Pot Duo Crisp was AU$160 back during the Black Friday sales. Boxing Day saw the price drop to AU$195.42, but it has since jumped back up to AU$229. If you want to pick one up for the new year, you can still save AU$70 on this 5.7L capacity model that offers 11 functions.
Amazon Boxing Day Sale 2022: What you need to know
When will Amazon's Boxing Day sale in 2022 start?
As mentioned above, previous years have shown us that we can expect Amazon Australia to officially launch its Boxing Day sale on Christmas Eve, December 24. Thanks to our dogged investigative work, we can confirm that the same will happen this year as well.
Boxing Day itself isn't until two days later, but Amazon aren't willing to leave you totally high and dry for the final hours before Christmas just in case you need to buy a last minute gift that might come a little late.
And, of course, Amazon isn't going to shy away entirely from offering opportunities to save on hot items in the week leading up to Christmas too. Even though the majority and the best savings will be held off for the Boxing Day sales, it's well worth watching Amazon in the week before Christmas as well to spot some early bargains, and we'll be sure to list all the best we find right here.
When will Amazon's Boxing Day sales end?
Looking at previous years in order to know what to expect for Amazon's Boxing Day sale in 2022, we had a suspicion we could expect the sale to last until December 28, as it did in both 2021 and 2020. Sure enough, that's held true, with Amazon confirming that their Boxing Day bonanza will run until this date.
That being said, certain savings might stick around after this, as Amazon then looks to pivot towards January sales and prepare to ring in the new year.
You'll find the best deals won't hold over in this manner, however, as we've seen recently for example with Black Friday and Cyber Monday where some of the biggest savings ended on November 28 (aka Cyber Monday).
This means that if you spot a deal that's right for you during the Boxing Day sale event, don't hesitate to snap it up before it's gone!
Amazon Boxing Day 2022 sales: the deals to expect
We've been covering Boxing Day sales in Australia for a while now, so we've got a fair understanding of what to expect in terms of deals and products. But we can also look at the much more recent Black Friday and Cyber Monday sales too and extrapolate from Amazon's latest offers.
So what should we be looking for during Amazon's Boxing Day sale in 2022? We've taken a look at some key categories below to break it down.
Video game deals
During last year's Boxing Day sale, we didn't see the kinds of savings opportunities we would have hoped for on any of the top gaming consoles due to stock issues, including the highly sought after Nintendo Switch OLED. This year, we saw some interesting savings on the Switch OLED in the week leading up to Black Friday, but not a lot over Black Friday weekend itself. We hope that will be different for Boxing Day and that Amazon offers some serious opportunities to save on the Nintendo console.
Last year, Amazon also had an actual discount on the Oculus (now Meta) Quest 2, which was an interesting deviation from offering store credit instead of a price cut. Whether that happens again is anyone's guess, but here's hoping.
Next-gen gaming consoles for both PlayStation and Xbox were also non-factors during last year's Boxing Day sales, but interestingly we did see stock for the PlayStation 5 emerge during Black Friday weekend via Amazon including a sweet bundle deal with PS5 console and God of War: Ragnarök landing a (modest) discount, so this gives us hope too.
For Xbox, the digital-only, slightly lower specced Xbox Series S managed to land an AU$100 discount during the recent Black Friday sales, but the premium Xbox Series X console was entirely unsighted over this period. Yet suddenly as soon as these sales ended, the top-range Xbox appeared with stock (opens in new tab). Unfortunately, it's unlikely we can hope for a chance to save on the Xbox Series X during Amazon's Black Friday sales, but we can certainly hope to see similar or better savings on offer for the cheaper alternative in the Series S.
Computing and laptop deals
Boxing Day, like Black Friday, represents one of the best chances of any given year to save a bundle on some of the best computers, laptops and peripherals, and Amazon has plenty to offer in this space. During last year's Amazon Boxing Day sales, we saw some solid savings of over AU$500 on some impressively specced laptops, including both gaming options and more work-friendly machines.
We hope for even better this year on this front with bonza savings on premium hardware items, but we can also expect some of the better accessories from the likes of Razer and Logitech to land solid discounts as we saw during Black Friday this year.
Smartphone and tablet deals
Savings get particularly interesting on Boxing Day when it comes to smartphones and tablets, and Amazon is almost sure to lead in this category with opportunities to save on its Kindle ereader models. Last year's Boxing Day sales from Amazon also saw some opportunities to save on Samsung handsets, including the Galaxy S20 FE, and Samsung tablets too, so we can look forward to savings on the newer range, including the foldables this year.
We'd love to see savings on Google Pixel and Apple iPhone models too, but both Black Friday and last year's Boxing Day sales don't give us too much reason to hope for generous (or any) discounts on these ones. Still, 2022 is a far different ball game to previous year's in terms of the retail economy, so both Amazon and the likes of Apple could be more open to discounting items they might not have in years past.
Smart home and appliances deals
Savings on quality smart home tech and appliances during Amazon's Boxing Day sales are almost a sure thing, especially given that the retail giant is sure to discount its own Echo products. Smart lights from Philips Hue and Nanoleaf have also historically been discounted on Amazon during previous Boxing Day sales, so keep an eye out for those amazing smart home products if you're keen on automating things at home.
Air fryers, vacuums, heating and cooling, etc – it's likely to all be there for the taking with decent savings attached. Keep a particular lookout for deep discounts on robot vacuum cleaners.
Top deals we saw from Amazon Boxing Day sales last year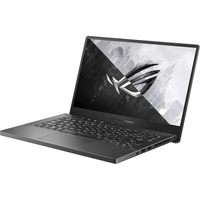 (opens in new tab)
Asus ROG Zephyrus G14 | AU$3,097 AU$2,478 (saving of AU$619)
We gave the previous generation of the Asus ROG Zephyrus 14 a full five stars In our review, and last year's current-gen model with the latest Ryzen 9 5900HS processor, 16GB RAM, 512GB SSD and powerful Nvidia GeForce RTX 3060 GPU didn't lose a step from a performance perspective. So when we saw an opportunity to save AU$619 on this configuration during Amazon's Boxing Day sale last year, it certainly caught our eye.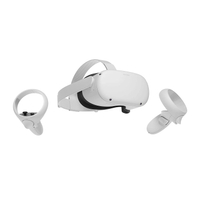 (opens in new tab)
Oculus (Meta) Quest 2 (256GB) | AU$639 AU$569 (save AU$70)
The Oculus Quest 2 (now Meta Quest 2) is always a hot seller, even if there's no discount. That's largely because it remains arguably the best VR headset you can buy (at least until the Valve Index lands properly Down Under), and comes at a price that's a lot more affordable than many competitors on the market. This discount on the 256GB headset caught us by surprise during Boxing Day last year, and we'll be hoping for similar or better this time around.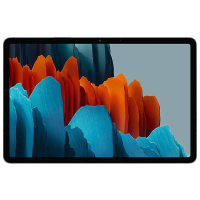 (opens in new tab)
Samsung Galaxy Tab S7 Plus Wi-Fi (128GB) | AU$1,449 AU$1,089 (saving of AU$360)
While we saw a discount of AU$300 on the standard sized Galaxy Tab S7 for Boxing Day last year, the discount on the larger Tab S7 Plus with 12.4-inch screen was even greater in terms of dollars saved for this OLED tablet with smooth 120Hz display. This 128GB version only comes with Wi-Fi capabilities, so with no 4G connectivity it might not be for everyone, but an AU$360 saving on a premium Samsung tablet is at least worth a second look.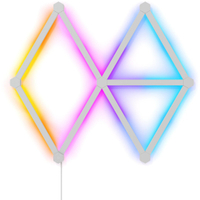 (opens in new tab)
Nanoleaf Lines starter kits | from AU$348 from AU$278.40 (save up to AU$108)
They're the best-looking smart lights Nanoleaf has made to date, even when they're switched off, and we absolutely loved them in our review. So imagine our happy surprise finding them on offer with a 20% discount attached via Amazon's Boxing Day sale last year. The savings for this one applied to both the 9-piece starter kit and the 15-piece starter kit, and fingers crossed we might see even better this year.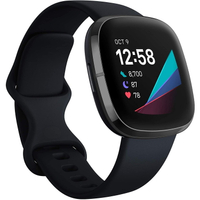 (opens in new tab)
Fitbit Sense | AU$449.95 AU$298 (save AU$151.95)
At the time of Boxing Day last year, this was the cheapest price on the Fitbit Sense we could remember seeing. Of course, we've since seen it drop even lower in price, but that's likely due to the release of its successor in the Fitbit Sense 2. We haven't seen the Fitbit Sense 2 go any lower than AU$420 on Amazon so far, but last year's saving on its predecessor gives us reason to hope for Boxing Day this year.