So you just found out about Amazon Prime Day, it's no big deal. Sure, other people have been scoring sweet deals all day while you were unaware. It's whatever. I mean, the deals couldn't have been that good, right?
OK, let's say, just for a minute, you were interested in seeing how amazing some of the deals for Amazon Prime Day are – not saying that you'd even want anything – what should you look at?
Thankfully for you last-minute shoppers we've rounded up the best last-minute deals for Amazon Prime Day, a collection of steals that will help you save face to all your friends and will allow you to say "Amazon Prime Day? Oh yeah, I've known about it for ages. I found loads of good deals. Check it out."
We're in a bit of a time crunch – Amazon Prime Day comes to an end at midnight PT – so we don't have a second to lose. Here's the best of the best of what's left.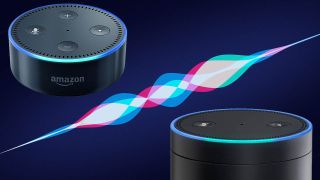 People scoffed at the Amazon Echo Dot a few months ago. "What?" they said, "Why would I buy a device that only buys more stuff from Amazon?" The Echo Dot isn't a tool to help you load up your house with useless commodities from the world's largest online retailer – it's the entryway to your future smart home, a personalized assistant and allows you to control your music without pulling out your phone. It's also on sale for just $35 today on Amazon.
Everyone knows Sony and Microsoft are in a dead heat in this generation's console war. Anything Sony does, Microsoft does too. The good news is that same theory applies to discounts as well. Take for instance today's Amazon Prime Day deal that sees a brand-new Sony PS4 Slim with one game for $229. Not bad, right? Now, consider the Xbox One S with three games – Halo 5: Guardians, Forza Motorsport 6 and Recore – for just $10 more. Play either side of the fence on this one and you'll still come out a winner.
Even if you've never read any of his profound webcomic series, The Oatmeal knows how to make great board games. One of our favorites is Exploding Kittens: A Card Game About Kittens and Explosions and Sometimes Goats – a card game in which you use cats and wits in equal measure to avoid being blown up. Your friends are either going to love it, or they'll be mad at you for leaving putting them between a rock and an explosive place. So...win-win?
One product category we get asked about frequently is Bluetooth speakers. Everyone wants one, and yet no one seems sure which one to pick up. Even if it wasn't on sale today for Amazon Prime Day, the answer would be the UE BOOM 2 – there's a good reason it sits at the top of our Best Bluetooth Speakers list month-after-month. We like the BOOM 2 for a few reasons. First, it gets incredibly loud. Second, it has a great battery life. Third, and in spite of the first two reasons, it actually sounds good. That's three very good reasons to go for the BOOM 2 – especially for $70 off its regular price.
Bathroom tech might not be the most glamorous thing to talk about, but when a deal this good comes around, we feel obligated to open up our mouths. Inside said mouths will be blisteringly white teeth thanks to the Oral-B Pro 7000 SmartSeries Electric Toothbrush, on sale today for $85 from its usual retail price of $219.99. It's not as fun as a new Kindle Fire 7 or Sony BRAVIA XBR-65X850E, but it's a helluva lot more fun than a trip to the dentist.
One of the best deals for Amazon Prime Day was the 55-inch 4K Element Fire TV Edition TV that was selling for $399 earlier in the day. Unfortunately, that's gone. Early bird gets the 4K UHD TV and all that. What's left is a 50-inch TV from Element that may not come packed to the gills with 4K UHD goodness, but will come packed with a brand-new soundbar and digital antenna to help you catch all the local channels without paying for cable.
You'll have to move fast to pick up this deal on the GoPro Session action cam that comes with a GoPro Handler, 32GB SD Card from Samsung and an AmazonBasics Headstrap. It's on sale today only for $149.99 – around 25% off its regular retail price of $202.46.
OK, so the Vivere Double Hammock isn't exactly a consumer tech gadget, but us nerds need to take a nap from time-to-time too. When we do, we prefer it to be in a hammock that we bought at a discount during shopping events. (I might be speaking for myself personally there.) On a more serious note, this Double Hammock is $40 off its retail price, comes very highly rated and comes in four varying-levels-of-fun designs.
But while you're out on the hammock taking a siesta, someone has to vacuum. Leave that mess to the iRobot Roomba 652 Robotic Vacuum Cleaner, on sale for $249.99. This intelligent vacuum can pick up the house while you're out enjoying the sun and catching some zzz's. The Room 652 runs for around 60 minutes on a single charge, then retreats back to its docking cradle for a siesta of its own.
One last deal worth mulling over is the one happening for the Sony XB950B1 Extra Bass Wireless Headphones – available today for just under $100. No, they're not Beats, but that's probably a good thing. The Extra Bass series caters to low-end lovers, too but they try to preserve a natural EQ curve making it bass-heavy enough for EDM while still holding their own in rock and pop genres.
It's Amazon Prime Day 2017, the online shopping giant's annual mega sale, with exclusive deals for Amazon Prime members – and if you're not already signed up you can get a free trial today. Stick with TechRadar to find out how and when to grab all the best deals.