If you're on the hunt for the best iPad deals this week, our handy guide is here to clue you in with the lowest prices across the web. And, if that wasn't all we're also covering every single Apple tablet that's currently out there in the wild, so if you're still undecided on whether you should grab that new iPad Air 4 or go for that older iPad Pro deal, we've got you covered. To aid you in your quest to find the best iPad deals, we'll also be giving you a detailed specs rundown of each model as well as some unbiased information on what to expect, and more importantly, what you should pay when looking for an iPad deal.

Finding the best iPad deals
1. iPad 10.2 deals
2. iPad Pro deals
3. iPad Air deals
4. iPad Mini deals
All in all, it's a good time to be perusing too, especially since we've now got two brand new devices to play around with - the new iPad Air 4 and the new iPad 10.2. Two fine new choices, but perhaps even better news for iPad deals hunters is the fact we should now be seeing some great price cuts on older devices - iPad Pro deals especially.
That said, even on the newer devices we've already seen some cheeky little price cuts. The new 2020 iPad 10.2 has already been discounted down to as low as $299 recently, barely a few weeks after it's launch in the US. Of course, that's only a $30 discount overall, but considering this is brand new tech - that's an impressive deal.
Not only that, but the brand new iPad Air 4 has also seen its own price cuts at both B&H Photo and Amazon in previous weeks. So far, it's only been a $40 discount on the Green and Silver colors, but fingers crossed.... we should be seeing other colors going on sale very, very soon.
We've gathered all the best cheap iPad deals right here, comparing prices below for every model still widely available. You'll find the full range of iPad, Air, Mini and iPad Pro deals available just below. If you're after a smaller form factor, you can check out the best iPad Mini prices and sales going right now.
iPad deals
Apple's September event yielded big news in the iPad world. The 2020 flagship device offers up the same entry level pricing as its 2019 predecessor but boosts your processing power to become as much as 40% faster than previous models. That means you're getting plenty of value for money here, and we'd generally suggest those shopping on the cheaper end of the spectrum go for this model. That said, the 2019 version offers the same 10.2-inch display (but drops your processor down to an older A10 Fusion without the Neural Engine) and is likely to drop in price now that the 8th generation is ready.
The 2020 iPad price sits at $329 / £329 / AU$499 for 32GB of storage in a WiFi model, with 128GB setting you back $429 / £429 / AU$649. We've already seen iPad deals hitting the newest release as well, with a $299 sales price in the US sitting particularly well.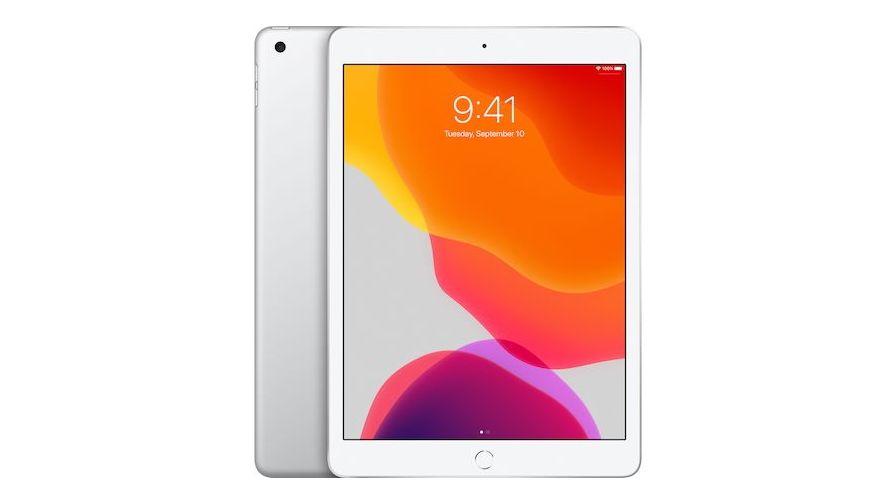 If you've been thinking of getting a cheap iPad for a while this is a great place to start. The 2019 iPad 10.2-inch model prices start at $329 / £349 for the 32GB model, but if you're looking for more space you're looking at $429 / £449 on the 128GB version. iPad sales usually place the price closer to $279 / $399 for these models respectively, though, so if you're shopping at the right time you could score a discount.
This is the base price for iPads right now, and this 2019 model offers up iPad OS, a larger display than seen in previous flagship models (10.2-inches), and compatibility with both the official Smart Keyboard Case and the first generation Apple Pencil. This is the most popular iPad going right now, for its sheer affordability mixed with the excellent range of features inside.
That said, the 32GB option is a little small considering increasing app sizes these days. If you're just after a cheap iPad for streaming, browsing the web and playing a few games this is absolutely the model you should go for. However, for working or anything that requires larger apps like games or Adobe programs you might want to take a look at either the 128GB version or the iPad Air or Pro.
iPad Pro deals
Two years after the iPad Pro received a makeover, the 2020 instalment has arrived with its own boost under the hood and a handful of new features. Apple has pumped its A12Z Bionic chip into this iPad, giving it turbo-powered processing speed, while also upping the storage options as well. That means a bigger, and more powerful tablet for sure, but if you've got your eye on those extra features, you might want to check out some older iPad Pro deals.
While support for a mouse or trackpad cursor is potentially the biggest draw for these iPad Pro deals, it's important to remember that this particular feature will also be rolled out to older models soon. If you're shopping with this function in mind, therefore, you may be able to save with some cheaper options.
The latest iPad sales are bringing this 2020 model closer to the 2018 in price, so if you see a similarity in storage specs and cost it's worth it to grab the latest release.
The 12.9-inch 2020 iPad Pro is the most expensive iPad on the market right now, and with good reason. There's plenty of power under the hood here, and a massive display to push that tech even further. If you're after the latest features and the full iPad Pro experience, Magic Keyboard and all, you can't go wrong with this model - if you're willing to spend the cash.
If those $1,000 price tags are looking a little steep, you could stand to save big money by opting for the slightly older 2018 model. With support for mice and cursors coming to the previous front-runners, the iPad Pro deals below can still bring big power to a more manageable price tag.
The 2018 iPad Pro marks the biggest change to the display since the original model. The edge to edge LCD screen has been achieved rounding its corners and using a liquid retina display similar to that found in the iPhone XR. Apple has managed to create an 11-inch display, while keeping the chassis-size of the previous 10.5-inch iPad Pro thanks to a dramatic reduction of the surrounding bezel. The 120Hz display now comes with Face ID for unlocking too. The iPad Pro now comes with a modern USB-C connection but no longer has a headphone port.
The A12X bionic chipset makes the 2018 iPad Pros incredibly fast and Apple's really aiming for the professional creatives here with a big emphasis on how well the new Photoshop for iPad Pro works. It will effortlessly handle hundreds of high-res Photoshop layers with no lag. Apple also claim the iPad Pro is faster than 92% of other portable PCs. So it won't surprise you to hear that the newest 11-inch iPad Pro has a high price to match the high spec with the entry level 64GB model's prices starting at $799 / £769 / AU$1129.
You may well be able to find the last generation for a little less nowadays, however. With the 2020 model fully on the shelves, cheap iPad Pro deals are looking healthier than ever on the older versions.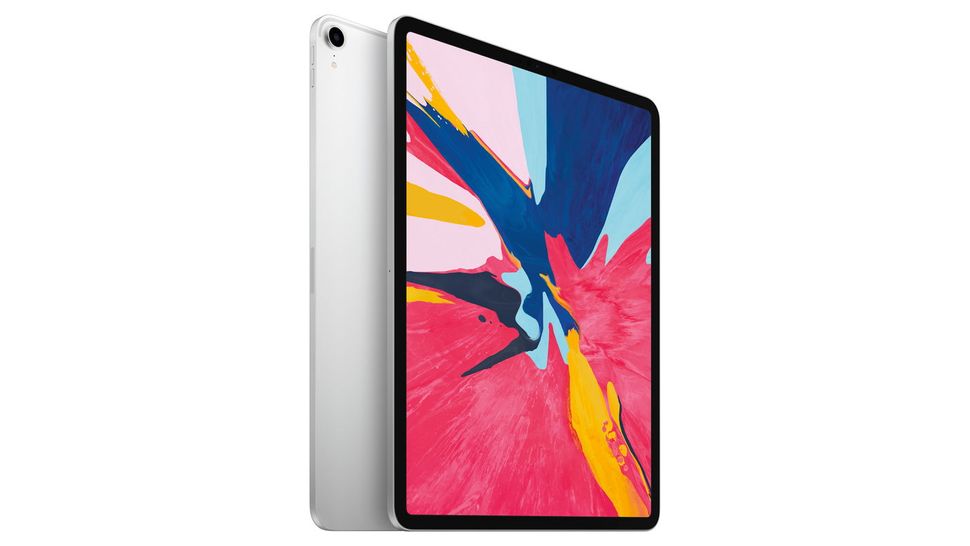 The 12.9-inch iPad Pro for 2018 enjoys the same new full-screen treatment as the new 11-inch version and looks spectacular too. The obliteration of the bezels of old, while keeping the screen-size at 12.9 inches actually means the new iPad Pro is smaller in the hand and lighter than previous version of this screen size. Internally, it comes rocking the same upgraded tech as the 11-inch model mentioned above - it's an absolute powerhouse for creatives.
A bigger screen makes it even better for seeing your work and the new USB-C connection makes it ideal to connect modern external displays. The new iPad Pros can even support 5K displays. It'll come as no surprise that the 2018 64GB 12.9-inch iPad Pro prices are far from cheap, starting at $999 / £969 / AU$1529.
Since the release of the 2020 version, however, the latest iPad sales are actually pitching this model considerably cheaper than its MSRP so it's worth checking out the latest prices to save some cash.
Are iPad Pro deals worth it?
Cheaper iPad Pro deals are starting to become more and more commonplace these days. That's all down to the release of the 2020 model, which does build on the 2018 version in many ways but doesn't offer that much of a power boost. That means you can still grab an incredible tablet for even less now that prices on these expensive devices are starting to come down.
Ultimately, the original 1st generation iPad Pro isn't worth its salt these days. With prices mirroring that of the 2018 model and specs just not keeping up, you're better off grabbing the later iPad Pro deals for the best value.
However, if you're choosing between the most recent 2020 model and the earlier 2018 tablets, you have every reason to select the cheaper and earlier devices. There's a similar level of power in here, the same form factor, and if you don't need any of the 2020-specific features, all of that makes 2018 iPad Pro deals well worth the cash.
iPad Air deals
The 2020 iPad Air is now available to pre-order ahead of the October 23 release date. That means we're close to release day now, and you can already get your orders in today. The new iPad Air 4 may serve your needs perfectly if you're looking for the power of a Pro and the price tag of an Air as Apple has muddied its line a little with this one - offering specs worthy of the Pro's price point with enhancements in screen and processing, while reducing the feature set slightly to keep the price cheap.
There's no FaceID here, and the screen only jumps up to 10.9-inch so you'll notice a few differences between the next-gen Air and the current iPad Pro deals on offer. However, you're paying substantially less for this (starting at $599 / £579 / AU$899), which makes it excellent value for money for anyone looking to get a bit more juice out of their tablet.
The new iPad Air is the first in the line we've seen since the iPad Air 2 in 2014 and given we had a thin 10.2-inch regular iPad released not so very long ago we thought we wouldn't see the name again. But this one has been worth the wait.
That's because it's been given a significant performance boost, that makes it closer to the (far more expensive) iPad Pros than the regular iPads. The new iPad Air (2019) includes high-end chipsets and processors and also supports Apple Pencil and the Smart Keyboard.
Prices for the new 2019 iPad Air start at $499 / £479 / AU$779 / AED 1999 for the standard 64GB version with prices shooting up for the larger 256GB or cellular versions. The pixel density on the retina display is very close to that found on the iPad Pro 11 and you're getting the same True Tone technology which will adjust the screen's brightness to the optimal levels for your environment.
iPad Mini deals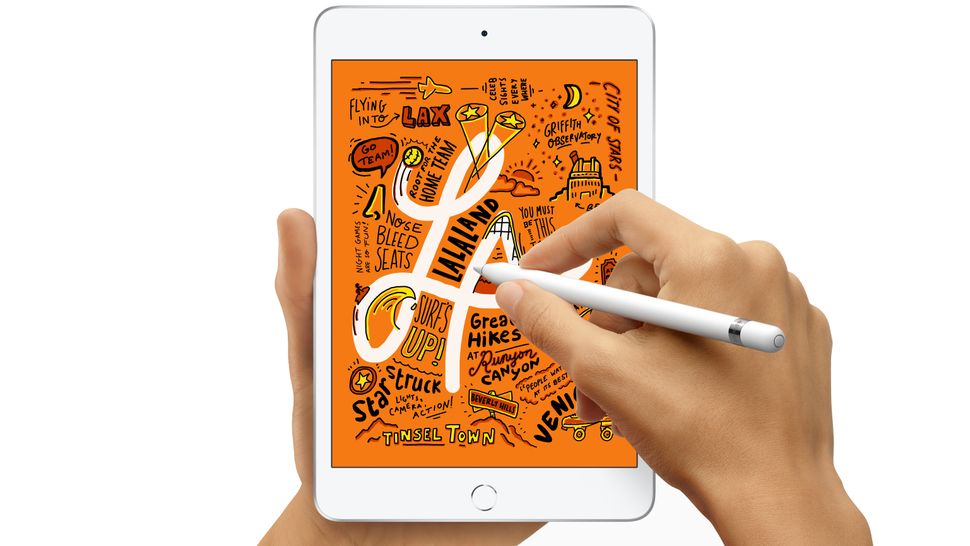 The 2015 iPad Mini 4 finally received a brand new update in 2019, simply called the iPad Mini.
While you'd be forgiven for thinking the design hasn't changed an awful lot over the years, you can spot the new version over older iterations via the improved spec. The stunning new retina screen has a 2048 x 1536 resolution, which is seriously intense for a 7.9-inch screen. The battery will keep you going for a superb 10 hours of web surfing and media playback. You're getting most up-to-date OS and brand new A12 Bionic Chip that even outstrips the most recent regular 9.7-inch iPad.
If the standard-sized iPads are a bit too big for you to handle casually or take up too much space in your bag, but you really want something bigger than your phone for long reads, browsing the net or watching video content, the latest iPad Mini is going to take some beating as one of the best devices you can get.
The prices are the main giveaway though and start off typically high, even more so than the nesest 9.7-inch standard iPad. The new iPad Mini (2019) has a starting price of $399 / £399 / AU$599 / AED 1599, however the latest iPad sales are seeing those figures tick down to $349 / £349 in some cases.
Where to find the best iPad deals
Still on the hunt for that perfect cheap iPad deal? Check out the retailers below for the latest price cuts, or head direct to Apple to scope out more features or take advantage of their trade-in scheme.
US:
UK:
Which iPad should I buy?
If you're looking for a cheap iPad, the 10.2-inch 2019 flagship model is likely your best bet. This everyday tablet comes with super fast tech under the hood, compatibility with a range of accessories to enhance the experience for work or play, as well as a competitive price tag that stands toe to toe with even the iPad Mini.
However, if you're going to be using your tablet for anything other than light everyday browsing, streaming and the odd game you might want to scale up to the Air. That's because the entry level 2019 iPad only offers 32GB of storage space, and for the price of the 128GB version you can easily score a compromise on 64GB and a more powerful Air model.
If you're after more storage space and a boost in spec, then - say if you're looking to play a few more games or run a couple of Adobe programs, the iPad Air is your best bet. iPad deals on this model are also a little more stable, with most retailers offering permanent sales prices.
If you're going heavy on creativity, gaming, media editing, or more multi-tasking oriented workflows, however, you'll want to put up the cash for the iPad Pro. While the 2020 model only offers a few minor improvements, iPad deals sometimes position it at the same price as the previous model. When this is the case it's worth grabbing the latest version, but otherwise you're not missing out if you save your cash with a cheap iPad Pro 2018 offer.
When are the best cheap iPad sales?
Cheap iPad sales typically hit when a new model is released, or in the months leading up to a big launch as retailers look to clear their inventory of older products. Keep an eye on the latest iPad news to pounce at the right time, but if you spot an offer in our price comparison charts that sits cheaper than the usual sales prices we've outlined above you're likely already getting a great deal.
Aside from Apple's own calendar, you'll also find plenty of cheap iPad deals around the holiday sales and Black Friday. These are hot products at that time of year, so if you're shopping in November or December and spot a good price, don't hesitate as someone else will likely snap up your new tablet first.
If you're a big fan of the Apple brand and operating system, we've got you covered for the latest cheap MacBook deals too.
Plus, if you're looking to splash out on your new tablet, why not take a look at the best cheap Apple Pencil prices or the latest Magic Keyboard deals going right now.