Microsoft Surface Pro 7: Two-Minute Review
We had hoped the Surface Pro 7 would have fixed all the issues that the Surface Pro 6 had when it was released. But its successor unfortunately does not do much to right the ship and establish itself as one of the best tablets. This was the perfect opportunity to get the product line back on course but this update ends up falling short where it matters.
That's not to say that there are no improvements here. The Surface Pro 7 comes with an increasingly important USB-C port as well as some updated components. But, there's not much else beyond that making this a hard device to recommend unless you want to stick with the Surface Pro line and have an outdated model. In fact, if you're willing to spend the extra cash, the newer release, Surface Pro 8, is the better machine.
As with the Surface Laptop 4, this shows that Microsoft can still make great portables when it makes the effort. It's just that the Microsoft Surface Pro 7 comes up short. If you're on a budget, however, you could potentially get it at a good price now that a newer model is available.
Microsoft Surface Pro 7: Price and Availability
Spec sheet
Here is the Surface Pro 7 configuration sent to TechRadar for review:
CPU: 1.1GHz Intel Core i5-1035G4 (quad-core, 6MB cache, up to 3.7GHz boost)
Graphics: Intel Iris Plus Graphics
RAM: 8GB DDR4x
Screen: 12.3-inch, 2,736 x 1,824 PixelSense display (Contrast ratio: 1,500:1, 100% sRGB color, 10-point multi-touch, 3:2 aspect ratio)
Storage: 256GB SSD
Ports: 1 x USB 3.0, 1 x USB-C 3.1, microSDXC card reader (UHS-I), headphone/mic jack
Connectivity: 802.11ax Wi-Fi 6 (2 x 2 MIMO), Bluetooth 5
Cameras: 8MP rear-facing, auto-focus camera (1080p HD); 5MP front-facing, 1080p HD camera
Weight: 1.7 pounds (771g)
Size: 11.5 x 7.9 x 0.33 inches (292 x 201 x 8.5mm; W x D x H)
The new Surface Pro 7 starts at $749 / £799 / AU$1,249 as with previous versions and comes without the Type Cover ($129, £149, AU$249) and Surface Pen ($99, £99, AU$139) included. That means this price is fairly par for the course.
That base configuration gets you an Intel Core i3 processor (CPU) 4GB of memory (RAM) and a 128GB solid-state drive (SSD), with the latter points upgradeable to as much as 16GB and 1TB capacity, respectively.
This pricing, again, is inherited from previous versions, but it's still not a great deal when you're spending upwards of 1,000 bucks or quid to get the full experience with the accessories that are still sold separately.
The Surface Pro 7 that we're reviewing here will cost you $1,199 in the US. Again, that's without the Surface Pen and Type Cover that Microsoft has included in our review sample. To get the full Surface Pro experience at this configuration, you'll be spending around $1,460 in the US.
That said, a similarly configured 12.9-inch iPad Pro – with 256GB of storage, the Smart Keyboard Folio, and second-generation Apple Pencil – originally cost around $1,480 in the US. Apple is just as guilty for selling accessories separately that are arguably central to the experience.
So it doesn't look like Microsoft is way out with its pricing, and you're getting a full mobile PC with Microsoft's tablet option, but it's nevertheless a bit egregious.
Microsoft Surface Pro 7: Design
Microsoft may have finally included a USB-C port, but absolutely nothing else has changed about the Surface Pro 7 design from last year's model. The device still measures 11.5 x 7.9 x 0.33 inches (292 x 201 x 8.5mm) and weighs 1.7 pounds (770g). The tablet also still comes in the same matte black and silver aluminum finishes.
The tablet's touchscreen still comes in at 12.3 inches on the diagonal with a 2,736 x 1,824 resolution (267 pixels per inch) and 3:2 aspect ratio. It's just as sharp, vibrant and responsive to touch as the previous generation, which was already quite impressive. But, again, this specification hasn't changed in years, and could use an update at least in features, such as HDR and enhanced color gamut coverage. Also, the bezels are awfully thick for a tablet of this price in 2019.
Now having issued practically the same tablet for two years, it's becoming clear that either Microsoft has reached its limits on the original Surface Pro design, which is unlikely, or the company is simply no longer interested in tweaking the Surface Pro any more – except for tinkering with the Pro X.
Instead, it feels like Microsoft is far more inspired by its upcoming dual-screen devices, which will likely herald the future of the company's hardware design – depending on how successful they are.
As for the most major Surface Pro 7 design change, we get USB-C at long last, but it's on the USB 3.1 standard and not Thunderbolt 3. With that, you get the versatility of this new connection without the raw throughput of the Thunderbolt 3 technology.
Apple and countless other competitors at similar price points have widely adopted Thunderbolt 3, which makes its absence in the Surface Pro 7 more glaring. While Apple didn't including it in the iPad Pro, it did with the similarly-priced 13-inch MacBook Pro, for example.
Now, Microsoft has improved the device's studio microphones for stronger accuracy when using Cortana with your voice, but that's such a minor improvement it's hardly worth mentioning.
In Microsoft's favor, however, the Type Cover keyboard now has deeper-feeling travel as well as a bouncier feel as our fingers leave the keys. This is an upgrade for sure, though will certainly be an adjustment for longtime Surface Pro users – at least for a few minutes. Meanwhile, the Type Cover's touchpad remains unchanged, and is just as smooth and responsive to the touch as ever.
We also appreciate the Alcantara fabric that makes a return with this Type Cover, which appears and feels to be more tightly woven than before. Hopefully this will make the fabric more stain resistant, as Microsoft claims.
All told, this is essentially the same Surface Pro you've known for years, only now it features a more versatile USB-C port in lieu of a DisplayPort connection. Why not drop the original USB-A as well for another USB-C? Who knows. There is a lot that could have been done to improve this product at the same price that simply wasn't done, so forgive us for being nonplussed by the Surface Pro 7 design and feel.
Microsoft Surface Pro 7: Performance
Benchmarks
Here's how the Surface Pro 7 performed in our suite of benchmark tests:
PCMark 8 Home: 3,312
Geekbench 4 (Single-Core): 5,904; (Multi-Core): 17,512
Cinebench CPU: 559; Graphics: 61 fps
PCMark 8 Battery Life: 3 hours and 12 minutes
TechRadar Battery Life Test: 6 hours and 2 minutes
The Surface Pro 7 was the first of its kind using one of Intel's 10-nanometer (nm) processors (CPUs) across all specifications, and the numbers certainly show that.
With that in mind, expect a device that's much faster at processing both everyday tasks and more commonplace ones, not to mention stronger graphics potential now with Intel Iris Plus graphics over an Intel UHD graphics processor (GPU).
The latter should contribute to stronger media streaming, especially at higher resolutions, as well as a slightly expanded gaming profile.
The Surface Pro 6 of 2018 employed a 14nm Intel Core CPU, which was fine for the job (and arguably still is), but this CPU has brought that transistor size down to 10nm, which means more transistors in the same overall CPU die space. Basically, with more transistors comes better performance, and it shows in the numbers.
For example, the Surface Pro 7 gets an impressive 25% boost in the Geekbench 4 multi-core test over the Surface Pro 6. Likewise, the Cinebench graphics test sees a 15% increase in performance in Pro 7 versus Pro 6, hitting the almighty 60 frames per second mark.
Could you expect to game on the Surface Pro 7? Sure, as Intel promises smooth 1080p gaming from its latest CPUs, but we certainly wouldn't buy this tablet for that purpose. You might be able to get Fortnite to a playable frame rate at 1080p, but why bother when you could grab a solid gaming laptop for the same price?
In short, this tablet is going to chew through all ordinary computing tasks, and serve as a fine portable multitasker to boot that can handle the odd gaming session over lunch. The additional graphics brunt should also serve digital artists well to boot. It's all in all a major bump forward in performance that power users will definitely see, but that the average user likely won't notice.
Battery life
Microsoft Surface Pro 7: Battery Life
However, when it comes to lasting power, we're not seeing the same levels of battery life exhibited by the previous generation Surface Pro and its 14nm Intel Core CPU. In our tests, the Surface Pro 7 fell more than two hours short of the 8 hours and 45 minutes that the 2018 Pro 6 achieved in our local battery rundown test.
Likewise, the Surface Pro 7 came up more than 45 minutes short of the PCMark 8 battery test, with the Pro 6 clocking in at a straight 4 hours.
You would normally expect battery life to increase when moving to supposedly more efficient processor architecture. However, Core i5 and i7 versions of Intel's CPUs made major boosts to graphical performance, which could come at the expense of battery life.
Hardware manufacturers and software makers – of which Microsoft is both – have had half a decade now to optimize their products around Intel's 14nm silicon. They've likely had a fraction of that time to prepare for and adapt to Intel's 10nm chips, and this could explain why the Surface Pro 7's battery life is worse than the previous model's.
Oddly enough, if it's peak battery life you're after, you may be better off picking up one of Microsoft's Surface Pro 6 models. That is, at least until the company improves the Surface Pro 7 battery life via firmware patches, which is entirely possible, and we'd argue quite likely.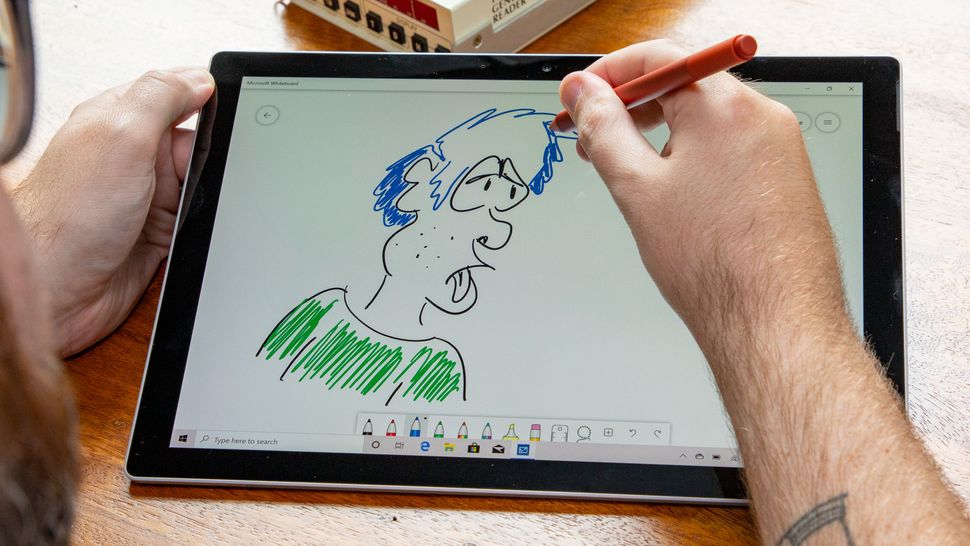 Microsoft Surface Pro 7: Software and Features
Like just about every Surface before it, the Surface Pro 7 isn't necessarily feature-rich or has many key pieces of software to discuss, which has its pros and cons. The major pro here is that there is practically no bloatware on this tablet at all, as it's issued directly from Microsoft.
Another pro is the Windows Hello facial recognition, which uses the tablet's infrared camera next to its webcam, and is as speedy and accurate as before. Once again, we can open the tablet from its Type Cover and it's already logged us into Windows 10. Talk about instant-on performance.
However, there is basically nothing else in the way of distinctive software and features. If it's on this tablet, you can get it on any other Windows 10 tablet. That includes the Your Phone feature, which allows you to sync up an Android phone with Windows to see and respond to text messages, edit calendar entries or even take calls.
Microsoft Surface Pro 7: Our Verdict
All things considered, the Microsoft Surface Pro 7 is one of the company's most powerful Surface tablets. However, that boost in power appears to come at a cost to battery life.
If you're willing to wait for those battery life improvements to come, and you don't necessarily need all day staying power, then by all means jump in on the most technologically advanced Surface ever. But, know that those technological gains aren't exactly massive, and come at the expense of other aspects of performance, specifically battery.
We honestly would have expected a bit more advancements from the seventh Surface Pro tablet. USB-C is nice, but for a device at this price should be Thunderbolt 3, and the display bezels are awfully thick for a tablet in 2019. It appears that Microsoft has saved all of this year's advancements for its Pro X, which is a shame for anyone looking to pay the same price. In short, the Surface Pro 7 isn't far enough of a leap over the Pro 6 for us to recommend it to either upgraders or folks just getting into Microsoft's tablet.
Buy it if...
You want a tablet with a keyboard
Like the rest of the Surface Pro family, the Pro 7 comes with the iconic detachable keyboard, made from the same comfortable Alcantara material. It's a definitively superior alternative to an on-screen keyboard.
You want to do digital art
Thanks to support for the Surface Pen, the Surface Pro 7 is a decent pick for digital artists. Its slightly older components mean that it's not so well-suited to more demanding tasks like video editing, but running software like Clip Studio Paint is a cinch.
Don't buy it if...
You need great battery life
Although it's not exactly terrible, the Pro 7's battery longevity has taken a hit from the previous model, likely due to the upgraded internal components. If you want a tablet with killer battery life, there are better options.
You want a new, sleek design
With its beefy (for 2022) bezels and largely unchanged design from previous models, the Pro 7 doesn't feel like a cutting-edge device. It's certainly well-built, but if you want a tablet that feels like a next-gen product, there are better options.
Also consider...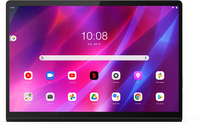 Lenovo Yoga Tab 13
A built-in stand lets the Yoga Tab 13 pull double duty as a competent tablet and also a second screen for a more powerful computer or laptop. A great battery and high-quality display make it an excellent choice of tablet.
Check out our Lenovo Yoga Tab 13 review.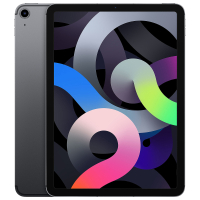 iPad Air (2022)
A sleek and versatile tablet that leverages Apple's new M1 silicon for excellent performance despite its ultralight design. It's not cheap, but the stylish design and powerful processor make it one of the best tablets on the market right now.
Check out our iPad Air (2022) review.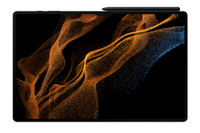 Samsung Galaxy Tab S8 Ultra
A seriously premium choice of tablet, the Galaxy Tab S8 Ultra offers top-notch performance and a huge, near bezel-less screen for one of the best tablet experiences you can get right now. The nifty Sasmung S Pen is also included as standard.
Check out our Samsung Galaxy Tab S8 Ultra review.
First reviewed November 2019
We pride ourselves on our independence and our rigorous review-testing process, offering up long-term attention to the products we review and making sure our reviews are updated and maintained - regardless of when a device was released, if you can still buy it, it's on our radar.