You'll be able to watch the latest Marvel film from the comfort of your own home – from February 1, Black Panther: Wakanda Forever will be able to be streamed on Disney Plus. The movie pays tribute to the late Chadwick Boseman who lead the as T'Challa, or the Black Panther, through previous movies in the MCU, while still giving all the action an audience can expect from a superhero flick. If you want to catch this touching yet action-packed film from the comfort of your own home, we've got all the information you need on how to watch Black Panther: Wakanda Forever once it lands on Disney Plus from 8pm NZDT.
How to watch Black Panther: Wakanda Forever
Release date: Wednesday, February 1, 2023
Time: 8pm NZDT
Streaming service: Disney Plus (opens in new tab)
Wakanda is in distress – seven years after the events of Black Panther, King T'Challa has fallen severely ill and Shuri's desperate attempts to recreate the heart-shaped herb, destroyed by Erik Killmonger during the first film, have so far been futile. In a final attempt to save her quickly fading brother, Shuri is able to replicate a herb that is close to the original but it is all too late – King T'Challa has died.
With the main events taking place a year after T'Challa's passing, Black Panther: Wakanda Forever finds the people of Wakanda defending their beloved country's source of vibranium from outside threats. But with pressure on Queen Ramonda to share the nation's vibranium with the rest of the world, Wakanda finds itself in a precarious position without the Black Panther. This pressure only grows when the mysterious Talokanil, led by the anti-hero Namor, appears to declare war against the Wakandans.
Letitia Wright, Angela Bassett, Lupita Nyong'o, Danai Gurira, Winston Duke and Martin Freeman all reprise their respective roles from the first film, with each playing a crucial part in paying tribute to Boseman's legacy. Joining the cast in his first appearance in the MCU is Mexican actor Tenoch Huerta, who you might know from Narcos: Mexico, as Namor. Dominique Thorne also takes on the role of Riri Williams, aka Ironheart, with Michaela Cole rounding out the cast as Aneka, combat instructor for the Dora Milaje.
If you're keen to stream Black Panther: Wakanda Forever in New Zealand, we've gathered all the information to help you prepare for the film's February 1 arrival on Disney Plus.
---
How to watch: Black Panther: Wakanda Forever in New Zealand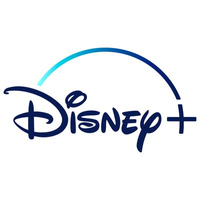 (opens in new tab)
From 8pm NZDT on February 1, you'll be able to watch Black Panther: Wakanda Forever directly on Disney Plus. Not only will you be able to enjoy this movie from the comfort of your couch, but you'll also be able to stream it in IMAX Enhanced which increases the aspect ratio of the film for a bigger picture during action-packed sequences.
There's only one type of subscription on Disney Plus, but this single subscription grants you access to all the content and features on the platform, including the whole collection of currently released MCU movies, films and shows from the Star Wars universe and much more. In New Zealand, the cost for the service is NZ$14.99 per month (opens in new tab), or you can save a little with a year-long subscription for NZ$149.99 (opens in new tab).
What is the cheapest plan for Disney Plus?
The monthly subscription for Disney Plus will set you back NZ$14.99 a month (that clocks up to NZ$179.88 a year). While this gives you the ability to opt out at any time, it will set you back nearly NZ$30 more than the annual subscription if you end up sticking around a full 12 months. If you can justify the once-a-year upfront expense, an annual subscription will only cost you NZ$149.99 and save you 17% off the total monthly cost. You can still cancel at any time if you've paid for a full year up front, and still be able to watch until your subscription runs out. So if you're looking for the cheapest plan for Disney Plus, the annual subscription is what you want.
Does Disney Plus have a free trial?
At this time, Disney Plus does not offer a free trial and to use the service and you'll need to sign up for either a monthly or annual subscription. If you want to trial the service out for the minimum cost, you can sign up for the monthly subscription and only be set back NZ$14.99 if you cancel before your next billing date. Of course, if you decide to continue using Disney Plus, you can stay on the monthly plan for NZ$14.99 p/m or upgrade to the annual subscription to save 17% across 12 months for NZ$149.99 p/a.
What else should I know about Disney Plus?
Not only will you be able to watch Black Panther: Wakanda Forever on Disney Plus when it arrives, but there's also a huge variety of similarly excellent content to be found on the service.
MCU fans can watch all currently available shows and movies directly on the platform, including shows such as She-Hulk: Attorney at Law and the upcoming Loki season 2. And if you're looking for other franchises, Disney Plus has a whole suite of them. Fans of Star Wars can keep up to date with the latest shows, including the upcoming 3rd season of The Mandalorian, 2022's Andor and the long-awaited Ahsoka set to drop sometime in 2023.
If you're looking for something a bit more educational, Disney Plus also has you covered with a large catalogue of National Geographic documentaries, while there's also a stack of child-friendly content from Disney Channel original movies to Pixar classics – including all the Disney favourites you know and love.
Disney also introduced Star back in 2021, effectively doubling the library of Disney Plus and offering more adult-oriented content produced by other Disney-owned studios, such as most of the new releases that debut to Hulu in the US (including 2022 smash-hit The Bear and upcoming Alien TV series). With this, shows like Grey's Anatomy and The Dropout plus a massive selection of movies became available to watch through Disney Plus.
You also won't need a smart TV to access Disney Plus. The streaming service is compatible across a number of devices, including apps on iOS and Android, as well as devices including Amazon Fire TV Stick, PS4 and PS5, Xbox Series X|S and Xbox One X|S consoles.