Windows 10 tendrá un panel especial para usuarios expertos
El nuevo Windows 10 tendrá un nuevo panel de herramientas para 'powerusers'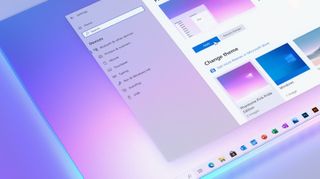 (Image credit: Microsoft)
La próxima actualización de Microsoft Windows 10 reunirá decenas de herramientas avanzadas bajo un mismo panel de control para facilitar el acceso a usuarios expertos.
Disponible ahora para los miembros del programa de acceso anticipado, la versión preliminar 21354 de Windows 10 elimina el actual menú de Herramientas Administrativas en favor de un nuevo panel de Herramientas de Windows, con mayor funcionalidad.
El nuevo menú contiene alrededor de 40 accesos directos a aplicaciones que antes se encontraban en el Menú Inicio. Estas aplicaciones incluyen PowerShell, la línea de comando, el editor del registro, el limpiador de espacio en disco y otras utilidades que probablemente sólo utilizarán los usuarios avanzados.
No está claro cuándo llegará el cambio a todos los usuarios de Windows 10. Siempre que no haya contratiempos en las pruebas, el menú de Herramientas de Windows se desplegará en los próximos meses.
Para usuarios expertos
El menú de Herramientas Administrativas es un clásico de Windows 10, un centro de aplicaciones para realizar el mantenimiento y la administración del sistema.
Su sucesor amplía esta premisa con la introducción de decenas de herramientas adicionales. El nuevo panel se situará dentro del Panel de Control y, como antes, se podrá acceder a ella escribiendo "control admintools" a través de la línea de comandos.
Según Microsoft, el cambio también servirá para despejar el menú de inicio de Windows 10: "las carpetas Accesorios de Windows, Herramientas Administrativas de Windows, Windows PowerShell y Sistema de Windows se han eliminado del menú de Inicio y ahora se puede acceder desde la Herramientas de Windows".
"Todas estas aplicaciones seguirán apareciendo a través de la búsqueda, se lanzarán a través de cualquier método, se podrán anclar a Inicio o a la barra de tareas", añaden. "Cualquier acceso directo personalizado en las rutas de las carpetas permanecerá intacto. Además, el Explorador de archivos se ha trasladado a su propio lugar en el menú Inicio como parte de este trabajo [de limpieza del interfaz]".
Aunque el usuario medio no tiene porque tocar muchas de las herramientas alojadas en el nuevo menú, los usuarios avanzados y los profesionales de TI agradecerán un centro de administración centralizado.
Are you a pro? Subscribe to our newsletter
Sign up to the TechRadar Pro newsletter to get all the top news, opinion, features and guidance your business needs to succeed!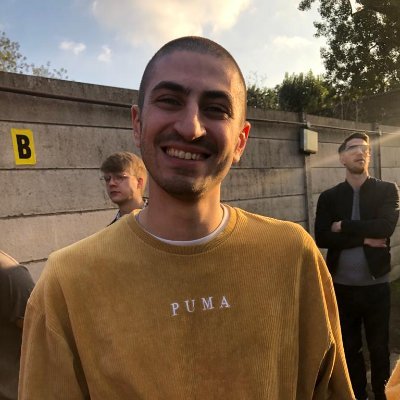 Joel Khalili is the News and Features Editor at TechRadar Pro, covering cybersecurity, data privacy, cloud, AI, blockchain, internet infrastructure, 5G, data storage and computing. He's responsible for curating our news content, as well as commissioning and producing features on the technologies that are transforming the way the world does business.