WhatsApp limitará el reenvío de mensajes para acabar con la desinformación
Pero qué pasará con las memes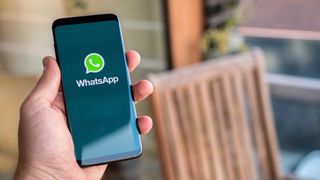 (Image credit: Shutterstock)
WhatsApp ha anunciado nuevas limitaciones para el reenvío de mensajes diseñadas para limitar la propagación rápida de desinformación sobre el coronavirus.
La nueva regla se aplica específicamente a mensajes que son frecuentemente reenviados — es decir, aquellos que se han reenviado más de cinco veces y están identificados con dos flechas.
No es la primera vez que WhatsApp impone limitaciones para controlar el flujo de la desinformación. En enero de 2019 impuso una norma en la que los mensajes sólo podrían reenviarse a cinco usuarios o grupos de forma simultánea. Sin embargo ahora ha decidido que no ha sido suficiente y es hora de apretar aún más las tuercas.
La última beta de WhatsApp ha revelado que la compañía está trabajando en una nueva herramienta que hará más sencillo comprobar la veracidad de cualquier mensajes que recibas. Un icono en forma de lupa te permitirá buscar el contenido de los mensajes en la web instantáneamente. De esta manera podrás ver cuál es la fuente y si es cierto o no lo que dice.
Apretando las tuercas
WhatsApp dice que elimina dos millones de cuentas al mes que intentan mandar información no solicitada en masa o con mensajes automáticos — la lacra conocida como spam.
La compañía también está trabajando con gobiernos y organizaciones no gubernamentales (como la Organización Mundial de la Salud) para difundir información que es correcta y útil. El mes pasado WhatsApp presentó centro virtual de información sobre el coronavirus con la OMS diseñado para ofrecer hechos reales sobre el virus en un solo sitio. El centro incluye consejos prácticos sobre cómo lavarse las manos y mantener la distancia con otras personas, así como pistas para evitar difundir información falsa en redes sociales — intentando que los usuarios se lo piensen dos veces antes de reenviar un mensaje.
La compañía hace hincapié en la importancia de comprobar que las historias del coronavirus sean veraces antes de compartirlas, sugiriendo que verifiques los hechos con las fuentes originales y cazadores de bulos. El consejo, que es bueno para cualquier cosa en la vida, es: "si no estás seguro de que algo es verdad, no lo reenvíes".
¿Qué pasará con los memes?
Todas estas limitaciones están muy bien. El único problema es que también podrían limitar la distribución de miles de memes y chistes que corren como la pólvora por WhatsApp.
Aunque WhatsApp en los Estados Unidos casi no se usa en comparación con Apple Messages o Facebook Messenger, el servicio de chat es la columna vertebral de las comunicaciones en muchos países de Latinoamérica y Europa. Y con la cuarentena del COVID-19, es aún más importante que antes.
En México, España o Argentina, grupos de chat hierven con desinformación, sí, pero también con buena información, opiniones sobre lo que está pasando y, sobre todo, chistes y memes que hacen algo más llevadero el confinamiento. Es una manera en que la gente puede aguantar el estrés — riéndose de la desgracia propia.
Dicho esto y pendientes de ver cómo opera la limitación a partir de hoy pero, es bueno que Whatsapp haya decidido cortar los reenvíos masivos por lo sano. Este paso puede incrementar la calidad de la comunicación al hacer pensar a la gente antes de apretar el gatillo y hacer que el reenvío sea una acción consciente en vez de algo automático.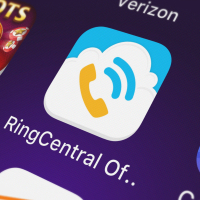 Get daily insight, inspiration and deals in your inbox
Get the hottest deals available in your inbox plus news, reviews, opinion, analysis and more from the TechRadar team.