If you're looking for a cheap laptop or a mammoth saving on a premium portable computer, you've come to the right place. We've scoured the web for savings – from the usual suspects to the niche deal sites – and rounded up all the genuine and worthwhile specials in one neat place. We've covered everything from budget browsing machines to high-performance powerhouses, so you'll no doubt find something to match your needs.
Up the top, we've highlighted a selection of the latest deals that we've sniffed out, so you can reap the rewards of having your finger on the pulse. Below that we've covered some of the more popular laptops that often come up on special, and then included a quick list of the best prices on TechRadar's pick of the latest best laptops.
If you're from the US or the UK, check out our selections of the top laptop deals in the US or in the UK.
Best laptop deals this week
Dell Inspiron 13 5000 2-in-1 i5/ 4GB / 256GB | usually $999 now $849.15
Need a 2-in-1 laptop that won't burn a hole in your pocket? This 13-inch Dell Inspiron convertible has the latest Intel Core i5 CPU and enough system memory to keep you on top of everything you need. And while it's already discounted on Dell's site, you can score an additional 15% off by using the checkout code NOT2LATE and snag it for under $850.View Deal
Lenovo Legion Y530 i7 / 16GB / 128GB + 1TB / GTX 1050 | usually $2,099 now $1,579
If you're after a gaming laptop with enough grunt to run most games smoothly, this is not a bad budget option, especially since it comes with 25% shaved off its usual RRP. For a device with the latest generation specs from Nvidia and Intel, this 15-incher will purr through your adventures. View Deal
Lenovo ThinkPad E580 i5/ 8GB / 256GB | usually $1,749 now $1,049
This 15-inch laptop has plenty of power for work or for regular use at home, and then some. Plus it comes with a discount of $700 (40%), making it a pretty good bargain for a business-ready laptop with a sleek, traditional design and a good spec sheet.View Deal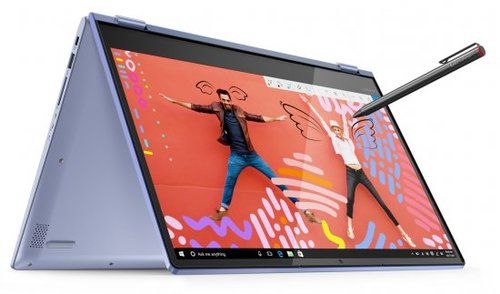 Lenovo Yoga 530 2-in-1 i5 / 8GB / 512GB | usually $1,799 now $1,399
This stylish convertible not only boasts a good CPU, but also plenty of on-board storage and Nvidia MX130 graphics, in case you'd like to indulge in some gaming. It also ships with Lenovo's Active Pen, and all with 22% off right now. That's a $400 saving.View Deal
Dell Inspiron 15 7000 i7 / 8GB / 512GB | usually $1,999 now $1,399
Dell has reduced the thickness of the borders on this 15-inch laptop to give you more screen real estate, and with plenty of power under the hood, this machine is capable of a lot. It also currently comes with a 30% discount from the manufacturer, saving you $600 on the purchase.View Deal
Dell Inspiron 13 7000 i7 / 16GB / 512GB | usually $2,299 now $1,609
If you aren't to keen on a 15-inch laptop but would prefer something a bit smaller, the 13-inch Inspiron version is also discounted by 30%. This configuration, however, not only comes with the latest i7 CPU and a whole load of system memory, there's also plenty of solid-state storage as well.View Deal
Microsoft Surface Pro (5th gen) i5 / 8GB / 256GB | usually $1,699 now $1,199.20
The tablet that can replace your laptop is already discounted by $200 on Microsoft's eBay store, but you can score an additional 20% off on the listed price by using the checkout code PMICRO20 by December 16 and saving a total of $499 on this excellent device.View Deal
Microsoft Surface Laptop i7 / 16GB / 512GB (Graphite Gold) | usually $3,200 now $1,839.20
It's a great laptop, but the top-specced option is usually rather expensive. However, if you want to snag the configuration that gives you everything you want, then head to eBay and use the code PMICRO20 at checkout by December 16 and save a whopping $1,360 on this beautiful machine.View Deal
Microsoft Surface Laptop i5 / 8GB / 256GB | usually $1,999 now $1,199.20
If you don't need top-of-the-line specs on your machine but would still like an affordable Microsoft Surface Laptop, then you can get an i5 CPU model with 8GB of RAM and 256GB SSD for $800 off on eBay by using the code PMICRO20 at checkout. This configuration is available in Burgundy and Platinum, with the offer ending December 16.View Deal


We'll keep on updating the list of deals as and when we find them. Below, you'll find up to date prices on TechRadar's favourite laptop, so keep an eye out for those savings.
The best deals on our favourite laptops
Over the years we've reviewed plenty of laptops and, as a result, we've seen what to avoid and what to jump on when there's savings to be had. We'll keep track of the prices of some of the best we've seen so that you can snatch up a bargain when they do show up. Check out the prices below and see if anything has dropped enough to tickle your fancy.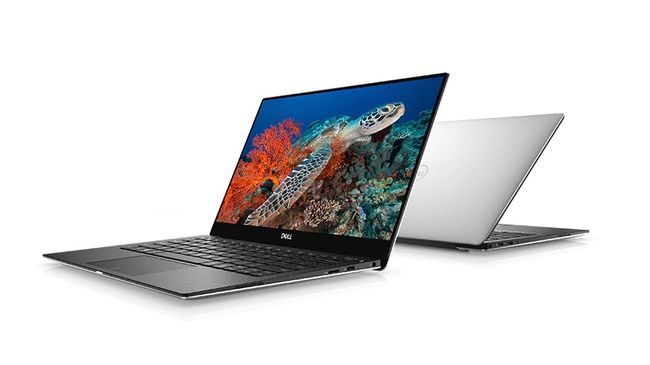 1. Dell XPS 13
Dell's latest Ultrabook is simply the best laptop in the world
CPU: 8th generation Intel Core i5 – i7 | Graphics: Intel HD Graphics 620 | RAM: 8GB-16GB | Screen: 13.3-inch FHD (1,920 x 1,080) - 4K (3,840 x 2,160) | Storage: 256GB - 1TB SSD
Gorgeous new design
Faster than ever
Centred IR webcam
Steeper starting price
Saying that we're very happy with Dell's XPS 13 is a huge understatement. The slim profile, revolutionary design and small frame bely its powerful performance and gorgeous 13-inch screen. Typically you'd have to weigh up portability and performance, but the XPS 13 has managed to strike a fine balance between the two. With Intel's latest Kaby Lake processors plus lighting, quick storage and memory, the XPS 13's starting price is certainly an impressive one. We're so chuffed with it that it's still one of our favourite Ultrabook, and has taken the top spot as the best Windows laptop and the best overall laptop.
Read the full review: Dell XPS 13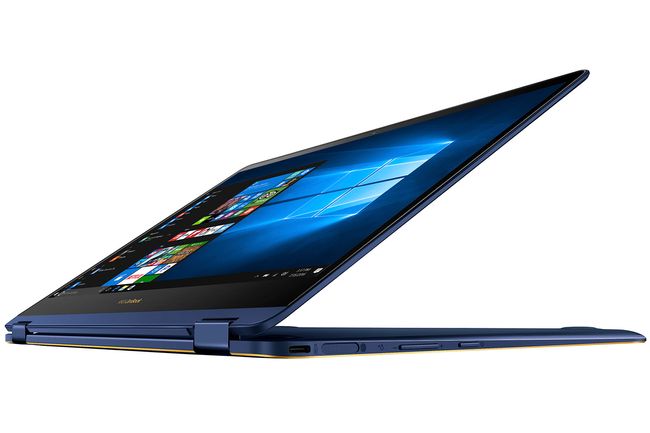 2. Asus ZenBook Flip S UX370
An incredible 2-in-1 that hits the right spot
CPU: Intel Core i7-8550U | Graphics: Intel UHD Graphics 620 | RAM: 16GB | Screen: 13.3-inch Full HD touchscreen | Storage: 512GB PCle SSD
Powerful innards
Super light and thin
Comes at a price
Fingerprint magnet
Asus has nailed it with the overhauled ZenBook Flip S 2-in-1. Adding top of the line processing power, plenty of memory and a speedy PCle solid state drive available in some of the models, this laptop shows off a beautiful new design to perfection, giving you the ability to use it as a laptop or a tablet. While it costs a pretty penny as compared to some of the competition out there, it would be our top recommendation if money isn't a factor.
Read the full review: Asus ZenBook Flip S UX370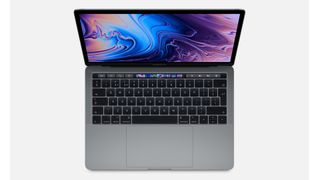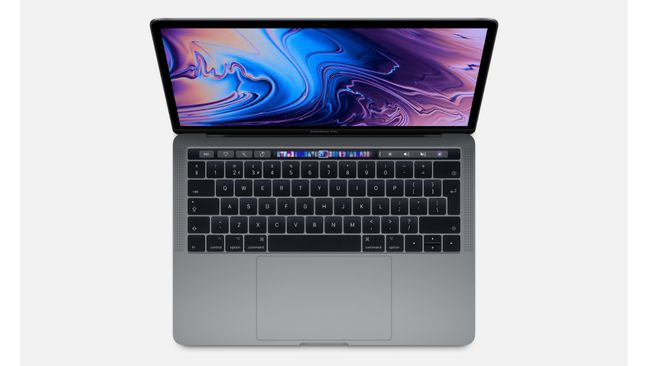 3. Apple MacBook Pro with Touch Bar 13-inch 2018
CPU: Quad-core Intel Core i3 – i7 | Graphics: Intel Iris Plus Graphics 655 | RAM: 8GB – 16GB | Screen: 13.3-inch 2,560 x 1,600 IPS | Storage: 128GB - 2TB PCle 3.0 SSD
Superfast performance
The best MacBook Pro yet
Expensive
Not a huge generational upgrade
While this may not be a great leap from the previous generation of MacBook Pros with Touch Bar, the 2018 model is definitely the best Apple has produced to date. The Cupertino firm has ramped up performance for the 13-inch MacBook Pro 2018, more so than the bigger 15-inch model as well. A thin OLED display at the top end of the keyboard can be customised to for various functions, and also offer Touch ID for secure logins. And although it retains Apple's signature design, it doesn't come cheap, but you can argue with the choice if you're a diehard Apple fan.
Read the full review: Apple MacBook Pro with Touch Bar 13-inch (2018)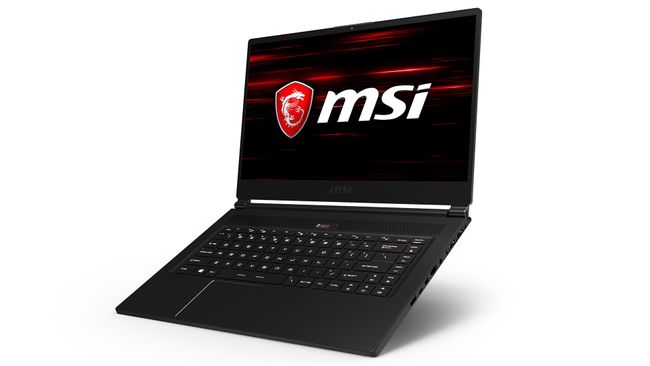 4. MSI GS65 Stealth
Get your game on with the best
CPU: Intel Core i7 | Graphics: Nvidia GeForce GTX 1070 (8GB GDDR5X VRAM, Max-Q) | RAM: 16GB | Screen: 15.6-inch FHD (1,920 x 1,080) anti-glare, wide-view 144Hz panel | Storage: 512GB M.2 SSD
Beautifully designed
Excellent performer
Undercarriage heats up quickly
Our earlier choice of gaming laptop, the Asus ROG Zephyrus GX501 has been knocked off its perch by MSI's GS65 Stealth. With cutting edge components, including an 8th-gen Intel Core i7-8750H processor and an Nvidia GeForce GTX 1070 GPU, it makes the top spot in gaming laptops. It's also cheaper than the ROG Zephyrus GX501. And it doesn't look like a hunky gaming laptop either; with subtle design tweaks, the GS65 Stealth can pass off as a work or study laptop without anyone being none the wiser.
Read the full review: MSI GS65 Stealth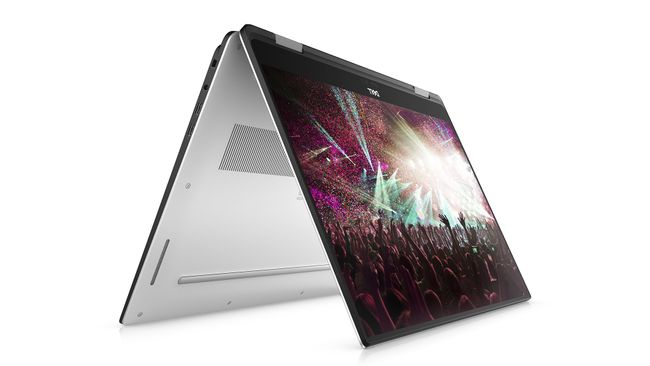 5. Dell XPS 15 2-in-1
The marriage of luxury and power
CPU: Intel Core i5 - i7 | Graphics: Radeon RX Vega M GL graphics with 4GB HMB2 graphics memory | RAM: 8GB | Storage: 512GB PCle SSD
Impressive power
Sleek, ultra-thin design
Admittedly expensive
Dell's XPS 15 laptops were already some of the best you could buy, but this beautifully redesigned 15-inch 2-in-1 competes with the Dell XPS 13 in every respect, with the convenience of becoming a tablet when needed. It's one of the most aesthetically pleasing devices in its category and also boast plenty of power. Under the hood is a new Intel Kaby Lake G-series processor featuring 'discreet-class' Radeon graphics – meaning with the power comes a bit more noise.
Read the full review: Dell XPS 15 2-in-1
If you're after some more further info on the best laptops, check out some of our other dedicated articles:
Watch the video below for the top 7 things to consider when buying a laptop.