Las páginas web que se comen a Netflix y Amazon
Sorprendentemente, no están en los puestos de cabeza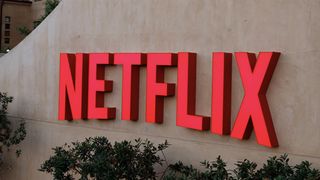 (Image credit: Netflix)
Según una nueva investigación de tráfico, sitios web porno son los más populares del planeta con una diferencia aplastante, atrayendo más visitantes que las páginas que se suponían eran las reinas — como Netflix, Amazon o Reddit.
El análisis de datos de hosting de la compañía Fasthosts coloca a Xvideos y Pornhub a la cabeza las páginas web para adultos, con una increíble media de 3,14 y 2,85 trillones de visitantes respectivamente.
Los dos gigantes pornográficos superan a Amazon con 2,29 trillones, Netflix con 2.21 trillones y Reddit con 1.34 trillones, algo que claramente muestra la apabullante escala de la industria pornográfica moderna.
Números obscenos
Según Fasthosts, los diez sitios web más visitados son páginas de búsqueda y social media. Google es la página más popular del mundo con un amplio margen, atrayendo 78,55 trillones de visitantes al mes — más del doble que el siguiente de la lista.
YouTube — otra propiedad de Google — está en esa segunda posición con 29,27 trillones de visitantes al mes, seguida de Facebook por 23,50 trillones. Pero nadie podría haber imaginado que la pornografía estuviera en una posición tan alta de la clasificación por encima de páginas como Netflix o Amazon.
"Aunque nuestra necesidad de adquirir conocimiento, conectar con otros o compartir información es el motivador común para nuestro uso de internet, hay otras razones por las que nos mantenemos online", afirma Fasthosts en su informe. "Parece que la gente pasa de Netflix para meterse directamente a relajarse".
El informe de la compañía se centró en el tráfico desde octubre de 2019 a marzo de 2020, pero existen evidencia de que el tráfico de los sitios web para adultos se ha disparado en meses recientes. Es decir: los números serían mucho más altos que los que apunta Fasthosts en estos momentos.
Según el blog PornHub Insights, el tráfico a sus páginas se incrementó de forma dramática a partir de mediados de marzo, coincidiendo con la introducción de las medidas de confinamiento a escala planetaria por la pandemia del coronavirus.
En el punto más alto del 25 de marzo, el tráfico de PornHub fue un 23.1% más alto que su tráfico habitual, para después mantenerse de un 10 a un 20% sobre la media del año pasado hasta el mes de mayo, que es cuando tienen su último dato publicado.
En teoría, esto significa que PornHub podría haber saltado de la décima posición del ranking de Fasthosts a la novena durante el confinamiento, mientras que Xvideos podría haber alcanzado la séptima posición — siempre y cuando las otras páginas web no hayan sufrido un incremento de tráfico similar.
Are you a pro? Subscribe to our newsletter
Sign up to the TechRadar Pro newsletter to get all the top news, opinion, features and guidance your business needs to succeed!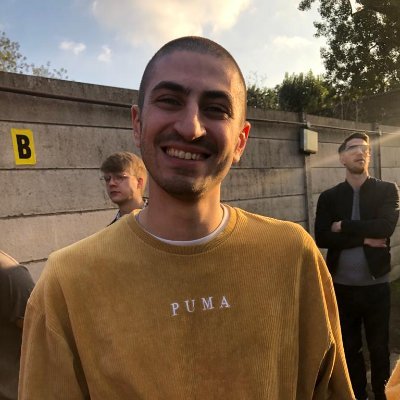 Joel Khalili is the News and Features Editor at TechRadar Pro, covering cybersecurity, data privacy, cloud, AI, blockchain, internet infrastructure, 5G, data storage and computing. He's responsible for curating our news content, as well as commissioning and producing features on the technologies that are transforming the way the world does business.