La nueva actualización de Windows 10 soluciona el problema más irritante del copiar-y-pegar
Eliminará el formato raro de los textos en el portapapeles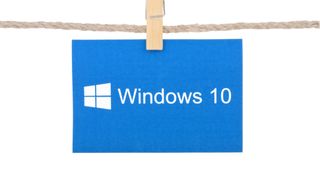 (Image credit: Shutterstock / tanuha2001)
Una nueva actualización para Windows 10 solucionará un antiguo e irritante problema con una de las funciones fundamentales del sistema operativo: copiar y pegar.
Al copiar contenido de texto, especialmente de una página web, el formato se rompe al pegar, requiriendo un trabajo adicional para eliminar tipografías y estilos en el documento de destino.
Pero, como apunta Windows Latest, una próxima actualización de Windows 10 introducirá una nueva opción en el menú del portapapeles (Win + V) para evitar ese problema, permitiendo a los usuarios "pegar como texto plano" y anulando cualquier formato no deseado de golpe.
También sabemos que Microsoft está trabajando en un panel completamente nuevo para el portapales que hará más sencilla la inserción de GIFs y emoji en aplicaciones de chat. En lugar de buscar contenido multimedia en el navegador, los usuarios podrán agilizar el proceso buscando lo que quieran en una función de búsqueda integrada en el clipboard.
Estas funciones aún están en desarrollo, pero deberían llegar a todos los usuarios de Windows 10 como parte de una versión pública en un futuro próximo.
El portapapeles de Windows 10 se renueva
Aunque todos los usuarios están familiarizados con los atajos de teclado Ctrl + C y Ctrl + V — que permiten copiar el material resaltado de una fuente y pegarlo en otra ubicación — son muchos menos los que conocen el combo Win + V.
Este atajo de teclado abre el menú del portapapeles de Windows que mantiene un historial del material que el usuario ha copiado. Desde este menú, los usuarios también pueden guardar elementos específicos en el mismo portapapeles para facilitar múltiples usos.
La compañía de Redmond ha estado mejorando este panel de forma paulatina, con una serie de pequeñas optimizaciones extremadamente útiles.
En agosto, Microsoft anunció una actualización del panel del portapapeles diseñada para facilitar a los usuarios el corta-pega de contenido multimedia en mensajes, documentos y correos electrónicos.
Posteriormente, la multinacional anunció mejoras en la utilidad Cloud Clipboard, que permite que los usuarios copien y peguen elementos en varios dispositivos Windows y Android. En lugar de sincronizar el contenido del portapapeles sólo en dispositivos de Windows 10, los usuarios del teclado Microsoft SwiftKey para Android, también pueden aprovechar esa útil herramienta.
El navegador web insignia de la compañía, Edge, también tiene ahora nueva función de formato de los URL. Ésta permite especificar si una URL copiada de la barra de direcciones se pega como un enlace o como texto plano.
Aunque la función de copiar y pegar puede parecer insignificante a primera vista, desempeña un papel fundamental en la experiencia diario de los usuarios. Microsoft parece dispuesta a exprimir y pulir el copy-paste para que nuestras vidas sean mucho más fáciles.
Are you a pro? Subscribe to our newsletter
Sign up to the TechRadar Pro newsletter to get all the top news, opinion, features and guidance your business needs to succeed!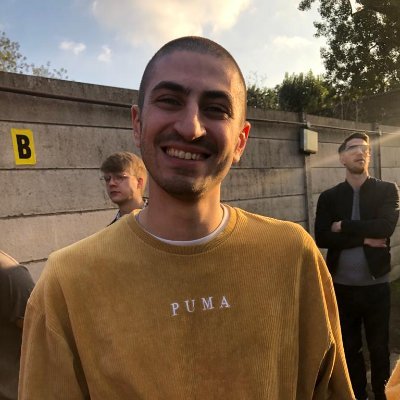 Joel Khalili is the News and Features Editor at TechRadar Pro, covering cybersecurity, data privacy, cloud, AI, blockchain, internet infrastructure, 5G, data storage and computing. He's responsible for curating our news content, as well as commissioning and producing features on the technologies that are transforming the way the world does business.