IFA 2022 takes place in Berlin, Germany, and hosts some of the biggest names in the tech industry.
The show runs between September 2 to 6, but we've been in Berlin for the whole week to bring you the latest news, reviews and analysis from IFA 2022.
For those who don't know, IFA is the biggest tech event in Europe, and there's been big announcements from huge companies such as LG and Samsung, as well as showings from Lenovo, Huawei and more.
We've also now given out our IFA 2022 awards, highlighting the very best technology we've seen at the event.
What is IFA?
IFA 2022: what you need to know
What is IFA? Europe's biggest technology showcase, held in September every year in Berlin, and attended by most of the major players in the industry.
When is IFA 2022? This year's event will run from September 2-6, and will be the first fully in-person IFA since 2019.
Which brands will be there? Most of the key tech companies including LG and Samsung will be there, as well as Huawei, Lenovo and Asus. It seems like Sony won't be appearing, however, and Apple never attends IFA, preferring to host its own events.
IFA 2022 awards
TechRadar's best of IFA 2022 awards
During our time at IFA 2022, we've seen some brilliant tech that gives us a glimpse of what the future holds.
Our experts have got together for the TechRadar IFA 2022 awards, which highlights the very best technology that we've seen at the huge tech event.
IFA 2022 on the ground
IFA 2022 news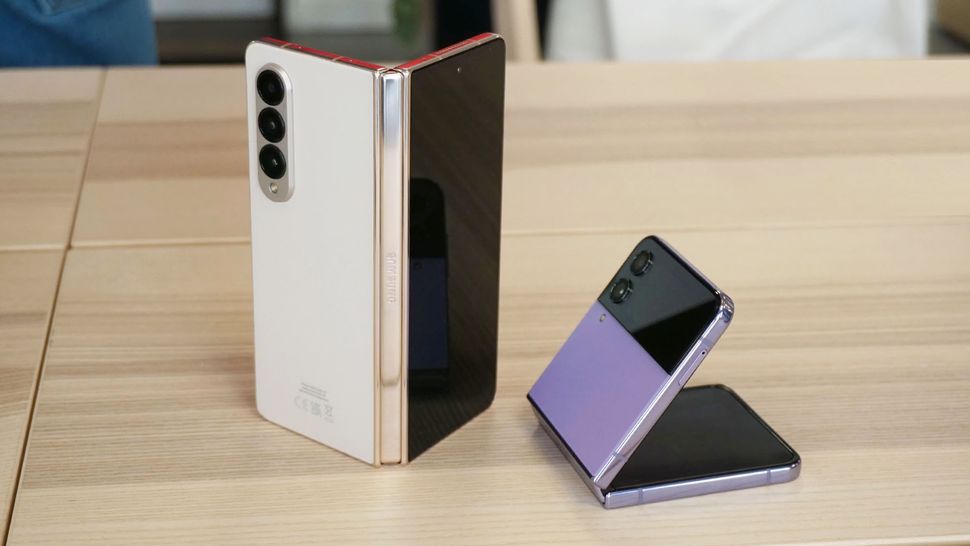 These are the secrets of the Samsung Galaxy Fold, and the future of that crease
Foldable devices, which are now in consumers' hands and even on display here at IFA 2022 in laptops from Lenovo and Asus, might be enjoying their breakout year. If so, we probably have Samsung to thank for it, which has done the lion's share of work to make folding phones and flexible screens mainstream.
So we spoke to Dr. Won-Joon Choi, Executive Vice President, Head of Flagship Product R&D Team & Technology Strategy Team at Mobile eXperience Business, Samsung Electronics to find out more about Samsung's vision of a foldable future.
Sustainability is at the heart of appliance innovation for this progressive brand
Arçelik is the leading global household appliance manufacturer and parent company of 12 brands, including Beko and Grundig, and we attended the keynote of its CEO. At the keynote, we were told how important sustainability is to all its brands.
These days, the environmental impact of the tech we use - and the cost implications running those gadgets could have on our bills - is incredibly important, so it's great to see such a big player take this so seriously.
This retro-inspired coffee maker would be perfect for students
Swan is an iconic British brand dating back to the 1920s, and at IFA 2022 we got to check out its new Swan Retro Pump Espresso Coffee Machine, which combines a stunning classic design with high-end features for a brilliant cup of coffee.
Students going to university would certainly appreciate such an eye-catching device that can keep them - and their housemates - topped up with caffeine.
Epson's striking new projector is bright enough to light up your living room
Epson is at IFA 2022 showing off its latest stuff, including a new 3LCD ultra short throw (UST) projector that appears to be a major upgrade over the company's previous UST model.
Epson's new UST can beam an 80-inch diagonal image when placed just 2.3 cm away from a wall or screen, and it has a maximum image size of 150 inches. It's also incredibly bright.
DTS Play-Fi: now turbo-charged for 7.1.4 surround sound
All this talk about Dolby Atmos at IFA 2022 can mean that Dolby's big rival, DTS, can feel a bit overlooked, but we checked out DTS's new and improved Play-Fi wireless audio streaming service, which supports high resolution audio and up to 7.1.4 speaker configurations for immersive cinema audio without the need for wires.
Our US Home Entertainment Senior Editor, Al Griffin, got a chance to hear it in action, and he was suitably impressed.
Lenovo's gaming and curved monitors are set to be some of the best in class
Lenovo was out in force at IFA 2022, showcasing a load of exciting new computing devices, including the Legion Y32p-30 gaming monitor and the curved ThinkVision T34w-30 monitor.
Both monitors had some impressive specs, and we got to see them in action. We'll be giving them both a full review soon.
Lenovo is double-dipping in gaming and creative markets with the ThinkBook 16p Gen 3
Lenovo showed off plenty of upcoming new tech wares during its Tech Life | IFA event including its next gaming laptop, the ThinkBook 16p Gen 3. This laptop boasts some powerful specs, as it's meant to handle both gaming and creative projects.
You can configure it to come with up to an AMD Ryzen 9 CPU, 32GB LPDDR5 memory, 2TB PCIe Gen 4 SSD, and Nvidia GeForce RTX 3060 GPU. You can also upgrade the 16-inch 2.5K IPS base screen to one with a 165Hz refresh rate, 500nits, 100% sRGB, and HDR400.
Lenovo ThinkPad X1 Fold is a tablet with the power of an Ultrabook
Of all the new devices Lenovo showed off at IFA 2022, our favorite has to be the Lenovo ThinkPad X1 Fold, which is essentially a giant 16.3-inch tablet that can be folded in half and turned into a laptop-like device.
Foldable technology has been a big theme at this year's event, and products like this hint at what the future holds for our gadgets.
Lenovo Glasses T1 seems to be beating Apple to the AR glasses market
During the Lenovo Tech Life | IFA event, the company introduced tons of new and upcoming products that are either launching in late 2022 or in 2023. One of the more intriguing pieces of tech shown was the Lenovo Glasses T1, which is Lenovo's answer to Apple's long-rumored Apple Glasses.
These glasses use AR technology in order to create another display before your eyes. The display isn't just some fuzzy and faded screen either, as it has a resolution of 1920 X 1080 per eye and uses Micro OLED with a framerate of 60Hz.
There's a new robot vacuum in town - and it's set to raise standards
A new robot vacuum cleaner has been announced at IFA 2022 which promises to set a new standard for hands-free, smart home vacuuming and mopping.
The Dreame L10 Ultra will vacuum with a powerful 5,300Pa suction and bristleless rubber brush to remove dust, hair, and other debris from floors throughout the home. Floors are then scrubbed with dual 180RPM high-speed rotating mops that are automatically raised when encountering carpet.
At $1,205 (around £1,000, AU$1,800), this is an extremely expensive way to keep your home clean, however.
Jabra's Elite 5 earbuds bring premium ANC and a 6-mic call array for under $150
The Jabra Elite 5 earbuds have broken cover at IFA 2022, promising plenty of features and a sleek design for a very tempting sub-$150 price.
They also feature what Jabra bills as Hybrid Active Noise Cancellation (ANC) that's powered by the Qualcomm QCC3050 Bluetooth chipset. It uses microphones in the ear to help eliminate external noises when you're on a call.
Philips' Fidelio FB1 Dolby Atmos soundbar is ready for the spotlight
At IFA 2022, Philips has been positively spoiling us with great product launches, and the EISA award-winning Fidelio FB1 certainly got our attention due to a stunning design and impressive 7.1.2 Dolby Atmos support.
Those two side-mounted speakers allow for an impressive surround-sound experience, while the up-firing speakers will help make sounds seem like they are coming from above, for truly immersive experiences. We can't wait to try them out properly soon.
A trio of cheap phones from Nokia have landed, with eco-friendly credentials
Iconic phone maker Nokia has revealed three affordable smartphones at IFA 2022. The Nokia X30 5G comes with a 6.43-inch FHD+ AMOLED screen, a 90Hz refresh rate, a max brightness of 450 nits, a Snapdragon 695 chipset, 5G support, 6GB or 8GB of RAM, and 128GB or 256GB of storage.
That's not bad specs, and Nokia claims that it's the most eco-friendly phone the company has ever made, with a 100% recycled frame and camera bump, along with a 65% recycled plastic back. It'll cost £399 (around $465 / AU$675) when it launches in late September.
There's also the Nokia G60 5G and Nokia C31 handsets, along with an affordable tablet as well!
Matter is getting a big push – with products ready to change your smart home life
Matter is a new smart home connectivity standard supported by all the major players – Apple, Samsung, Amazon, and Google – and aims to ease connectivity and interoperability woes across disparate devices.
So you shouldn't have to worry about if your new smart bulb will work with your Amazon Echo, for example. In the future, those kind of compatibility worries could be a thing of the past, and that's great news for the smart home.
Ring wants some space in your apartment – will you buzz it in?
Video doorbell company Ring wants to drag apartment building intercoms and buzzers into the 21st century with its new remote-control-capable Ring Intercom.
The new DIY system connects to standard apartment intercom systems via a wire and the Ring app over Wi-Fi, adding features like remote alerts and the ability to buzz someone into your apartment from almost anywhere in the world.
Audio-Technica's new cheap record player with Bluetooth is a modern vinyl dream
Japanese audio specialist Audio-Technica has shown the vinyl doesn't have to be an exclusive hobby for audiophiles with loads of cash, as it's show off two new affordable turntables that both feature Bluetooth connectivity.
So, not only can you hook them up to speakers or hi-fi separates, but you can also stream directly to wireless Bluetooth devices such as speakers and headphones, all while keeping audio quality high.
Bang & Olufsen Beosound Theatre is 'an entire cinema in one beautiful soundbar'
Bang & Olufsen makes some of the most beautiful hi-fi and audio-visual products in existence, and it's announced the stunning Beosound Theatre at IFA 2022, which it claims is "an innovative and meticulously crafted high-end soundbar" which will bring immersive cinema audio to your home.
It's certainly a big promise.
LG's new OLED TV is also a curved gaming monitor… but you control the curve
LG has announced its next OLED TV, the LG Flex, which is designed to double up as a big curved 4K monitor, and you can choose how much it curves.

This is thanks to a stand that has motorized arms that push the edges of the screen to a maximum curve of 800R. We haven't had a chance to see this with our own eyes, but the possibilities are certainly exciting, and follows on from a similar monitor, the Xeneon Flex, which was announced by Corsair a few weeks ago.
Sony's new Dolby Atmos soundbar is like a cheaper Sonos Arc
While we weren't sure if Sony was going to be a presence at IFA this year, it did announce the Sony HT-A3000, a more affordable Dolby Atmos-enabled soundbar that could be the ideal choice for people who want immersive audio when watching films and TV, but don't want to splash out on pricey Sonos products.
JBL launches four Dolby Atmos soundbars to cover any budget
Affordable Dolby Atmos soundbars appear to be a big theme of IFA 2022, with JBL, perhaps best known for its headphones, showing off four new soundbars for a range of budgets.
These include the high-end Bar 1000, which comes with wireless speakers that you can place behind you for a more immersive audio experience without having to trail wires everywhere.
IFA 2022 reviews and opinion
Honor Tab 8
The Honor Tab 8, unveiled at IFA 2022 alongside the Honor 70 and a few other gadgets, isn't the first tablet we've seen from the company. However, it's getting a much wider release than most other slates from the brand, so there's a good chance that it's Honor's first tab that you can pick up.
It's not aiming to take on the likes of the iPad, but for a budget tablet that would be perfect for students, this could prove to be a winner.
Shark FlexStyle
Our homes editor Jenny was lucky enough to get her hair styled by a professional using the new Shark FlexStyle at IFA 2022, and she was mightily impressed.
With six attachments, and a quick heating up time, this looks to be a great product for styling your hair.
Shark Stratos
Stratos is the name of the new range of vacuums by Shark. There are upright, corded sticks and cordless sticks with some of the best features we know and love such as Anti Hair Wrap, Duo Clean and Flexology, along with some new things to boot which promise to pick up more debris and control bad odors.
We were really impressed by the new Clean Sense IQ technology, which according to Shark picks up 50% more dirt from the floor by sensing the dust you can't see and automatically adjusts the suction power. From our early time with this, it looks like Dyson could get a real run for its money.
Asus Zenbook 17 Fold OLED
IFA 2022 had several foldable devices on show, including the Asus Zenbook 17 Fold OLED, which is a powerful foldable laptop that can be turned into a giant screen, or folded to turn into a laptop.
As our computing editor Christian found, there's something magical about these foldable laptops - even if the technology isn't quite there yet.
Lenovo ThinkPad X1 Fold Gen 2 hands-on review
Our computing editor Christian Guyton has managed to have some hands-on time with Lenovo's ThinkPad X1 Fold Gen 2 laptop, which is essentially a large screen that can be folded to turn it into a laptop.
Is it a hint of the future of laptops, or simply a gimmick? Read his review to find out...
If this wireless Panasonic OLED TV concept is the future, count me in
Panasonic has shown off a concept for an OLED TV screen with a separate box for connections and circuitry, but the panel and the box aren't physically connected at all.
A high-speed wireless connection is used instead, which is capable of sending a full-quality 4K image, and means that the external box could be hidden away wherever you like. In the image above, it's actually one of the books below the screen.
It's certainly impressed our Senior Home Ents Editor Matt Bolton.
What to expect at IFA 2022
IFA 2022: Samsung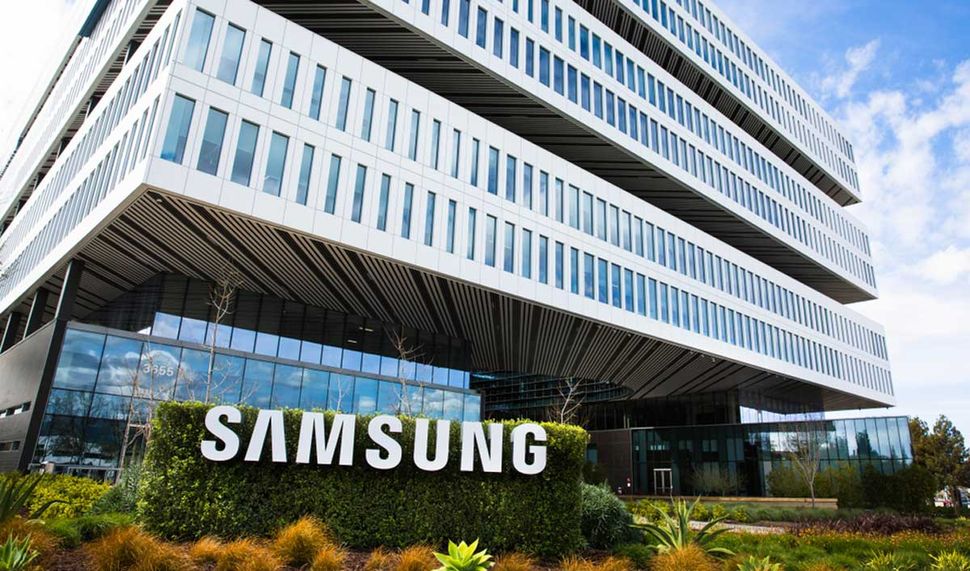 Samsung is one of the biggest tech companies in the world, with a huge range of products. While it usually leaves its biggest announcements, especially when it comes to smartphones, for its own 'Unpacked' events, it often shows off its TVs, audio, and home appliances at IFA.
Despite not attending last year, and instead hosting its 'Life Unstoppable' event at the same time, Samsung looks like it will be back at IFA 2022.
We don't currently know much about what Samsung is likely to reveal this year, but rumors are swirling that we could see a whole load of new SmartThings products, which is Samsung's IoT (Internet of Things) platform for smart fridges, washing machines and more.
Hopefully, we may get some new micro-LED TVs from Samsung as well, as well as computing accessories.
IFA 2022: LG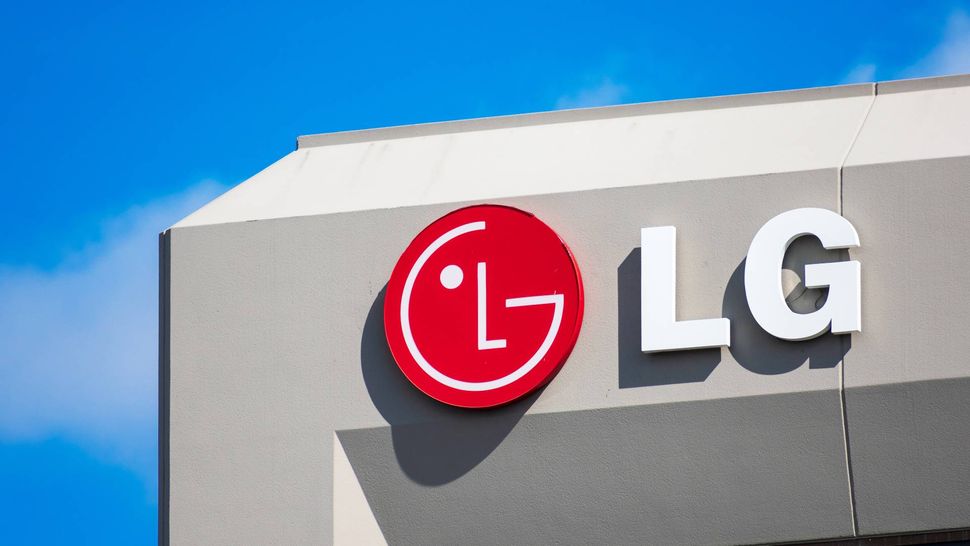 LG usually has a big presence at IFA, and while the days of the company showing off its smartphones is long gone, it has a huge range of devices that it will likely want to show off at this year's event.
Again, we've not heard any concrete rumors about what LG will be bringing to IFA 2022, but the company usually shows off clever appliance and home innovations at the event. We don't expect any new mainstream TVs, but we might see some new OLED installations to show off what the tech can do.
IFA 2022: TCL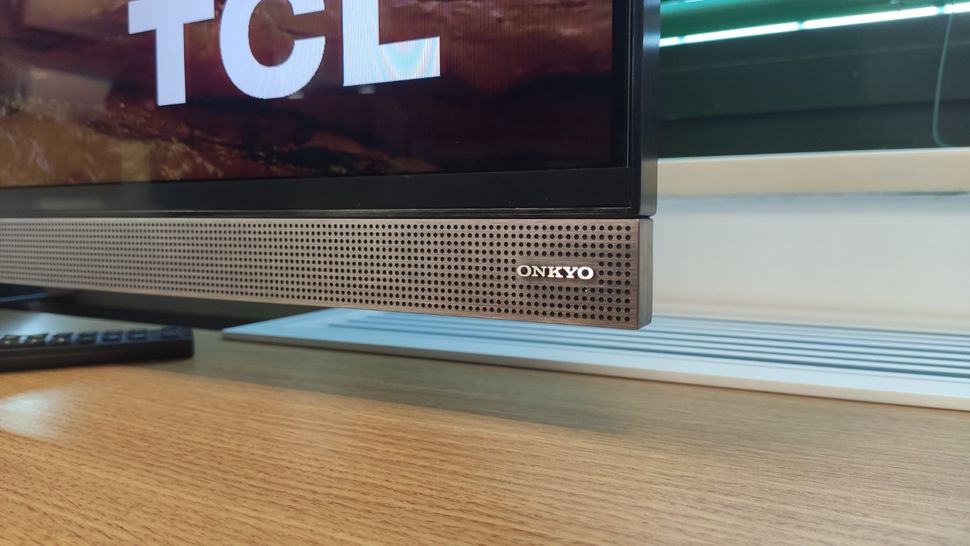 TCL is well-known for its affordable TVs that drastically undercut the competition when it comes to price, especially during events like Black Friday. TCL has announced that it's going to be at IFA 2022, and it's going big, with a global press conference on September 1, and then a huge exhibition for the rest of the week with " an expansive TCL booth spanning over 2,500 square meters."
According to TCL, it will be showing off "the latest displays, soundbars and smart wearables, along with a full range of smart home appliances, and an assortment of new TV prototypes."
It certainly sounds exciting, and we can't wait to see what they have in store.
IFA 2022: Huawei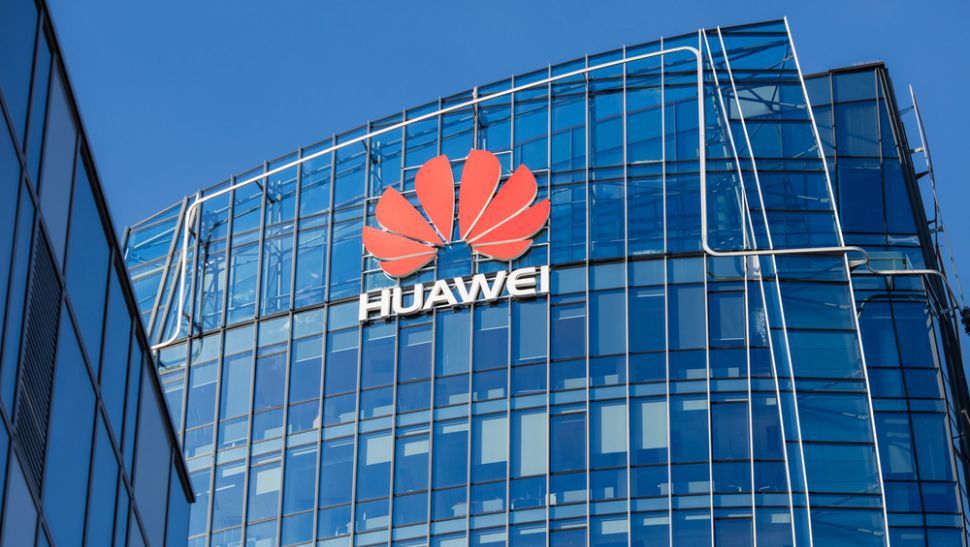 Huawei's issues with the US and its companies continue to rumble on, but it's still committed to IFA 2022.
The Chinese company has been a big presence at IFA in years past, even using the event to announce a new smartphone.
While we're not sure what Huawei has in store for IFA 2022, it's likely to show off its mobile devices, along with its burgeoning laptop and networking product line-ups.
IFA 2022: Ring
Although it's not going to be holding a press conference per-se, Ring is very much going to be present for the four-day event at Hall 5.2A, Stand 115.
We're looking forward to seeing what it has on offer at this year's show, and perhaps there will be some new surprise additions to its already popular line up of video doorbells, security cameras and security systems.
IFA 2022: SharkNinja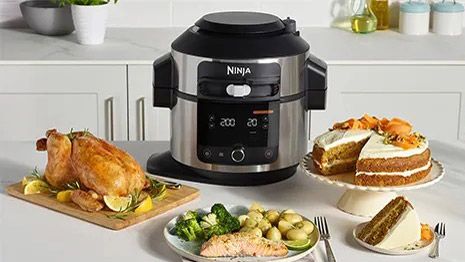 SharkNinja's IFA presence will be kicking off September 1 with a breakfast event which you'll find Hall 6.1, stand 102.
The company will be talking about the launch of Shark Beauty and how Shark is entering a new category. All current and new hairdryers will be on display, and attendees (that's including us) will be offered the opportunity to have their hair styled whilst breakfast is being cooked with Ninja appliances. We'll also have the opportunity to check out other Shark products, including robot vacuum cleaners. Phew. It's one that'll set the pace for the rest of the day, that's for sure.
IFA 2022: Arçelik
Arçelik is the parent company to several more familiar brands you've probably heard of, including Beko and Grundig, and this year its CEO, Hakan Bulgurlu, will be hosting a keynote event on Friday, September 2.
We've heard that it's going to be showcasing some of Beko's latest innovations whilst launching a new water-efficient innovation that's set to drive real change in homes around the world. It sounds like Bulgurlu will also have some things to say about changing consumer needs and the climate emergency - so we're all ears. We'll be listening out for a nod to other small appliance newness in the realms of vacuum cleaners, coffee makers and hair dryers, too.
IFA 2022: Honor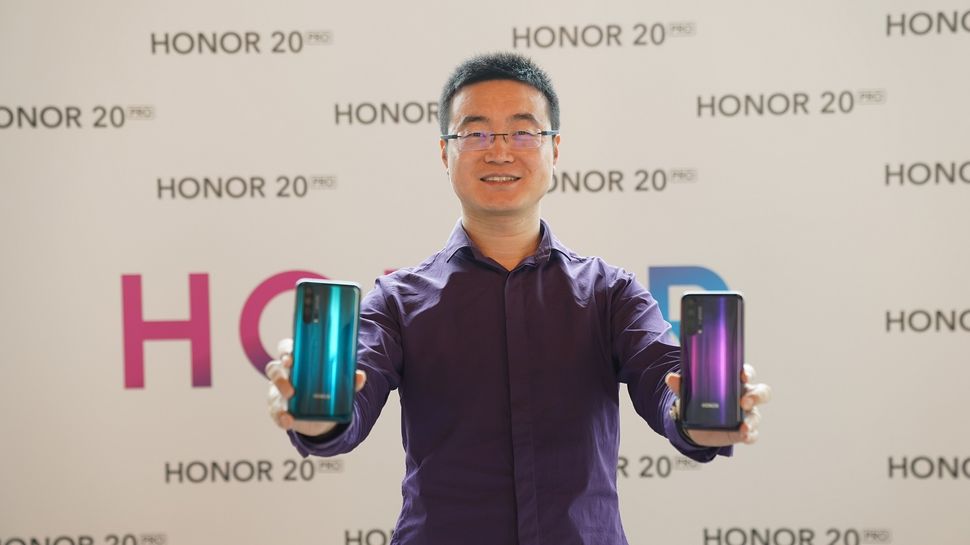 Honor, once a sub-brand of Huawei, but now a force to be reckoned with in its own right, will be at IFA 2022,
It's already announced that it'll hold a keynote at 5pm CEST / 11am ET / 4pm BST on September 2, and we'll likely see smartphones, laptops, tablets, earphones and more from the company.
IFA 2022: Philips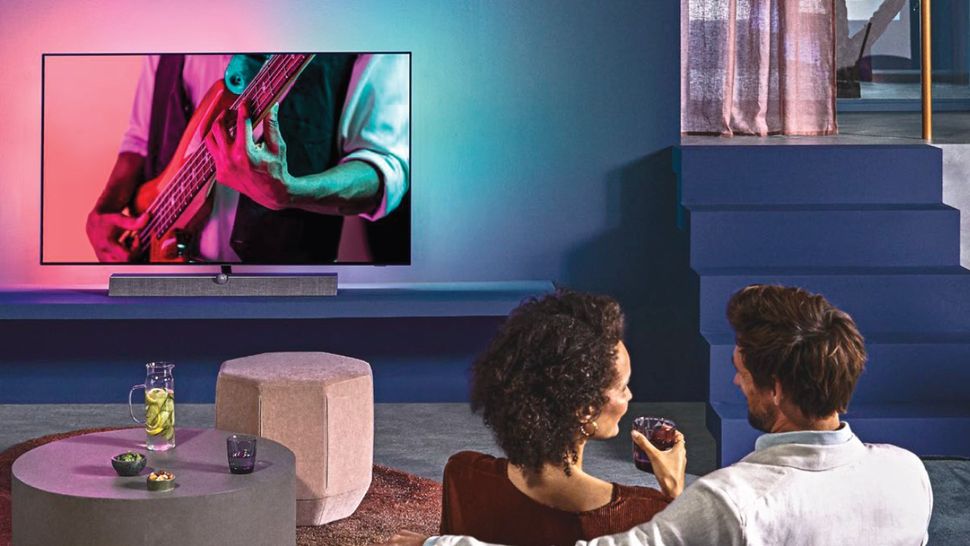 Philips is normally a staple of IFA, being a European company, but it won't be attending the official show in any form this year.
However, Philips TVs and audio will hold a separate event during the week of IFA, while Philips Hue will hold a virtual event for its range of smart lighting products.
IFA 2022: Qualcomm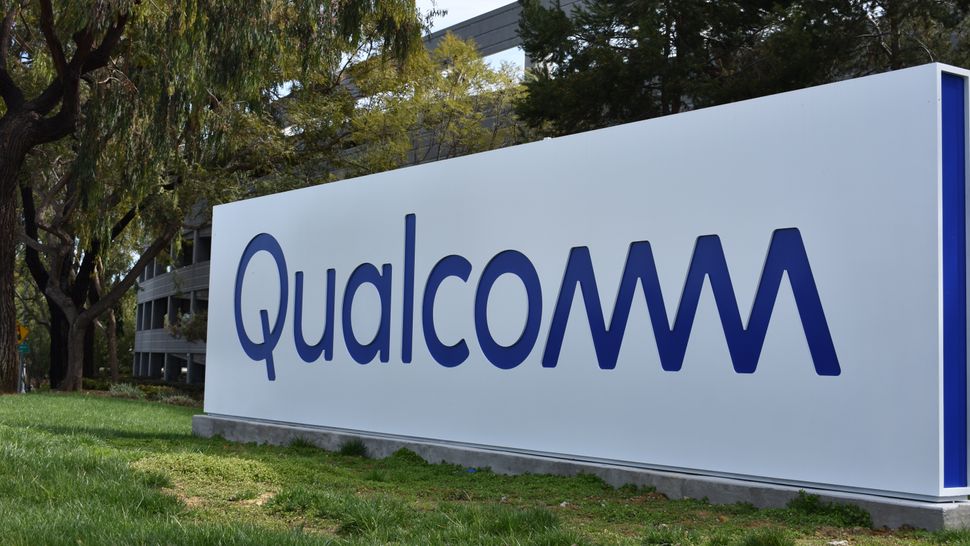 Once again, the opening keynote for IFA 2022 will be from Qualcomm president Cristiano Amon. He also spoke at last year's keynote, and while Qualcomm may not be the most recognizable name, it's a company that has products that power a lot of your devices, especially smartphones and tablets.
Amon has hinted that his keynote will talk about 5G, AI, and the 'intelligent edge' - whatever that is.
We may also see new laptops powered by Qualcomm's Snapdragon chipset (rather than more common processors from Intel and AMD). Of all the companies at IFA 2022, Qualcomm could be the one that will give us the biggest insight into the future of tech.
IFA 2022: Toshiba
The famous tech company is still a big TV player in Europe, and focuses on bang-for-buck sets.
We expect it to reveal more products along those lines at IFA 2022, and maybe some interesting cutting-edge stuff – Toshiba actually showed an 8K TV earlier than almost anyone else at IFA several years ago, but didn't put it into production because the content wasn't there yet. Maybe we'll get a similar surprise this time.
IFA 2022: Garmin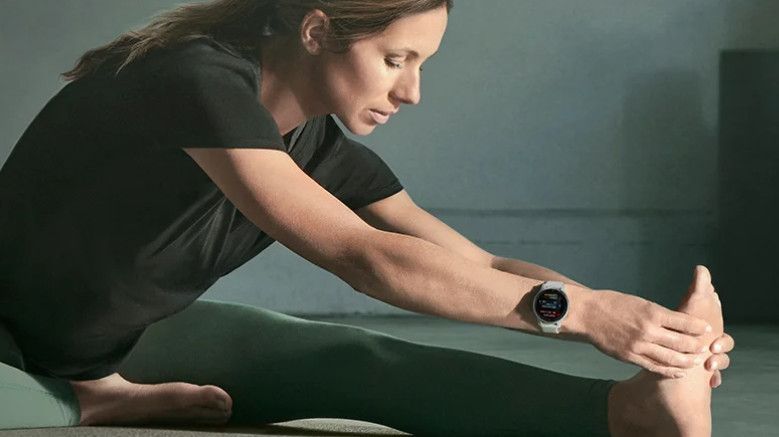 Garmin is expected to show up at IFA, and it could use the big tech event to show off more new products.
The company specializes in fitness trackers, so there's a good chance we'll see some new and improved devices that will help us monitor our fitness levels while we work out.