Google va a cambiar Chrome para extender la vida batería de tu celular
Los cambios también reducirán el consumo de datos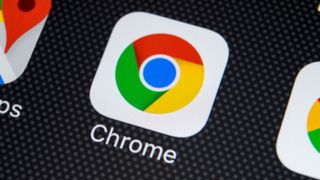 (Image credit: Shutterstock)
¡Buenas noticias! Google va a cambiar Chrome en tu móvil para extender la duración de tu batería en tu celular — y además reducir el consumo de datos.
La magia negra viene de algo muy sencillo: bloquear los anuncios de páginas web que consumen recursos como un niño come galletas de chocolate. El futuro Chrome para celular no dejará que anuncios que usen una cantidad de recursos del sistema desproporcionada se ejecuten en tu navegador.
Como parte de su auditoria de anuncios en internet, Google ha encontrado un pequeño porcentaje que usan secretamente la red de datos, consumiendo ancho de banda y dejándote seca la batería del celular. La compañía de Mountain View, California, dice que este tipo de anuncios están programados de forma deficiente y su falta de optimización hace que los usuarios tengan una mala experiencia.
Para ayudar a eliminar este problema, Google dice que va a imponer límites en los recursos del sistema que cualquier anuncio demande tu celular. Chrome restringirá cuánta batería, cuánto tiempo de procesador y cuánto ancho de banda de tu conexión de datos puede ser usada por cualquier anuncio. Cuando se llegue al límite establecido, Google desconectará y eliminará el anuncio por completo.
Bloqueando anuncios malos malísimos
Los límites van a ser bastante estrictos: 4MB de datos de la red o 15 segundos de uso de la CPU en un periodo de 30 o 60 segundos del ciclo del procesador.
Según Google, aunque sólo un 0,3% de los anuncios excede este límite, el impacto es gigantesco a nivel planetario: ese porcentaje ridículo consumen el 28% de toda la potencia de la CPU usada en anuncios y el 27% de los datos consumidos por anuncios. Ésa es la razón por la que Google ha tomado cartas en el asunto — aunque lógicamente, al ser una compañía que todavía sobrevive por los anuncios, no van a cortar la mayoría como si puedes hacer con Safari, Edge, Mozilla u Opera.
La compañía dice que va a empezar a bloquear estos anuncios pesados en los próximos meses. Su objetivo es incluir este función de ahorro en la versión de Chrome que saldrá a finales de agosto. Si se cumple el calendario, podremos disfrutar de una experiencia mejor y más vida de batería antes de final de año (o la alternativa es tirar Chrome a la basura y usar un navegador de la competencia).
Get daily insight, inspiration and deals in your inbox
Get the hottest deals available in your inbox plus news, reviews, opinion, analysis and more from the TechRadar team.