Elektronik er et hit hos danskerne på Black Friday
Elektronik er blandt de mest populære kategorier på Black Friday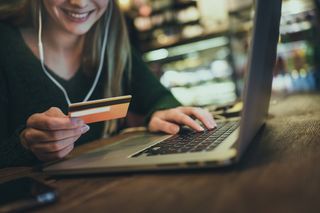 (Image credit: Future)
Danskerne sidder i den grad klar med dankortet og MobilePay omkring Black Friday. En undersøgelse, som YouGov har lavet for Nets viser, at 44 % af de adspurgte regner med at købe elektronik på Black Friday.
Glem ikke, at vi samler de bedste Black Friday-tilbud her
Undersøgelsen viser også, at jagten på de gode tilbud i høj grad er rykket online.
"Når tilbudsjagten til Black Friday skydes i gang, er det nok kvinderne, der står forrest i køerne til tøj- og skobutikkerne og mændene, som venter ved elektronikforretningerne. Men det bliver mest til digitale køer på grund af corona. En tredjedel af forbrugerne afslører, at de udelukkende kommer til at handle online, imens 6 procent udelukkende vil handle i de fysiske butikker. Fordi tilbuddene strækker sig over længere tid, bliver gæsternes visit også spredt over længere tid," siger Natalia Laursen, der er marketingchef hos Nets, i en pressemeddelelse.
Sign up to receive daily breaking news, reviews, opinion, analysis, deals and more from the world of tech.
Jeg synes elektronik og teknologi er fascinerende fordi det er under konstant udvikling og altid bliver bedre. I min fritid driver jeg en lille webshop og så har jeg skrevet e-bogen bliv journalist.