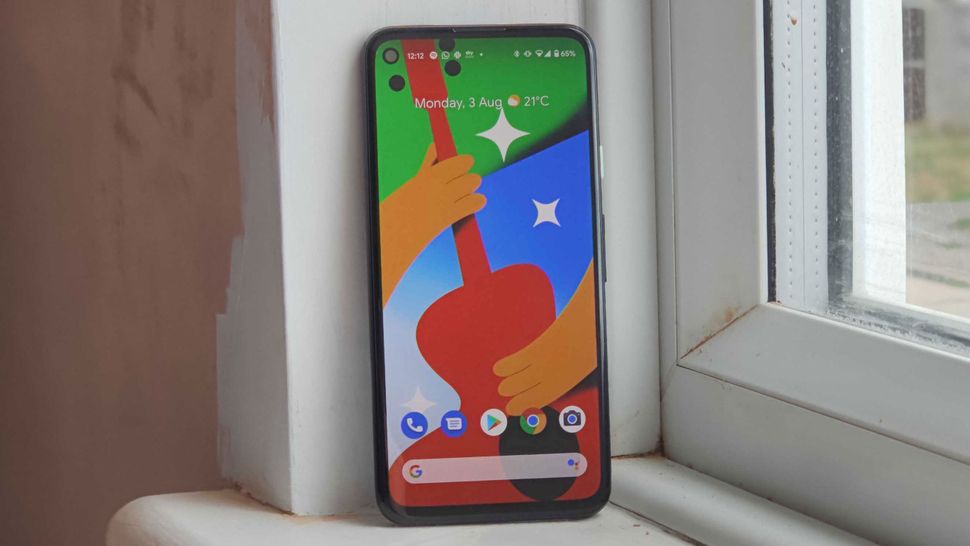 The Google Pixel 4a is the successor to our favorite mid-range phone of 2019, and it retains a lot of the great features that made the Pixel 3a shine: great camera software, clean Android interface, 3.5mm headphone jack, and a great price. It's a solid pick for folks who want more for their money.
Why it's ranked 13th: A lot can happen in a year, and 2020 brought a more competitive mid-range market, especially against the iPhone SE 2020 with its better battery. The competition also reveals more of the Pixel 4a's shortcomings, from less battery life to a polycarbonate plastic body when similarly-priced phones have metal-and-glass bodies. Plus, there's no XL version, which is a letdown for folks who like more screen real estate.
Screen: The Pixel 4a has a 5.8-inch OLED display, which serves just fine, but may be a bit small for folks who prefer bigger screens. Then again, the edge-to-edge screen is significantly larger than the iPhone SE 2020's 4.7-inch screen and its fat top and bottom bezels.
Battery life: The Pixel 4a's 3,140mAh battery isn't small per se, but the battery life – having barely single-digit percentages of charge left at the end of the day, we sometimes found – isn't great. Especially when comparable budget phones, like the Moto G8 series, start at 4,000mAh of battery.
Camera: The Google Pixel 4a still only has a single 12.2MP f/1.7 rear camera, but it can work near-miracles with Google's software. Not only does that let it capture great night photography and portrait mode, you can even add depth after you've taken a photo. The phone also inherits the Pixel 4's astrophotography mode, which takes admirable shots of starlit skies. The 8MP front-facing camera is nothing special, but takes advantage of the software, too.
Read our Google Pixel 4a review