Image 1 of 4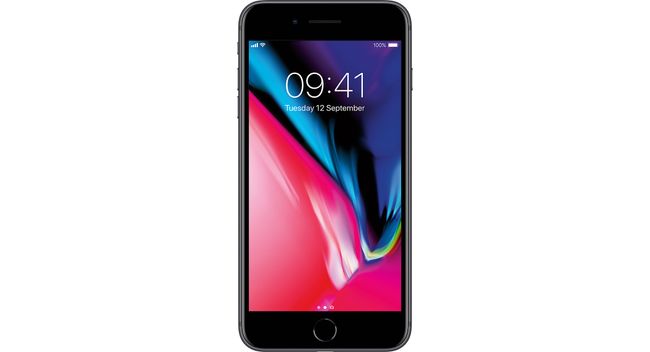 Image 2 of 4
Image 3 of 4
Image 4 of 4
13. iPhone 8 Plus
The best 'normal' iPhone available right now
Release date: September 2017 | Weight: 202g | Dimensions: 158.4 x 78.1 x 7.5mm | OS: iOS 11 | Screen size: 5.5-inch | Resolution: 1080 x 1920 | CPU: A11 Bionic | RAM: 3GB | Storage: 64/256GB | Battery: 2691mAh | Rear camera: Dual 12MP | Front camera: 7MP
Wireless charging
Longer battery life
Dated design
Expensive
So the iPhone X is the phone to buy if you want the best from Apple right now, but if you're more of a traditionalist you'll love the familiar stylings of the 8 Plus. It's got a strong camera and all the power of the X, as well as an easier-to-understand interface if you're a long-time iOS user.
Screen: The 5.5-inch screen is great and includes important upgrades to the colour reproduction and the temperature too - so images look more clean and lifelike. It's not as sharp as the screens on some of the best Android phones but the inclusion of True Tone tech, first seen on the iPad Pro, means you get some great quality.
Battery life: The battery life of the iPhone 8 Plus is good, but not amazing. You'll normally be able to survive a full day without topping up but on those times when you have the screen fired multiple times from morning to night (watching video or using maps etc), you might find yourself only scraping by.
Camera: The camera on this phone is very strong, with two 12MP lenses on the rear combining to deliver great images even in low light, and the double sensors creating some nice, refined blurred-background portrait shots.
Mini verdict: It's still a top iPhone and perfect for anyone who wants to upgrade but doesn't want to pay the eye-watering price commanded by the iPhone X. It's pretty far down the list, true, but that's more to do with the excellent array of Android phones around, offering a great experience for less money. But if you're sticking with Apple and don't want the X's prices, the iPhone 8 Plus is the right choice for you.
Read more: iPhone 8 Plus review