Alerta: si te llega un mensaje de Netflix gratis por el coronavirus es un timo
Netflix no está regalando meses gratis por el COVID-19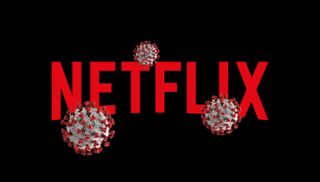 (Image credit: Future)
Si te llega un correo o un mensaje de Whatsapp que te ofrece Netflix gratis durante la cuarentena del COVID-19, tíralo a la basura inmediatamente. Es un timo enviado por delincuentes que quieren obtener tus datos.
Según ha alertado la compañía de programas anti-virus BitDefender, hay una ola de mensajes que invitan a obtener acceso a Netflix totalmente gratuito a todos aquellos que estén en cuarentena durante la pandemia del Coronavirus.
Los mensajes, que están siendo distribuidos por varias redes sociales incluyendo WhatsApp, son absolutamente falsos. Netflix no está regalando acceso gratuito a su servicio de streaming.
En la supuesta oferta, los delincuentes urgen a los usuarios a solicitar su pase cuanto antes: "Debido a la pandemia de CoronaVirus en todo el mundo, Netflix está dando algunos pases gratis para su plataforma durante el periodo de aislamiento. ¡Ejecútelo en el sitio porque terminará rápido!"
Estos gangsters sin escrúpulos están distribuyendo el mensaje en español e inglés, como se puede ver en esta captura:
Si pinchas en ese link, llegarás a un dominio "net" llamado netflix-usa que, una vez más, no es de Netflix sino de unos cabronazos — perdonad el castellano antiguo — que se quieren aprovechar del aburrimiento y la desesperación de personas que probablemente no tienen recursos para estar suscritos a la plataforma de streaming.
Si visitas esa página te encontrarás con clon de garrafón del Netflix más falso que un billete de tres dollars. En ellas te harán varias preguntas personales para recabar datos con los que luego delinquir y aprovecharse de ti.
Al llegar al final del cuestionario, muestran esta pantalla:
En ella te dicen que has ganado el acceso gratis pero que, antes de activar tu cuenta, debes mandar un mensaje por WhatsApp a diez conocidos tuyos. Así es como consiguen que el timo se esté extendiendo como el maldito virus.
De nuevo, si recibes un mensaje ofreciéndote Netflix gratis, tíralo a la basura inmediatamente porque es 100% falso.
El único sitio web de streaming que conozco que ofrece sus servicios gratis en algunos países (por ahora Italia y España) es la plataforma de video para dultos PornHub. Me lo ha dicho un amigo de confianza que se llama Eduardo y he comprobado que funciona sólo por el interés científico y ofreceros información veraz. De verdad os lo digo, copón.
Y como siempre, recordad que en esto tiempos de crisis sólo puedes confiar en fuentes de datos conocidas para cualquier cosa. Sólo utiliza webs y apps oficiales de bancos, medios de comunicación, instituciones oficiales, comercios y cualquier otra página web que ya conocieras de antes. Desconfía de cualquier oferta de cosas y servicios gratis sin verificar. Desgraciadamente, el mundo está lleno de desalmados preparados para aprovecharse de personas inocentes en tiempos duros — y esta crisis es exactamente eso: tiempos más duros que la nuez de Chuck Norris.
A pesar de estos y otros hijueputas, seguiremos adelante. Hasta la victoria,¡venceremos!
Get daily insight, inspiration and deals in your inbox
Get the hottest deals available in your inbox plus news, reviews, opinion, analysis and more from the TechRadar team.