Amazon Prime Day is in the home stretch, but if you haven't taken advantage of all the savings yet, there's still time. That time, however, is slipping away faster than a lightning deals countdown clock.
Amazon Prime Day deals officially end in the US at 11:59pm PT July 11 / 2:59am ET July 12.
It's then all the exclusive deals that Prime and Prime Student members have enjoyed over the past 30 hours will vanish, and everything will return to normal until the next big spending days, otherwise known as Black Friday and Cyber Monday.
If you've held off joining the Prime Day fun because you don't have a Prime membership, you can get a free trial before time runs out.
Here are some of the top device deals you can still score, though note a few of these deals might expire before the end of Prime Day, so act fast! For every single can't-miss Amazon Prime Day deal, head to our dedicated hub page.
Get these Amazon Prime Day deals now
Amazon Echo is a ridiculous 50% off until 11:59pm PT, bringing its price to just $89.99 (was $179.99). If you've been holding off on buying Echo because it's expensive, the next few hours are the best time to buy one at a huge savings.
Amazon Echo Dot is $34.99 for the rest of the day, a savings of 30%. Amazon's best selling electronics gadget proves size doesn't always matter when it comes to functionality.
Amazon Fire HD 8 is $49.99 (was $79.99) and Amazon Fire 7 is $29.99 (was $49.99), two deals that expire just before midnight / 3am. If you're looking for an affordable tablet with good battery life and reliable features, the entire Amazon Fire Tablet line is discounted and worth checking out.
TV deals don't just happen on Black Friday - Amazon Prime Day has screen savings, too. Check out this 65-inch Sony 4KTV for 25% off, or this 55-inch Samsung 4KTV for 20% off. These are the tip of the TV ice berg, and you'll find more 4KTV and HDTV lightning deals here.
Amazon Kindle Paperwhite is $89 (was $119.99), and the entire Kindle family is seeing deep discounts up to $50 off until the end of Prime Day. If you have a summer reading list to knock out, a new Kindle at a cheaper price could be the perfect purchase.
Samsung Galaxy S8 is $654.95 right now, down from $899.99. That's a savings of 27% on an unlocked version of Samsung's flagship phone. Supplies are running out, so order yours quickly. The Samsung Galaxy S8 Plus is $739.99, down from $999.99 (savings of 26%).
Check this out: Xbox One S, two controllers and three games for $239.99. Not too bad for a game bundle, right? Normally $368.92, this is the ultimate console starter pack for any gamer.
Speaking of consoles, the PS4 Slim is now $229 for Prime Day (was $299.99). That's savings of $70.99, and you'll also get a digital copy of The Last of Us Remastered plus access to Comixology comics.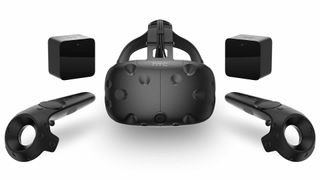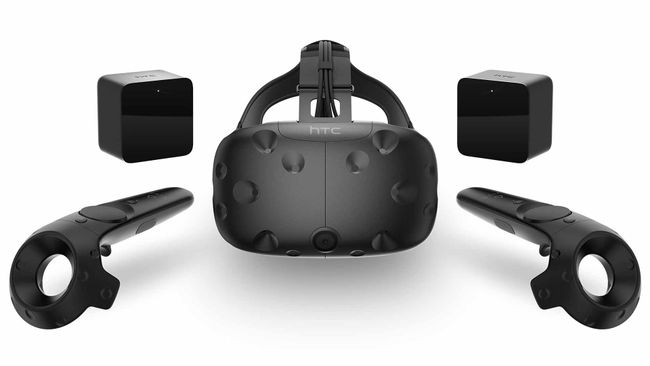 HTC Vive is now $699.99, a savings of $100 from its everyday price of $799.99. This is a great way to get into virtual reality with the best headset on the market without paying full price. This HTC Vive deal won't last long though, so act fast if you want one. Oculus Rift, meanwhile, has a big $200 discount of its own.
It's Amazon Prime Day 2017, the online shopping giant's annual mega sale, with exclusive deals for Amazon Prime members – and if you're not already signed up you can get a free trial today. Stick with TechRadar to find out how and when to grab all the best deals.