How to save money buying tech
Never pay full price again
How to save money buying tech
While online shopping can be extremely convenient, it's often difficult to find the best deal or price for a product. Discounts, sales and promotions come and go every day, often even without our knowing. Here we've listed the ways that are guaranteed to help you save on your next purchase, whether it's through comparison sites, price monitoring services or RSS feeds.
Comparison Sites
Several big Australian price-comparison sites are available, including Shopbot, Getprice, and MyShopping. Google even has an Australian-specific price comparing service.
Comparison Sites: staticICE
For tech-specific items — and computing devices in particular — the best Australian price-comparison site we've found is staticICE. Unlike other sites, it specialises in technology and it indexes sites both big and small, meaning that you'll usually see a great variety of retailers, but also more relevant search results. staticICE even offers dedicated apps for iOS and Android, so you can easily check prices while you're out and about.
Online Stores: Amazon
Buying tech from overseas is a great way to save some cash, but there are some caveats (and big ones) — it's a tricky area — but one of the easiest and most foolproof overseas sites to purchase tech through is actually Amazon. Historically, buying anything electrical via Amazon has been out of the question — it simply wouldn't ship the gear to non-US countries. Over the last couple of years though, those restrictions have been loosened significantly, and it'll now ship a surprising amount of tech and computing gear directly to Australia. Depending on how well our dollar is doing against the greenback, there can be some great savings.
Online Stores: eBay
Though eBay is best known as a free-for-all auction site, many retailers (both big and small) maintain a presence on the site and you can find some of the most competitive prices there. eBay even has its own dedicated area for curating the best deals from reputable sellers (both local and international). In our experience, the prices on offer are usually quite competitive too.
Big Retailers: Email Newsletters
Tech products are often expensive, but big retailers such as JB Hi-Fi, Dick Smith and The Good Guys often have regular sales offering up to 15% off specific product types (major-brand laptops, for example) or even more on specific items. These can sometimes occur a dozen or more times a year, so keep your eyes on the big brand websites and sign up to their email newsletters — these will usually give you plenty of notice on any upcoming sales and, moreover, they can also contain discount codes that can be used at the checkout.
Big Retailers: Computer Brands
Many big computing brands — think Lenovo, HP and Dell — will periodically offer large product discounts (up to 30%) on their own sites. As with the electrical retailers, these are often category specific — Lenovo will discount ThinkPads, for example, while Dell might be running a deal on a certain family of monitors. They're very definitely worth holding out for.
Of course, once a deal is on, it's wise not to waste time in taking advantage of it — especially if there's no end date specified by the retailer. We've missed out on some great deals on more than one occasion simply because of Homer Simpson-like laziness.
New vs. Old
You'll rarely find large discounts on tech products that are brand new — especially when it comes to devices like smartphones and tablets. The latter can maintain their high prices for months after release. If you're shopping for a smartphones, we'd advising waiting at least two to three months, after which you'll often be able to save around 10-15%. If you can hold out longer, say 6 to 9 months, you can often find smartphones for 30%-40% less than their original RRP, and they'll often stay around this level over the life of the product.
Searching: Google
As well as the dedicated price-comparison websites, sometimes you can get discounts through just a little clever Googling. If you've decided on a purchase at a specific retailer, spend 5 minutes doing a Google search for the shop's name along with keywords like 'promo', 'coupon', 'code' or 'discount'.
Searching: Be Specific
It's important to be both specific in your searches and to try different variations. For example, if you know the exact model number of the product you're after, try both that and the more common name — for Samsung's latest phablet, you could try 'Samsung Galaxy Note 4' as well as the Australian model number: 'SM-N910G'.
Coupon Sites
Dedicated coupon site RetailMeNot is good for finding US coupons, while there are some decent Australian ones at Flipit.
Product Alerts: Versionista
Some stores offer ways to get an alert if a price drops on a specific product — either by adding it to your wishlist or by simply filling in your email address in a dedicated 'price drop' box on the product's page. If they don't offer this, third-party sites are available that send you email alerts if a specific web page changes. Versionista for example, lets you assign it up to five different product web pages to monitor, shooting you a daily email if something changes on one of them — a great way for getting alerted to price changes.
Product Alerts: camelcamelcamel
For some of the web's biggest retailers there are actually dedicated third-party sites for monitoring price changes. For Amazon, for example, there's camelcamelcamel, which despite the oddball name offers an awesome set of tools for monitoring the prices on specific products and even checking price history. If you're buying anything at all on Amazon, it's definitely worth visiting camelcamelcamel first to see how good the current price is, historically speaking.
Facebook/Twitter
Following a site or brand on Twitter and/or Facebook can alert you to any sales or bargains, while many also do competitions and other special 'social only' promotions that you'll only find through these channels, which can make following them pay off.
Forums: OzBargain
OzBargain does a great job of tracking current and previous deals on offer by Australian (and even international) retailers. It's a user-driven site, so ever deal is submitted by the community, which means you won't find absolutely *every* deal in Australia on there, but chances are good you'll at least see the most interesting one. Also worth checking out are the specific pages for both retailers and products which will show you whether there're any current discounts on offer, as well as any previous deals.
Forums: Whirlpool
The Whirlpool Forums aren't dedicated to bargains directly, but if you drill down into the subforums you can often find price discussions (as well as product recommendations) within them.
RSS Feeds
Using an RSS reader allows you to subscribe to feeds such as product-specific pages on OzBargain, Gift Cards on Sale, or bargain-based subreddits on reddit. Services such as Feedly allows you to view new deals as they're posted, and once you've marked one as 'read' it's dulled out and will disappear, so all your view isn't cluttered up with old news items. It's an extremely quick and efficient way to get all your news in one place.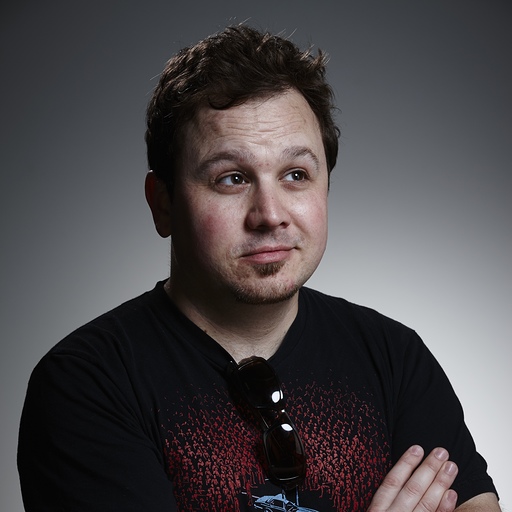 Dan is a veteran Australian tech journalist with more than 20 years industry experience. He cut his teeth in the world of print media, starting as a product reviewer and tester and eventually working his way up to become editor of the two top-selling tech mags Down Under (TechLife and APC) and has been managing TechRadar's APAC presence since 2016. He's passionate about most things tech, but is particularly opinionated when it comes to PC hardware, phones, ereaders, video games and online streaming. When he's not staring at screens, Dan loves to spend time cooking – particularly spicy Thai food. (If it's not hot enough to bring tears to your eyes, he's not interested.)