The Roborock Q5+ robot cleaner with charging dock arrives with powerful 2700Pa suction for cleaning hard floors and carpet. Its 2.5-liter dust bag in the dock will see you through an average of seven weeks of vacuuming without needing to be emptied manually. We could create no-go zones, adjust the suction power and send the vacuum back to the dock when needed. The robot uses the PreciSense LiDAR navigation system to map out your rooms in both 2D or 3D – but while this delivers an effective clean, we found that when toys and other household items were in the way, the robot became a little frantic and took a while to navigate the space. However, the robot proved easy to control remotely via the Roborock app on a smartphone and using Alexa voice control.
Pros
+

Effective 2D and 3D mapping

+

Can spot-clean zones

+

4 levels of suction
Cons
-

No auto-empty sensor

-

US only
Why you can trust TechRadar We spend hours testing every product or service we review, so you can be sure you're buying the best. Find out more about how we test.
One-minute review
If you're searching online for a vacuum cleaner that will do the hard work for you, then the Roborock Q5+ robot vacuum comes from a brand that regularly sees its models top the lists of vacuum robot cleaners. In fact, Roborock sells a wide range of robot vacuum cleaners to suit all setups, be it compact apartments or spacious detached homes with a large footfall.
While the Q5+ isn't the brand's latest design, it's a popular model as a result of its effective cleaning capabilities and stylish and unobtrusive design. We have a wide range of best robot vacuums that you can read about in our guide, but here we've focussed on the Roborock Q5+.
Established in 2014, Roborock is a Chinese brand with headquarters in Beijing. The company launched its first robotic vacuum cleaner in 2016 and now sells numerous designs for simple vacuuming and mopping floors.
The Q5+ is a popular design in the range and a Red Dot Winner 2022, coming with numerous enticing features on board. Offering 2700Pa of suction power, it uses PreciSense Precision LiDAR technology to create 3D maps of your space that you can view on the accompanying Roborock app. The app is packed with useful features that allow you to create custom cleaning routines, map out obstacles, change the level of power, and send the vacuum to spot-clean certain areas – all of which could save you a lot of effort in the long run.
We found the cleaner itself powerful and effective. While it did appear to look a little lost at times, frantically trying to make its way around obstacles, the overall clean was impressive. Alexa voice control makes for a nice added extra, too, although we didn't enjoy controlling it with voice quite as much as we did via the Roborock app directly.
The brush bar was easy to maintain, too, and didn't get as clogged up with hair and dirt as some robot cleaners we've tried. On the downside, there's no auto-sensor, so the robot won't go back to the dock when it's full; however, it will automatically empty its bin on returning to the dock. The large 2.5-liter dust bag in the docking station will last up to seven weeks at a time, which means you won't have to empty it regularly.
The Roborock Q5+ is currently available to buy in the US, with prices starting from $429.99 for the robot with the charger, and from $699.99 with the Auto Empty Dock, which we think is a reasonable price for a premium robot cleaner.
The brush bar was easy to maintain, too, and didn't get as clogged up with hair and dirt as some robot cleaners we've tried. On the downside, there's no auto-sensor, so the robot won't go back to the dock when it's full; however, it will automatically empty its bin on returning to the dock. The large 2.5-liter dust bag in the docking station will last up to seven weeks at a time, which means you won't have to empty it regularly.
Roborock Q5+ review: Price & Availability
List price: $699.99
Available in US
At the time of writing, the Roborock Q5+ is available to buy in the US only. The robot cleaner with charger costs from $429.99 over on Amazon. Buy the Q5+ with the Auto Empty Dock and it will set you back $699.99 from Amazon and $479.99 from Roborock direct, down from the original RRP of $699.99.
THE SPECS OF OUR ROBOROCK Q5+ ROBOT VACUUM REVIEW UNIT
Price: $699.99
Power: 5200mAh Li-ion battery
Bin capacity (onboard): 470ml
Bin capacity (Clean Station): 2.5 liters
Noise level: 68.3dB
Run time: 180m
Max vacuuming range: 3230sq ft
Dimensions: 13.78 x 13.78 x 3.78 inches
Weight: 7.05lbs/3.2kg
Roborock Q5+ review: Design
Compact and slim robot cleaner design
Stylish and discreet black finish
Auto empty dock with 2.5-liter capacity
I chose to review the model of Roborock Q5+ with 2.5-litre bin capacity that comes with the Auto Empty Dock Pure included in the price. Design=wise, the Roborock Q5+ vacuum and dock are discreet and stylish. On board, you'll find a washable E11-rated air filter that will filter 99.7% of pollen as small as 0.3 microns.
The robot is built to work across hard flooring such as tiles, wood and carpet, and it's "ScratchSafe" wheels and brushes offer peace of mind when you're using it across hard flooring. Designed with a floating main brush that stays close to the ground on hard floors, it will rise up when it needs to agitate carpets more thoroughly. This makes it effective when picking up hair and pet dander.
At 7.05lbs/3.2kg, the robot vacuum is easy to pick up and move around should you wish to intervene while it's in use or just get it to change direction. Its Auto Empty Dock Pure is slim and fuss-free, and could simply be positioned up against the dining room wall without grabbing too much attention.
The cleaner's finish feels premium and the parts well designed. The top of the dock neatly lifts to reveal the 2.5-liter dustbin; while the robot itself comes with a 470ml dustbin on board, which can be emptied into the 2.5-liter capsule in the docking station.
Unfortunately, I was disappointed to find that there's no auto-bin sensor on the robot, which means the vacuum won't automatically head back to the dock to empty when it's full. However, it will automatically empty when it return to the dock.
Roborock recommends that the dust bag in the dock be changed before it becomes completely full. A saving grace is that it can hold up to seven weeks of dust (depending on what you've been vacuuming up), which means that you won't have to worry too much about emptying it regularly.
Following two months of use, I was impressed at how clean the main brush bar remained. Nevertheless, removing any trapped hair or dirt from the brushes is easy; I used a screwdriver to free hair that had become caught in the side brushes. I then pulled out the main brush and used the tool that comes with the device to cut away the bit of hair that was present. Roborock also suggests regularly cleaning the omnidirectional wheel on the base by popping it out with tweezers and adding a drop of olive oil inside to keep it running smoothly. Wiping the sensors clean with a lint-free cloth will also keep the robot running effectively.
Roborock Q5+: Performance
Impressive performance on hard floors
Better pick-up of larger debris
Quiet when in use
The Q5+ comes with 2700Pa of suction power, which I found effective at tackling all the cleaner came across on the floor – from dried mud and grass from the garden, to sand from the beach and general dust and household mess. While Roborock does sell vacuums with a built-in mop feature included – the S8 Pro Ultra, for example – the Q5+ focusses on vacuuming.
Setup was straightforward enough: once out of the box, the vacuum sat neatly on the dock. I downloaded the Roborock app and created an account in order to pair my smartphone with the vacuum; this allows use of the remote control features. Once I had downloaded the app, I scanned a QR code on the vacuum and followed the instructions to connect to my home Wi-Fi network. It paired quickly and I was good to go.
I tested the vacuum in my home where the floors comprise tiles in the kitchen, wooden flooring and Persian carpets in the living area, and fitted carpet upstairs. I was super pleased with how well it glided across the various surfaces. It only came stuck once or twice, on its attempt to get past the tassels on the Persian carpet; but it wasn't anything that a slight nudge couldn't fix to move it on.
To find out how well the vacuum performed at cleaning up dust and debris, I conducted a series of tests. To mimic fine dust, I ground together digestives and flour, sprinkling the mix onto the hard floor and across the Persian carpet. I then used the app to send the vacuum to that area to clean up the mess. On the "Quiet" suction, the vacuum didn't really pick up as much as I'd have liked – and its brush seemed to flick the mess out to the sides. I switched to the Max setting and it did a much better job at picking up the mess.
To see how well the vacuum performed when picking up larger debris, I also sprinkled a handful of oats onto both the carpet and hard floor. Again, on the Quiet setting the vacuum picked up some, but not all, of the oats – although this isn't surprising since it was quite a dense area of mess to clean. I switched to the Max setting and the pick up was far more effective. However, the Q5+ didn't clear everything; a second attempt of spot cleaning in the area was required to rid all the mess.
Nevertheless, a pleasant surprise was how quiet the Q5+ is in operation. Having tested robot vacuums in the past, one of my main gripes has been how loud they can get, particularly when on full power – and at night, when you're trying to relax. Using the Decibel Meter App, I measured the Roborock Q5+ at 49dB on the lowest setting and 68dB on the highest, which is quieter than your average cordless stick vacuum.
When it was gliding around my house, I was pleased with how little the Q5+ bumped into objects or became stuck around furniture – a common occurrence with some robot vacuums I've tested. This may be because it comes with cliff sensors, an accelerometer and bumpers to ensure it doesn't roll off steps, become trapped between objects, or slam into walls.
Speaking of cliff sensors, to find out how well the robot vacuum performed when navigating stairs, I tested it on my staircase landing. Usefully, the robot is designed to recognize and map up to four different levels in your home. I placed it on the top step and turned it on to see if it would fall down or wisely make its way back. After moving around the top stair for a while, the vacuum wisely asked to be picked up and placed back in its dock. It's there that it sat recharging its battery until its next cleaning adventure.
Roborock Q5+ review: App
Easy to set up
Takes some time to master
Can also pair with Amazon Alexa
It took me a while to master control of the app, which proved a tad overwhelming on first use. Once I had paired the Q5+ to the app, I let it get to work mapping out the ground floor of my home. It took a few cleans for it to create a clear picture, but I was impressed at how accurately it mapped out the area.
Within the app I could view my ground floor space mapped out in flat 2D form and in 3D. What I have found particularly useful about the map is being able to see where the vacuum is in real time – be it trying to manoeuvre around some toys left on the floor or finding its way back to the dock. There were times when the robot looked a little lost – especially if a chair had been pulled out of place or a new toy was in the way, and it seemed to try to make its way back to the dock to get its bearings. When I'd had enough of hearing the vacuum buzz around me, I could simply press "Dock" in the app to set in on its way back to base.
The app provides options to do a full clean, clean by room, or spot clean in zones. I tried the spot-cleaning feature and was pleased with how intently the vacuum made its way to the area in question, systematically cleaning before making its way back to the dock. As well as using the app to control which rooms you clean, you can also use it to customise the settings and make daily schedules for the vacuum to clean at certain times of the day. I managed to cordon off no-go zones and add invisible walls so the vacuum knew to avoid certain areas. I could also adjust the room settings to show the floor type and add furniture to the map.
In the app, you can also customise your room cleaning settings to suit the floor type and adjust the suction power to suit. This worked well in the living room, where I have both Persian carpet and hardwood flooring. There's a quieter suction power mode that's useful after hours – and it really is super quiet compared to other robot vacuums I've tried. Also included are "Balanced", a "Turbo" setting, and a "Max" setting; the latter really does pack a punch when needed. I was also able to set the vacuum to use certain levels of suction in certain rooms, which was useful when testing the effectiveness of the vacuum. Note that the robot is also designed to switch to Automatic Carpet Boost when it detects carpet for a more thorough vacuum.
Support for Alexa allows control of the Roborock Q5+ with your voice, too. This was very easy to do via the app, allowing me to start the robot simply by saying "Alexa, start the vacuum cleaner", and also to return it to the dock. However, more complex commands didn't work for me. With this in mind, if you're serious about using the vacuum for voice control, you'll need to take time to set up a routine.
Roborock Q5+ review: Battery
5200mAh Li-ion battery
Can cover up to 3230sq ft
Max run time of 180 minutes
Powered by a high-capacity 5200mAh Li-ion battery, and with a 470ml dustbin on board its circular frame, this Roborock robot vacuum has an impressive maximum runtime of 180 minutes across 3230 sq ft.
You can view the level of charge remaining in the app, with the battery level, cleaning area and cleaning time neatly displayed.
Remember that the Q5+ is a US-only device and so has been set up for US power supplies (110V). For the dock to work properly in the UK, it will need a converter in order to convert to 230V.
Should you buy the Roborock Q5+?
Swipe to scroll horizontally
Roborock Q5+ score card

| Attributes | Notes | Rating |
| --- | --- | --- |
| Price | You'll need to spend more for the Auto Empty Dock for best results | 4/5 |
| Design | Brush bar is easy to keep clean; it doesn't clog up easily with hair and dirt | 4/5 |
| Performance | A very self-sufficient design that didn't get stuck too often | 4/5 |
| App | Easy to connect and use, and comes with impressive control for spot-cleaning | 4/5 |
| Battery | 180 minutes of runtime was more than enough | 4/5 |
Buy it if...
You have a mix of flooring in your home
This robot cleaner is designed to work across all floor types and offers varying levels of suction. This is helpful if you have delicate carpets or need a deeper clean.
You're after a compact and discreet vacuum
While it isn't the quietest robot vacuum you can buy online, the Roborock Q5+ isn't loud either. This is reassuring if you're using it after hours, or you don't want to frighten your pets/kids with the noise. It also sits neatly against the wall in its dock while not in use.
You like being in control
The Roborock app offers plenty of control – use it to create schedules, adjust the suction power and plenty more.
Don't buy it if...
You want a robot vacuum with an auto-empty bin sensor
There are robot cleaners that will automatically report back to the dock when they need to empty – the Q5+ isn't one of them. It will automatically empty on returning to the dock once it's completed a clean, however.
You're on a tight budget
While this robot cleaner has lots of useful features, it isn't the cheapest on the market.
Roborock Q5+: Also consider
Swipe to scroll horizontally
| | Roborock Q5+ | DreameBot L10s Ultra | iRobot Roomba Combo J7 Plus |
| --- | --- | --- | --- |
| Price: | $699 | $949.99 | $1,099.99 / £999 |
| Dust cup | 04L + 2.5L in base | 0.35L + 3L in base | 0.4L |
| Max run time | 180 mins | 210 mins | 120 mins |
| Mopping | No | Yes | Yes |
| Weight | 3.2kg | 3.7kg | 3.24 kg |
| Warranty | Extended warranty available | 1 year | 1 year |
Other robot vacuum alternatives include: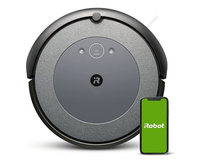 iRobot Roomba J7 Plus
If you have pets, the iRobot Roomba J7 Plus is an excellent option. It comes with P.O.O.P (Pet Owner Official Promise), which means it will go out of its way to detect and avoid pet mess.
Read our full iRobot Roomba J7 Plus review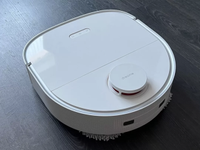 Dreame Bot W10 robot vacuum
This robot cleaner mops as well as vacuums and successfully avoids carpet when doing so. Its powerful and does a great job at collecting dirt and fine debris.
Read our full Dreame Bot W10 robot vacuum review
How I tested the Roborock Q5+ robot vacuum
I used the robot vacuum across hard wooden flooring, tiles and carpet
I used the Roborock Q5+ vacuum downstairs in my home for three months
I set up the Roborock Q5+ robot vacuum and docking station up against the wall in my dining room and left it on night and day. Once I had downloaded the app, I set the cleaner to work mapping out the downstairs area in my home. I used it across various flooring surfaces including Persian carpets, fitted carpets, tiling and hard wood flooring.
There was lots to explore in the app. While I had a play with the scheduling feature within the app, I mainly used the vacuum as and when I thought the floors needed it. I simply pressed clean when the ground floor could do with a once-over, or specified an area to spot-clean – mainly when the kids had made a mess under the table at dinner time.
I've been a journalist for 20+ years and have experience reviewing a range of smart home gadgets for a number of publications. I've tried a handful of robot vacuum cleaners and stick cleaners in my time, but have yet to be prized away from my trusty Henry Hoover.
Read more about how we test
First reviewed June 2023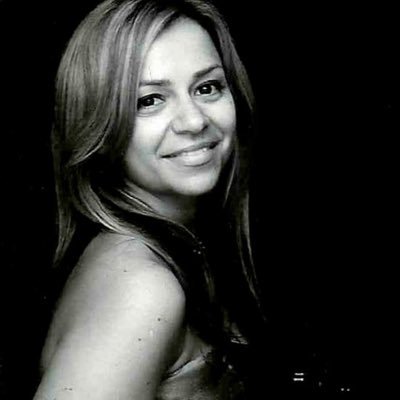 Emily is a lifestyle journalist who writes for a range of publications including TechRadar, Livingetc, Wired, Ideal Home and GQ. She writes about interior design and smart home, gardens, wellbeing, food and fitness and has tested everything from food processors to paddleboards, and bee hives to the best beds. When she's not typing away at her computer, she can be found tending to her Dorset-garden, trying the latest water sport at the beach or acting as chauffeur to her two young kids.