Cyber Monday phone deals 2022: Best deals on iPhone, Galaxy, and Pixel phones
Deals
Contributions from
last updated
Sign on the dotted line for the best Cyber Monday phone deals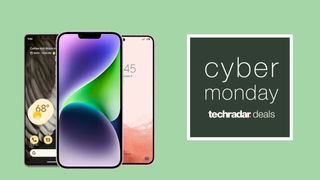 (Image credit: Future)
If you're looking for a great deal on a phone, Cyber Monday phone deals are waiting to begin a long term relationship. That's because the best deals we're seeing are from the mobile network providers like AT&T and Verizon, and those deals usually come with long-term payment plans. They're still worth a look, especially today.
We love a good bundle deal with a new phone, and Verizon has an amazing basket of goodies to hand over if you sign up for a contract agreement and give them your old phone as a trade. If you qualify, you can get $1000 off an iPhone 14 Pro, plus an Apple Watch SE, an iPad, and even a pair of Beats Fit Pro wireless earbuds. Usually you have to choose one extra device, but Verizon wants your long-term commitment, so you get everything when you open a new line of service.
If you have a phone to trade, even if it's broken, Samsung offers some of the best value on your old device. There are great discounts and rebates when you buy a flagship Galaxy S22 family phone from Samsung directly, and you can usually get more for your trade, even if (especially if) you have an Apple iPhone to give.
Most of the Cyber Monday deals laid out on this page are holdouts from the previous Black Friday sale last week, but that doesn't mean they aren't great deals in their own right. Overall, there are fantastic options and today's sale is likely to be the last chance for a long time to bag some of these promotions.
We'll be keeping this page updated with all this year's Cyber Monday phone deals as soon as we spot them, so please feel free to check in throughout the day. Or, if you're specifically after an iPhone, then you should also check out our Cyber Monday iPhone deals guide.
Cyber Monday phone sales: quick links
The best Cyber Monday phone deals
Cyber Monday phone deals: Apple
Cyber Monday phone deals: Samsung
Cyber Monday phone deals: Google
Cyber Monday phone deals: other brands
Cyber Monday phone deals: FAQ
Is Cyber Monday a good time to buy a cell phone?
Regardless of whether you're looking for an upgrade on your carrier device or simply just a cheap unlocked phone, Cyber Monday means excellent deals on both.
For carrier devices, we expect all the big networks to be offering slightly better trade-in terms, switching bonuses, and potentially even buy-one get-one free bundles. For unlocked devices, it's likely we'll see some of the biggest upfront savings all year - especially on Android flagships.
3 tips for buying a phone deal on Cyber Monday
1. Research models ahead of time
By the time that we get to Black Friday and Cyber Monday, you don't still want to be uhm-ing and ah-ing about which phone exactly it is that you want to buy. Narrow it down to a well-researched shortlist.
Android or iPhone; 2022 model, or something a bit older. Check for features, size, camera quality and whatever else is most important to you in a cell phone.
2. Deal types to look out for
Just like the above tip, it pays to be prepared. So we'd suggest considering now what kind of deal you want. In the US, there's a common trend for the big carriers to offer BOGO deals - handy if friends or family members are also on the hunt for a new mobile right now. If your current handset is still in good condition, think about the potential for a trade-in to save hundreds — sometimes even over 1,000 — of dollars.
3. Worth a gamble?
As we've explained above, it's not traditional for a whole flurry of new, jaw-dropping phone deals to drop on Cyber Monday. So if you like something that you see on Black Friday or the sales weekend, we'd suggest just grabbing it while stocks last rather than playing the waiting game.
Sign up to receive daily breaking news, reviews, opinion, analysis, deals and more from the world of tech.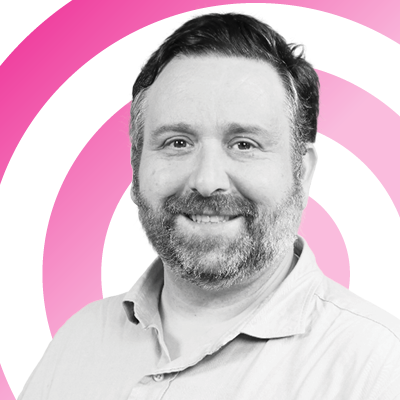 Phil Berne is a preeminent voice in consumer electronics reviews, having reviewed his first device (the Sony D-EJ01 Discman) more than 20 years ago for eTown.com. He has been writing about phones and mobile technology, since before the iPhone, for a variety of sites including PCMag, infoSync, PhoneScoop, and Slashgear. He holds an M.A. in Cultural Theory from Carnegie Mellon University.
Phil was the internal reviewer for Samsung Mobile, writing opinions and review predictions about top secret new devices months before launch. He left in 2017. He worked at an Apple Store near Boston, MA, at the height of iPod popularity. He has been a High School English teacher at Title I schools, and is a certified Lifeguard. His passion is smartphones and wearables, and he is sure that the next big thing will be phones we wear on our faces.