Sony WF-1000XM5 vs Technics EAH-AZ80: which earbuds should you choose?
How does Sony's WF-1000XM5 compare to Technics' EAH-AZ80?
Sony WF-1000XM5 review: smaller and sonically special, but rivals are gaining
Battery (buds): 8hrs
ANC: Yes
Spatial Audio: Yes
Water resistance: IPX4

Sony has thrown everything it can into these much smaller earbuds, and given us an extra set of foam tips so they fit perfectly. LDAC, the firm's top-tier DSEE upscaler, and Bluetooth 5.3 are all here, battery life is competitive, and the sound is 100% bona fide Sony quality. However, for us, connectivity drop-outs, average ANC performance, and an app that looks a little busy at this flagship level add up.
For
Agile, meaty and fun listen
Very comfortable and secure earpieces
Battery life maintained from XM4
Against
ANC can be beaten
Occasional connectivity issues
On-ear volume control is a tad hit and miss
Battery (buds): 7hrs
ANC: Yes
Spatial Audio: No
Water resistance: IPX4

The Technics EAH-AZ80 sound phenomenal, as long as you like neutral, and deliver in just about every category that a flagship earbud should. Of course, the battery life and ANC, while very good, don't quite measure up to some of the competition at this price range.
For
Poised, revealing sound
Triple-point connectivity
Outstanding comms and comfort
Against
Noise-cancelling and battery life are nothing special
Could conceivably sound more animated
Most of us don't have collections of earbuds lying around, but we want to make sure what we do have is the best option for our needs. So, choosing between the brand new Sony WF-1000XM5 and recently released Technics EAH-AZ80 is tough in a lot of ways… but easier in others.
They're both flagship models, have the same price tag and are made for the same type of people – those looking for the absolute best earbuds 2023 has to offer, particularly when sound quality and features, notably active noise cancellation (ANC), are the top priorities.
Each pair impress in slightly different ways, but ultimately you'll see which suits you better as we compare the various aspects of these pricey, feature-filled and impressive earbuds. (You'll also see our pick too – and the answer may surprise you.)
Sony WF-1000XM5 vs Technics EAH-AZ80: Prices and release dates
The Sony WF-1000XM5 and the Technics EAH-AZ80 are both premium, flagship-level true wireless stereo (TWS) earbuds, and, as such, command the same $299 price tag. In the UK, the WF-1000XM5 are priced at £299 and for those based in Australia, they can pick up a pair for AU$499.
As a replacement and refinement of the two year old Sony WF-1000XM4, which went for $279.99 / £250 / AU$449.95, Sony has decided to raise the price of the WF-1000XM5 by $20. Although, this is fairly standard.
The Technics EAH-AZ80 are similarly priced, at $299 / £259 / AU$499.
Sony WF-1000XM5 vs Technics EAH-AZ80: Features
Most earbuds in this price range are pretty packed with features and it's no different with either the Sony WF-1000XM5 or the Technics EAH-AZ80. The Sony WF-1000XM5, for instance, have multipoint connectivity, 360-degree head tracking for use with spatial audio, and even employ a combination of AI noise reduction and a bone conduction sensor for clear call quality.
The Technics EAH-AZ80, on the other hand, can actually connect to three different Bluetooth sources for their multipoint connectivity and take advantage of eight built-in mics for their "Just My Voice" technology (versus six in total, in the XM5), which does a tremendous job of rejecting background noise while on a call – though there's no spatial head tracking here.
While the two models both have an ambient or transparency mode, where they really diverge is in one of the most important features for true wireless earbuds: active noise cancellation (ANC). The Technics EAH-AZ80 do a pretty good job with its "dual hybrid" adjustable ANC, using both feedback and feedforward mics to block out most sound. But they don't block out all outside noise and are not close to the standard bearer for ANC.
Don't expect much more from the Sony WF-1000XM5 either. While the new buds have a new driver unit, integrated processor and new 'QN2e' chip, we were underwhelmed by the ANC quality. As we said in our, "it's fine rather than eyebrow-raising". Background noises were largely softened, but not the hum from an AC unit for instance.
Sony WF-1000XM5 vs Technics EAH-AZ80: Sound
Sound quality is almost always a given with pricier, flagship-level earbuds. It's not so much a question of how good they are but whether they sound the way that you find pleasing. Some will sound more relaxed, some neutral, and others will be brighter.
The Sony WF-1000XM5 have improved upon the Sony WF-1000XM4 by moving from a 6mm driver to a 8.4mm dome-edge one that Sony has dubbed "Dynamic Driver X". The older model offered clear, detailed yet relaxed audio with a little bit of a boost in the bass. With that larger driver, we found the newer version to have more bass extension (think subwoofer) and a little more articulation.
When compared to the Technics EAH-AZ80, we found the sound quality to be better (albeit only slightly) than the WF-1000XM5. Their audio performance was one of the things that won us over when we reviewed the EAH-AZ80, with those 10mm full-range, free-edge aluminum dynamic drivers giving equal prominence to the whole frequency range. Of course, neutral sound is not for everyone as bass heads will want a little more thump while others, particularly those who listen to a lot of rock, will want something more exciting sounding.
Of course, both earbuds offer ways to adjust the EQ with their first party mobile apps – there are plenty of other ways to EQ as well.
As we said in our review: "Rather than one option being categorically better than the other, here I would direct you to ask yourself this: do you prefer an integrated, refined, hi-fi sound? The Technics product will suit you better. Want enthusiasm, bass and fun? Go for the Sony."
Sony WF-1000XM5 vs Technics EAH-AZ80: Design
Of the two earbuds, the Sony WF-1000XM5 are the slightly lighter pair. They're 25% smaller and 20% lighter than their predecessors, which weighed in at 7.3g per bud, meaning they're under 6 grams. The Technics EAH-AZ80 are 7g per earbud and compared to most others would be impressively light.
That weight translates into physical design as well with the Sony WF-1000XM5 fitting fairly flush in the ear, while the Technics EAH-AZ80 protrude out a little, probably in an effort to not overcrowd the ear canal but still be as fully featured as they are. Technics' "Concha-fit" design is actually genius as it also is made to have a natural-feeling fit with its weight distributed evenly so that they're comfortable and stable. You also get seven eartip options with the Technics and only four with the Sony product, and for us, the overall build quality of the EAH-AZ80 feels slightly classier and more premium.
Both models come in two colorways, with the Sony WF-1000XM5 sporting black or white finishes and the Technics EAH-AZ80 available in silver or black. The Technics earbuds do have a little more personality in the looks department thanks the fact that their outer surfaces are covered in milled aluminum.
Oh, and if you're considering either for the gym, they both have an IPX4 rating, which should mean they'll survive your spin class, though do you really want to take a $299 pair of earbuds to Planet Fitness?
Sony WF-1000XM5 vs Technics EAH-AZ80: Battery life
When it comes to battery life, neither of these earbuds break record books. That said, features such as ANC and transparency mode require a little extra juice to work. The Sony gets the slight nod for lasting eight hours on a charge and being able to provide another hour of use on just three minutes of fast charging. There's a total of 24 hours of use with the charging case.
The Technics EAH-AZ80 is pretty close though, offering a slightly humbler seven hours of use – although one of the team pushed that to the max and found them capable of providing just a tad more. And the Technics EAH-AZ80 make up for that with an extra hour of battery stored in the charging case for a total of 25 hours. Unfortunately, its quick charging is a bit slower, taking 15 minutes to offer 70 minutes of use. But, like the Sony WF-1000XM5, it's capable of wireless charging.
Sony WF-1000XM5 vs Technics EAH-AZ80: Verdict
As impressive as either of these options are, the clear winner for us are the Technics EAH-AZ80. These are fantastic earbuds – we rated them 4.5 out of 5 in our review, after all – that are always worthy of consideration thanks to all the features that they offer and, particularly, their stellar sound quality, which trumps the WF-1000XM5.
Because the Sony WF-1000XM5 go for the same price, we'd choose the Technics EAH-AZ80 over them even though they're slightly heavier. They also don't offer that neutral "works for everything" type audio, so for that reason we think the EAH-AZ80 are the kind of earbuds that are suited to most people.
Sign up for Black Friday email alerts!
Get the hottest deals available in your inbox plus news, reviews, opinion, analysis and more from the TechRadar team.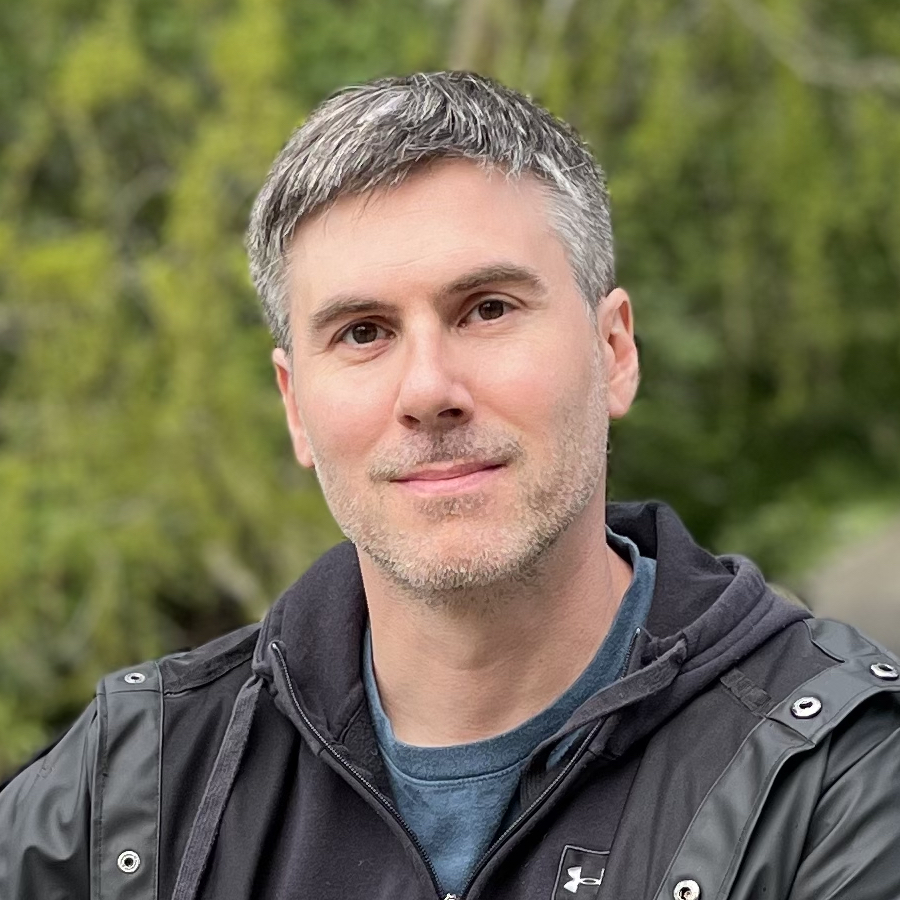 James Holland loves audio gear! So much so that he covers all the ins and outs, good and bad for Tech Radar and T3. Where does that so-called expertise come from? Not only is he a lifelong music-lover but he also works in the music industry and is a musician. When not testing headphones or listening to music, he loves to travel, rage at the latest PC games, and eat off-the-beaten-path but not too off-the-beaten-path food.