There's very limited options on picking up the iPhone 13 mini on a plan. Having excluded a mini from the iPhone 14 range, you'll have to pick up either the 13 mini, the iPhone 12 mini or the iPhone SE (2022) if you want a smaller device.
So is the iPhone 13 mini still worth buying on a plan in 2023? Given that there's only one option available through Telstra to pick it up on a plan, we'd say no. Telstra only has the most expensive option, the 512GB model available, with both Vodafone and Optus no longer stocking the device.
Instead, we recommend checking out our best iPhone SE plans page to find the best plan on a smaller handset – starting from AU$78.94p/m from Optus (opens in new tab) on a 24- month plan.
While we don't recommend buying the device on a plan, you might be able to find a deal on the iPhone 13 mini bought outright, or on a refurbished unit. If you want to take this route, we suggest holding out for a discount of at least 10% before grabbing one. When you buy a phone outright, you can pair it with one of the best SIM-only plans that often offer cheaper deals than Telstra, Optus or Vodafone.
iPhone 13 mini: outright vs plans

Best places to buy the iPhone 13 mini outright
The iPhone 13 mini hasn't been discontinued by Apple, which means there's still a number of retailers that offer it outright. You can also still buy this handset directly from Apple across the entire range of colours and storage options.
Outright, the iPhone 13 mini will set you back at least AU$1,049 for 128GB of storage (when not on sale). In comparison, Apple's smaller and more affordable handset, the iPhone SE, starts from AU$719 with 64GB of storage (AU$799 for the 128GB handset).
While you'll be paying a higher price for the iPhone 13 mini, it comes with some features that aren't included in the SE, such as dual rear cameras. The iPhone 13 mini also boasts a 5.4-inch Super Retina OLED display compared to the SE's 4.2-inch LCD screen, which also comes with the home button not seen since the iPhone 8.
Ultimately, the SE is a more budget-friendly option, but if you want a small handset that offers a few more features plus the look and feel of a more modern phone, then the extra AU$250 you'll spend on the iPhone 13 mini won't go to waste. You can pick up the iPhone 13 mini from the following retailers:
Best overall iPhone 13 mini plan still available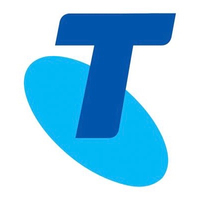 (opens in new tab)
iPhone 13 mini (512GB) | 40GB data | 24 months | AU$123.37p/m (opens in new tab)
The iPhone 13 mini is getting harder to find, as it's no longer available to buy on a plan from Optus or Vodafone's online stores (though you could check your local store for stock). That leaves Telstra as your only option, and given that only the 512GB model is available from the telco, we'd argue against signing up. Why? Well, the cheapest plan from Telstra would set you back AU$123.37 a month, and you can currently get the small and sweet iPhone SE on a plan for much cheaper.
Total cost over 24 months is AU$2,960.88
Are there any cheap iPhone 13 mini plans?
No, there aren't any cheap iPhone 13 mini plans available. That's because only Telstra is stocking the iPhone 13 mini on its online store, and it only has the most expensive 512GB model available. The cheapest iPhone 13 mini plan costs AU$123.37 a month on a 24-month contract, and we don't think that's particularly good value. By comparison, the cheapest iPhone SE (2022) plan is only AU$74.95 a month over the same time period, and it comes from Vodafone.

iPhone 13 mini: what you need to know
iPhone 13 mini at a glance
iPhone 13 mini: specs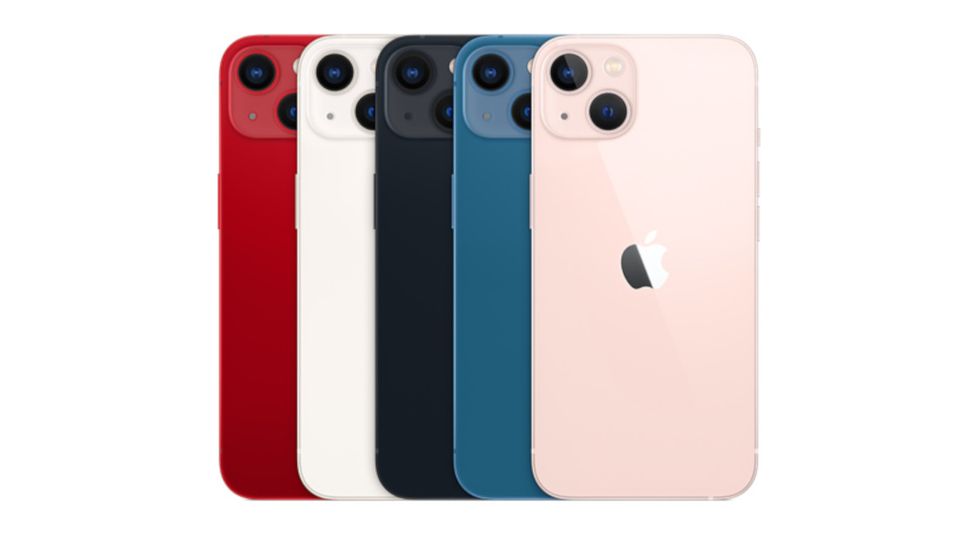 OS: iOS 15 | Screen size: 5.4-inch Super Retina XDR (60Hz) | Resolution: 2340 x 1080 | CPU: Apple A15 Bionic | Memory: 4GB RAM | Weight: 140g | Storage: 128GB / 256GB / 512GB | Battery: 2,406mAh | Rear camera: 12MP wide + 12MP ultra-wide | Front camera: 12MP
Most flagship phones seem to be growing larger with each generation, but the iPhone 13 mini is for those who want a smaller phone. It comes in at AU$1,199, easily making it the cheapest out of the four new devices from Apple's iPhone 13 family.
Even though it's cheaper – and smaller at 5.4-inches compared to the regular iPhone 13's 6.1-inches – it still comes with all the latest improvements under the hood. That includes the new A15 Bionic chipset, upgraded camera sensors and brighter OLED display.
On the outside, the iPhone 13 mini looks quite similar to last year's iteration. Small changes to the rear house a now diagonally placed camera array, which includes a dual 12MP camera system (with both wide and ultra-wide lenses).
Otherwise, it's business as usual with its squared-off edges, Ceramic Shield front and a back featuring glass and aluminium. With the 13 mini, it's the inside that counts, with a better chip, an improved screen and a beefier battery too.
As a slightly more niche device, the biggest competition for the iPhone 13 mini is going to be last year's iPhone 12 mini. Both are 5G devices, and the 12 mini is now retailing for AU$999 since the launch of the 13 mini. If you're looking to save a bit of cash and willing to forgo some bells and whistles, then it could well be worth going for the older device.
The iPhone 13 mini is available in black, white, pink, blue and red, with storage capacities in 128GB, 256GB and 512GB. Prices start at AU$1,199 for the 128GB model, and ultimately, you'll need to decide whether this incremental upgrade is worth the price of admission.