Update: We're delighted to tell you that the SNES Mini deals are still live. A few days ago Nintendo added fresh stock to its site for the Nintendo Classic Mini Super Nintendo Entertainment System (and that's the last time we'll refer to that overlong name today) and stock is still available.
This is fantastic if you missed out at launch last year or decided to wait when retailers starting jacking up the prices beyond the £70 RRP. If you bought one to flog on eBay, it's looking like your chances for a profit are running out!
Original story follows...
Our SNES Mini stock alert buzzer just went off and we're here to let you know where you can buy a brand new SNES Mini right now. Better yet, it's not at a jacked up opportunistic price. And no, we don't mean the pretend new RRP of £79.99, but the actual original RRP of £69.99 - much cheaper than the wave of £100+ prices we're seeing on eBay.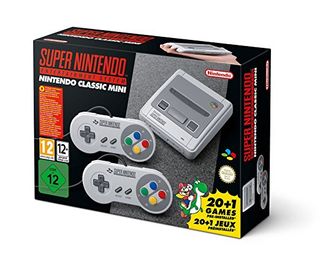 SNES Mini | 21 games | two controllers | £69.99 @ Nintendo
This could sell out at any minute to be honest. Sure, demand isn't as high as it was before Christmas, but stock is still a very rare sight from online retailers for the Nintendo Classic SNES Mini, especially at the original £69.99 price.
View Deal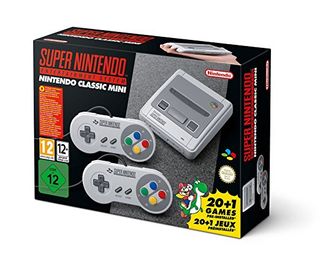 SNES Mini | 21 games | two controllers | £79.99 @ Very
Of course, you should go for the offer direct from Nintendo first, as it's a tenner cheaper. The sad reality though, is that deal could be gone by the time you read this. This £79.99 price-tag is effectively the RRP that most stores have been selling the mini console for over the last few months and it's considerably cheaper than eBay.
View Deal
With any luck, Nintendo won't be so stingy on the production line when the inevitable N64 Mini comes along later this year. We wouldn't hold out for a Wii U Mini any time soon though.