We're all about testing and rating all the phones here at techradar. There's nothing we like more than brewing a pot of tea and deciding where each new phone should sit in the list.
However, sometimes they don't make it into the top 10 - sad, we know, but that doesn't mean you shouldn't have a quick look to see if they fit your needs. After all, there are very few bad phones these days...
Lenovo P2
Simply the best phone for battery life out there
Empty List
Empty List
There's one reason you'd buy the Lenovo P2: it's got the best battery life of any phone we've tested.
The screen is fine, the camera more than passable, the weight isn't even that bad - in short, it's a very capable Android phone that actually lasts two full days. Not best case scenario, not if you're light with it... we mean two sleeps before you need to charge it again.
On top of that, it's ludicrously cheap (which is why it's top of our best budget phones list) - if there was a bit more power and a newer version of Android, it would be much higher in the list.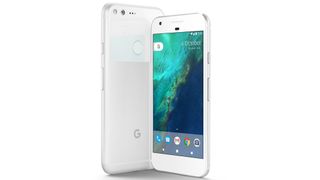 Google Pixel XL
Weight: 168g | Dimensions: 154.7 x 75.7 x 8.5 mm | OS: Android Nougat | Screen size: 5.5-inch | Resolution: 1440 x 2560 | CPU: Snapdragon 821 | RAM: 4GB | Storage: 32GB/128GB | Battery: 3450mAh | Rear camera: 12MP | Front camera: 8MP
Great camera
Streamlined software
Peculiar design
No stereo speakers
The Google Pixel XL is a phone you should definitely check out - it's one of the best phones out there in terms of speed, user interface and camera.
The reason it's not higher is the amazingly high price for this phone - it makes it hard to recommend as there are handsets with equivalent performance that are a lot cheaper.
But if you want the latest lick of Android in a phablet, the Pixel XL is the place to be.
Read: Google Pixel XL
Motorola Moto G4 Play
Weight: 137g | Dimensions: 144.4 x 72 x 9.9 mm | OS: Android Marshmallow | Screen size: 5-inch | Resolution: 720 x 1280 | CPU: Snapdragon 410 | RAM: 2GB | Storage: 8GB/16GB | Battery: 2800mAh | Rear camera: 8MP | Front camera: 5MP
Excellent value
Simple design
No gyroscope
Slower processor
Motorola is doing well with its flagship Z series, but it's also a great brand for making low cost handsets as well. The G4 Play is a great mix of decent spec and low price - it's one of our very best budget phone recommendations.
It's nowhere near the power levels of the other phones we've suggested here, but if you're in the market for a bargain you could do a lot worse.
Read: Moto G4 Play review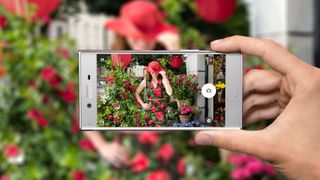 Sony Xperia XZ
Weight: 161g | Dimensions: 146 x 72 x 8.1 mm | OS: Android Marshmallow | Screen size: 5.2-inch | Resolution: 1080 x 1920 | CPU: Snapdragon 820 | RAM: 3GB | Storage: 32GB/64GB | Battery: 2900mAh | Rear camera: 23MP | Front camera: 13MP
Impressive camera improvements
Return of waterproofing
Only Full HD
Not running Android 7
The key thing to know about the Sony Xperia XZ is that it's a very good phone indeed - it's just lost in a sea of other very good phones that sometimes cost a little bit less.
The camera on this Sony phone is, as ever, technically very able and the top choice if you really want to spend time framing a shot with excellent auto focus.
The design is subtly improved, the speed and performance good... in short, a decent buy.
Read: Sony Xperia XZ review
Huawei P9
Weight: 144g | Dimensions: 145 x 70.9 x 7 mm | OS: Android Marshmallow | Screen size: 5.2-inch | Resolution: 1080 x 1920 | CPU: HiSilicon Kirin 955 | RAM: 4GB | Storage: 32GB | Battery: 3000mAh | Rear camera: 12MP | Front camera: 8MP
Powerful processor
Good camera setup
Average battery life
Questionable interface
The Huawei P9 is a phone that offers a lot for the price, and shows that the brand is really getting its act together in terms of making a phone that can mix it with the best.
The P9 shines in the camera - our tests have it as the third best snapper overall out of all the phones on the market - and the solid build quality. If this had come in at Huawei's usually-low price, it would have troubled the higher echelons of this chart, but even still the brand clearly knows what makes a good phone.
Read: Huawei P9 review