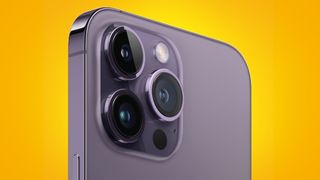 (Image credit: Future / Apple)
The Apple iPhone is indisputably the most popular smartphone on the planet, with more than two billion devices sold in the years since the late Apple CEO Steve Jobs first unveiled the company's pocket-sized mobile computer to the world in 2007.
Built to run Apple's iOS operating system – which itself has enjoyed various updates since its 2007 inception – the original iPhone was the first smartphone to use multi-touch technology and has been credited with kick-starting the so-called "app economy".
The latest crop of iPhones includes the iPhone 14, iPhone 14 Plus, iPhone 14 Pro and iPhone 14 Pro Max, with Apple expected to debut the iPhone 15 range in September 2023.