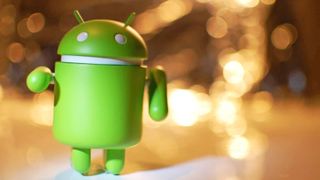 (Image credit: Future)
Android is the mobile operating system used by the majority of smartphones sold globally. It competes with Apple's iOS as the operating system of choice for most people.
Unlike iOS, which is only available on iPhones, Android can be found on a variety of devices, including smartphones, tablets, and televisions. What's more, it's used by multiple brands including Samsung, Sony, Xiaomi and of course its creator, Google. As a result of Android's flexibility and adaptability, you can find Android phones at every price point, with features such as fast charging, high-resolution displays, and multiple cameras.
As Apple does with iOS, Google releases new Android versions on a yearly basis, though different Android manufacturers will often bundle it with their own features and brand it as something different. For example, Android 13 made its debut as OneUI 5 on Samsung phones and ColorOS 13 on Oppo phones.
Android 14 is expected to release on Google Pixel phones towards the end of 2023 and could focus on generative AI, with other smartphone brands following shortly.