Huawei P30 deals have fallen behind in the company's range, now sitting behind the P40. However, it now represents one of the best value options the company has with an exceptional level of pricing.
Much like both Samsung and Apple, Huawei P30 deals are the smaller brother of a flagship device - in this case the P30 Pro - and because of that, it is able to cram in some impressive specs without driving the price to extremes.
Yes, its nowhere near as impressive as the more recent Huawei P40 Pro deals but It's affordable, powerful and has one of the best cameras around. There's three powerful lenses on the back including an impressive 30x zoom and high quality wide-angle. Not to mention Huawei's smart AI aiding your images to be their best.
Beyond the camera you'll find an in-screen fingerprint scanner, a practically infinite screen and the big news for audio fans - the 3.55mm headphone jack remains. Along with all of that is the Huawei P30's 3650mAh battery and poweful 8GB RAM processor.
So if you're ready to get this brand new, affordable handset this is the place to be. We've tracked down all of the best Huawei P30 deals and combined them in the price-comparison chart below, so you can be sure you're paying the best price.
Compare Huawei P30 deals
The current best Huawei P30 Pro deal: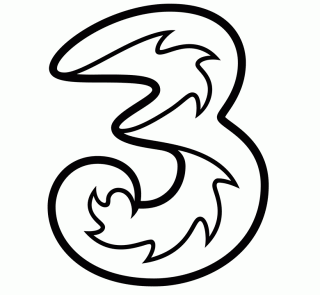 Huawei P30 | Three | £29.99 upfront | 30GB data | Unlimited minutes and texts | £23pm
The Huawei P30 has quickly become the cheap phone to go for. Right now you can get it for just £29.99 upfront and £23 a month on a Three contract. That pricing rewards you with 30GB of data - plenty for a full month's worth of gaming, streaming, socialising and more.

Get this big data P30 deal from Fonehouse
Trading in your old phone for money off the P30:
Yes, Huawei has pulled out some seriously expensive devices here. With that in mind, you'll want to find techniques to reduce the costs. The most obvious of which is probably trading in your phone and luckily there is a number of sites that help do this.
One of the most popular ones is Sellmymobile. It compares different recycling sites, listing their TrustPilot scores, how long it will take for you to get paid, how you send your phone and of course, how much you'll get.
In terms of what you can earn, taking the Samsung Galaxy S8 as an example, you can get up to £126 for a working device or £32 for a completely broken device. Or if you have an iPhone 8, you could earn up to £183.

See our how do I sell my phone guide to find out more
Head to Sellmymobile.com to see how much you can get for your old phone
Huawei P30 Review
Putting the 'P' in Photography, the P30 excels at taking excellent snaps. But that shouldn't be a surprise with its triple lens set up and ridiculous 40MP camera. Huawei has focused on both the cameras and the phones camera software, meaning brighter, crisper photos and a pretty impressive optical zoom.
Whether it's the powerful 3650mAh battery, cutting-edge chipset or infinite-display 6.1-inch screen, Huawei has put effort into all areas of this phone. But of course, sacrifices have to be made somewhere, with all this excellence comes a lack of wireless charging, an added weight and a price-tag on the pricier end of the mobile phone deals scale.
Read our Huawei P30 review here
Huawei P30 deals: FAQ
Are Huawei P30 deals or the bigger P30 Pro better?
Obviously, opting for the Pro version of this phone will secure you a more powerful device, complete with better camera specs, a larger battery and pretty much a boost in every spec department.
However, while the Huawei P30 Pro is one of our favourite phones around right now, it is a lot more expensive than the P30. It also makes use of a lot of the best features of the P30 Pro - large zoom capabilities with the camera, powerful processing power and more.
It really comes down to how much you're willing to spend but if you're not fussed about owning the most powerful devices, the P30 will likely fit most people better.
Is the Huawei P30 affected by the Google ban?
Luckily, the Huawei P30 is free from the dangers of the ban. You will still get all of the Google apps - Play Store, photos, maps etc - and you will continue to receive security updates on your phone.
The same applies for Huawei P30 Pro deals, only devices that came out after this period will be affected by the ban so you're safe here.
Will the Huawei P30 drop in price?
We can imagine Huawei P30 deals will continue to drop in price quite rapidly, it is already an extremely affordable option but with the Huawei P40 now readily available to buy (even without the use of Google services) we imagine the P30 will continue to drop even further.
What other Android alternatives are there?
The closest competitor for most people will be Samsung Galaxy S10 deals. They offer similar specs, camera-experiences and even relatively similar designs. The S10 is slightly better put together and you'll find stronger processing power on board but to receive that upgrade, you do need to pay slightly more.