Damn, I think I might swap my Sonos setup for this Samsung Dolby Atmos soundbar Cyber Monday deal
Close to half price for 9.1.4 channels of glorious surround sound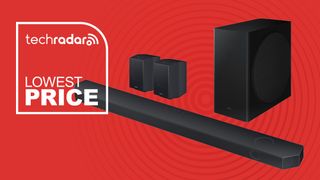 (Image credit: Samsung)
If you missed out on this mega Black Friday deal for a mid-priced but incredibly powerful Dolby Atmos soundbar system, then you're in luck because it is still available but you'll have to be quick as only four are left in stock at the time of writing. The Samsung HW-Q930C is down from £1,149.99 to £623.99 at Amazon, which is a 46% reduction or £526 saving.
However, that's not a record low price. Last Friday on November 17, you could get it for half of its original launch price at just £579 at Amazon, which easily made it the best Black Friday soundbar deal of the year for me. If you're not too fussed about the £45 difference and have been wanting to pick up a Samsung soundbar for a while now, then we'd suggest still considering this deal.
The Samsung HW-Q930C is such a good Cyber Monday deal because of the sheer amount of sound you're getting for this price. The main soundbar features seven channels of directional surround sound, plus two upfiring height channels for Dolby Atmos. The wireless rear speakers deliver one channel of surround sound each, and another upfiring height channel each, so you get a real "dome" of cinematic sound from this system. The wireless subwoofer also adds extra impact.
Today's Samsung HW-Q930C Cyber Monday deal
When I first spotted this deal, I thought that there was a very strong chance that it was going to be my personal Black Friday purchase of 2023. I've got a Sonos home cinema setup currently, with a Sonos Arc and Sonos One rear speakers. And while I love the overall quality of the sound, I've started craving more channels, recently – particularly more Dolby Atmos height channels. (Adding Sonos Era 300 speakers could achieve this for me – and I've actually tried it and enjoyed it – but a pair of them is so expensive.)
Samsung has been hitting it out of the park with its soundbars for years – they always sit at the top of our list of the best soundbars – and I've had my eye on an upgrade during 2023. I couldn't really justify the price of the mighty Samsung HW-Q990C, which is the even higher-end version of this setup… but the Samsung HW-Q930C would be perfect for the size of my living room, and would give me just the kind of upgrade I've been looking for (including the fact that it has an HDMI passthrough port, which my Sonos lacks).
I know the Samsung will be weaker with music, but I don't really use the soundbar for music anyway. But it'll do great stuff with my list of 10 amazing Dolby Atmos movies.
More Cyber Monday soundbar deals to check out
More US Cyber Monday deals
More UK Cyber Monday deals
Follow TechRadar on TikTok for news, reviews, unboxings, and hot Cyber Monday deals!
Get daily insight, inspiration and deals in your inbox
Get the hottest deals available in your inbox plus news, reviews, opinion, analysis and more from the TechRadar team.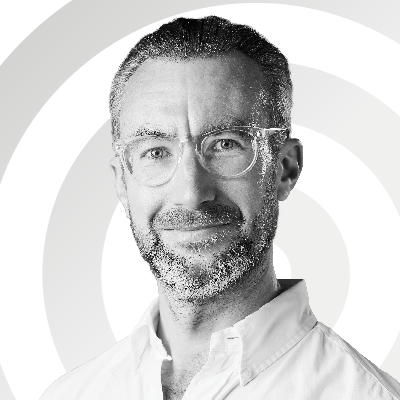 Managing Editor, Entertainment
Matt is TechRadar's Managing Editor for Entertainment, meaning he's in charge of persuading our team of writers and reviewers to watch the latest TV shows and movies on gorgeous TVs and listen to fantastic speakers and headphones. It's a tough task, as you can imagine. Matt has over a decade of experience in tech publishing, and previously ran the TV & audio coverage for our colleagues at T3.com, and before that he edited T3 magazine. During his career, he's also contributed to places as varied as Creative Bloq, PC Gamer, PetsRadar, MacLife, and Edge. TV and movie nerdism is his speciality, and he goes to the cinema three times a week. He's always happy to explain the virtues of Dolby Vision over a drink, but he might need to use props, like he's explaining the offside rule.