ICYMI: the week's biggest tech news, from Samsung Unpacked to DJI's new drone
Missed the week's big tech news? Here's your firmware update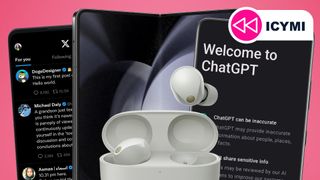 (Image credit: Future)
These days, the tech world spins like an out-of-control fairground carousel, which makes it tricky to keep up with the latest news. Fear not – whether you've been away on holiday or too busy trashing the final episode of Secret Invasions, we've rounded up all of the week's biggest tech stories here.
In our weekly ICYMI (or 'in case you missed it') roundup, we'll be boiling down all of most notable, exciting or controversial tech stories of the past seven days, so you can plug yourself in for a quick firmware update.
And because we're tech teases, we'll be running through them all in reverse order of importance. So grab your coffee, cocktail or meal replacement shake, and settle somewhere comfortable as we take you through the biggest tech announcements from the past week...
7. ChatGPT comes to Android
The world's most famous AI chatbot has finally landed on Android phones... well, in a few select countries including the US, for now. Still, OpenAI has promised that ChatGPT will roll out in other countries over the "next week", so keep your eye on the Play Store if you haven't seen it yet.
What exactly can you do with ChatGPT? It's particularly good at summarizing complex topics, helping you with coding problems, and brainstorming ideas. And now you can do all of that on the bus or train to work – while, of course, bearing in mind the chatbot's tendency to hallucinate and occasionally go to the dark side.
6. DJI's new dual-camera Air 3 touches down
DJI continues to own the skies when it comes to drones – and its new mid-range Air 3, which landed this week, is another polished addition to its fine fleet. This drone's best feature is its dual camera setup, which gives you the equivalent of 24mm and 70mm focal lengths.
That makes the Air 3 ideal for grabbing shots or video of distant subjects, without having fly too close and risk it getting taken down by angry geese. With excellent wind resistance and a generous 46-minute flight time, it's a fine step up from the already excellent DJI Mini 3 Pro.
5. Twitter becomes X-rated
Another week, another Twitter meltdown. Except this one was so big that the social network is no longer called Twitter, but X. Yes, it's the kind of name teens would brainstorm at school to make their project sound moody and mysterious, but Elon Musk isn't backing down – Twitter, and its blue bird, are no more.
What has prompted this act of tech vandalism? Elon Musk has explained that it's more than just a rebrand – in the "months to come", X will apparently get new features including "the ability to conduct your entire financial world". In that context, the Twitter name apparently no longer makes sense.
Still, a delicious footnote to the whole affair came in the form of police stopping workers from hacking down the Twitter sign outside its HQ, after they were warned of a "a possible unpermitted street closure." The script writers really nailed that one.
4. The iPhone 15 Pro rumors blow hot and cold
As we head alarmingly quickly towards the iPhone 15 series' expected announcement in September, the rumors are starting to swirl like an early tornado formation – and this week they delivered good and bad news. You want the bad news first, right? The iPhone 15 Pro series could well get a price hike.
On the plus side, the iPhone 15 Pro's rumored new Action button (which could take the place of the mute switch) sounds like an increasingly useful new addition. According to rumors, it'll have up to nine configurable functions, including as a shortcut to your Shortcuts.
The iPhone 15 will apparently be getting a new camera, too, though not quite the one we were expecting. Don't worry, there's lots of time for some more positive rumors to emerge about Apple's next iPhone sequel.
3. Rumored Nikon Zf gets camera nerds excited
There's only one thing that photography nerds enjoy more than a new mirrorless camera – and that's one that looks like a classic film camera. This is why new rumors of a possible new Nikon Zf caused such a stir this week.
Like the earlier Nikon Zfc, it's expected to be based on the legendary Nikon FM2 – a 35mm film camera – in a similar way to the full-frame Nikon Df DSLR. Unlike the Zfc, the Zf could also be a full-frame camera, which would surely make it the darling of keen amateur snappers everywhere. Hold onto your camera straps, this could get exciting.
2. Sony's exciting earbuds are (mostly) sonic stars
If you've been thinking about buying some noise-cancelling earbuds this year, you've probably seen rumors about the Sony WF-1000XM5s (otherwise known as the 'most hotly-anticipated earbuds of the year'). Well, this week they finally launched – and we were very impressed, if not quite as much as we'd hoped.
They're comfortable and sound great, but we found that connectivity drop-outs, average ANC (active noise cancelling) performance, and a slightly busy app were enough to dock it a star in our final ranking. But don't get us wrong – the WF-1000XM5s are still some of the best noise-cancelling earbuds on the market.
1. Samsung unpacks its new foldables and gadgets
Yes, AI chatbots are fun for a while, but there's nothing quite like a good, old fashioned gadget launch to remind you of the innocent days of 2013. And Samsung duly delivered one this week, bringing its giant suitcase to Seoul for its second Unpacked event of the year – where it revealed seven exciting new products.
Okay, three of those were its pricey Galaxy Tab S9 tablets, but we did also finally see the launch of the Samsung Galaxy Z Fold 5 and Z Flip 5. Both of those prove that foldables have matured incredibly quickly towards the 'slightly boring iterative update' phase already, but no-one else (bar Google) is making better folding phones right now.
With the tech giant also revealing the Samsung Galaxy Watch 6 and 6 Classic, it was certainly a satisfyingly tech-packed way to end July 2023.
Get daily insight, inspiration and deals in your inbox
Get the hottest deals available in your inbox plus news, reviews, opinion, analysis and more from the TechRadar team.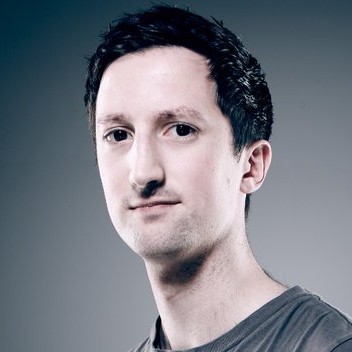 Mark is TechRadar's Senior news editor. Having worked in tech journalism for a ludicrous 17 years, Mark is now attempting to break the world record for the number of camera bags hoarded by one person. He was previously Cameras Editor at Trusted Reviews, Acting editor on Stuff.tv, as well as Features editor and Reviews editor on Stuff magazine. As a freelancer, he's contributed to titles including The Sunday Times, FourFourTwo and Arena. And in a former life, he also won The Daily Telegraph's Young Sportswriter of the Year. But that was before he discovered the strange joys of getting up at 4am for a photo shoot in London's Square Mile.