ICYMI: the week's biggest tech news, from iPhone 15 leaks to Netflix controversies
News
Contributions from
published
Missed the week's big tech news? Here's your firmware update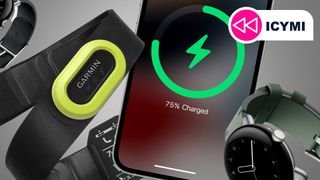 (Image credit: Future)
September is shaping up to be a massive month for tech fans, with Apple, Microsoft, Meta and more all planning big launch events. And judging by this week's news, we're now very much in the warm-up phase of that tech marathon – with lots of huge stories hinting at the gadget festival to come.
In this article, our weekly ICYMI (or 'in case you missed it') roundup, we've rounded up all of the big stories of the week. From iPhone 15 leaks to the future of portable audio via the viral success of Suits on Netflix, there have been stories across the board this week, whatever your tech tastes.
So if you missed the week's news and need a speedy recharge, here's everything that happened while you were on the beach...
8. PSA: it's a good time to trade in your old iPhone
Thinking about upgrading to the iPhone 15? You could save some cash by trading in (or at least locking in some quotes for) your current iPhone, according to a report from the price comparison site SellCell. Based on historical trade-in data, it says that the sweet spot is sometime between August 19 and August 26 – which is, well, now.
While price drops vary by model, in general SellCell thinks prices for existing iPhones can plummet by as much as $261 (around £205) in the month before a big launch. With the iPhone 15 expect to launch on September 12 or 13, we're now entering that countdown – so it's well worth a look, particularly as some trade-in sites offer lock-in periods for their quotes.
7. Samsung's undercooked XR headset leaks
Images of a supposed Samsung XR headset leaked this week – and they revealed a gadget that combines the look of the Oculus Quest 2 with many the features found in the Apple Vision Pro.
The prototype apparently boasts four tracking cameras, dual RGB cameras, and a depth sensor for full-color mixed reality passthrough. Interestingly, it's also controller-less; much like the upcoming Apple headset, you'd interact with virtual objects using hand and eye-tracking controls. The headset also seemingly runs on a Samsung Exynos 2200 rather than the Qualcomm XR chip found in most headsets like the Pico 4, Meta Quest Pro, and HTC Vive XR Elite, to name a few.
While this is just a prototype rather than a finished product, it doesn't look all that impressive. Perhaps that's why the leakers say Samsung has abandoned this prototype to instead develop something better, though we'll have to wait and see what Samsung eventually reveals to know what's really going on with its XR efforts.
6. We got a glimpse of the future of portable audio
You may remember back in April the unveiling of the world's first solid-state speakers, teeny tiny little devices meant to replace the voice coils and magnets that had ruled over your sound system since loudspeakers were invented over a hundred years ago. A potential portable audio game changer, yes, (they're truly tiny) but the tech had yet to make its way into an actual product.
Well, the big news we heard this week is that this will all change over the next few months. It's all thanks to a company called Creative Technologies, a Singapore tech outfit pledging to squirrel these solid-state drivers into a set of true wireless earbuds – and by harnessing xMEMS' tiny cutting-edge micro-electro-mechanical system (MEMS) solid-state speaker technology, the partnership is making big waves in the audio industry. Big. Huge.
5. A Pixel Watch 2 leak hints at a missing feature
Another Google Pixel Watch 2 leak adds more credence to the advent of a new wearable from the tech giant this year, to sit neatly alongside the theoretically-upcoming Pixel 8 range. Spotted via a Federal Communications Commission filing database, the Pixel Watch 2 has been tested with four different style strap: a plastic active strap, a metal mesh strap, a metal link strap, and a metal slim strap.
Unfortunately, something's missing here. The ultra-wideband (UWB) technology isn't included in the wearable as far as the FCC filing is concerned. UWB isn't a physical band, but a frequency-based one that helps in device-to-device communication. It can be found in current-gen Pixel devices, but as far we know, the Watch won't be packing it.
4. The next DJI drone flies in, as Skydio checks out
It's been a week of contrasting fortunes in drones – just as fresh leaks revealed DJI's next flying camera (the DJI Mini 4 Pro), one of its main rivals, Skydio, announced that it was quitting consumer drones.
Skydio said it was sunsetting accomplished models like the X2 in order to put everything into its "enterprise and public sector customers". That's a shame, but DJI won't be shedding too many tears – it's clearly been too busy building the successor to the popular Mini 3 Pro, which is still one of the best drones around.
The leaks suggest the Mini 4 Pro won't be a huge upgrade, with the the main boosts being better obstacle detection (comparable to the DJI Air 3), OcuSync 4.0 connectivity and a new DJI RC 2 controller. But in a world with so few consumer drone makers, we'll take any new models we can get.
3. An unexpected Garmin treat breaks cover
While we all wait for the next Garmin release (more than likely a new version of our best Garmin watch, the Garmin Venu 2) a surprise release has been found on a regulatory website: a new heart rate monitor, the HRM-FIT.
Little is known about it other than the name. Some early speculation suggests it'll be a stripped down version of the Garmin HRM Pro that will be able to be strapped to your arm rather than your chest, but that's just hearsay. Nevertheless, it makes sense: as we said during our coverage, it's odd that Garmin hasn't explored this form factor yet, especially as competitors like Polar have been doing it for years.
2. Suits becomes a viral Netflix hit, leaving its writers feeling short-changed
Six weeks after joining Netflix's library, Suits has become Netflix's latest TV hit – and it may have TikTok to thank, with the show appearing regularly in clips on the video app. Whatever the reasons for the Suits comeback, its success is undeniable – it's spent four of the last seven weeks in Netflix's global Top 10 TV show chart and, at the time of writing, is the fourth most popular show on Netflix in the US.
So why aren't its writers happy? Frankly, they aren't getting very well reimbursed for Suits' gargantuan viewing figures. Suits writer and producer Ethan Drogan revealed that he's received a paltry $259.71 in residuals – essentially, compensation for reusing a writer's credited work – for 'Identity Crisis', the season 1 episode he wrote, for the past three months). In a chat with Decider, Lilla Zuckerman also confirmed that she's only been paid a meager $414.26 for season 5 episode 'Blowback' so far this year.
This is a fraction of the figures they received back when the show originally aired, and all comes amid the backdrop of the writers strike, which began on May 2 and forced production on Stranger Things 5, Deadpool 3, and numerous other Hollywood productions to shut down. All of which has hints of a courtroom drama that wouldn't look out of place in the show.
1. The iPhone 15 drops hints about its USB-C port
No-one doubts that the iPhone 15 will swap its lightning charge port for a USB-C one when the phone launches in September. But there are some real questions about the technology behind that widely-used port standard.
This week we heard rumors that it could be Thunderbolt-standard, which would promise far faster data transfer speeds (at least for the Pro models). Yes, many still use that port for charging and data.
There are also fresh concerns, though, that some of the components behind the anticipated port upgrade could lead to throttled charge speed for third-party chargers. We won't have any answers, though, until Apple announces next month.
Sign up for Black Friday email alerts!
Get the hottest deals available in your inbox plus news, reviews, opinion, analysis and more from the TechRadar team.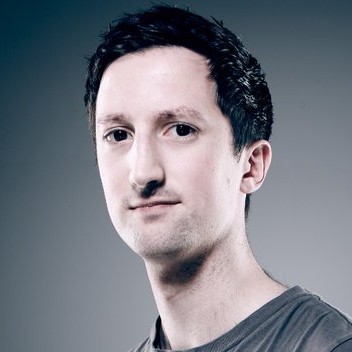 Mark is TechRadar's Senior news editor. Having worked in tech journalism for a ludicrous 17 years, Mark is now attempting to break the world record for the number of camera bags hoarded by one person. He was previously Cameras Editor at Trusted Reviews, Acting editor on Stuff.tv, as well as Features editor and Reviews editor on Stuff magazine. As a freelancer, he's contributed to titles including The Sunday Times, FourFourTwo and Arena. And in a former life, he also won The Daily Telegraph's Young Sportswriter of the Year. But that was before he discovered the strange joys of getting up at 4am for a photo shoot in London's Square Mile.