The Simba Hybrid Pro's combination of lots of coils and bouncy, responsive foams will appeal to those want more cushioning and better motion isolation than an old-school pocket-sprung mattress, but still a somewhat traditional feel. Average to heavy bodies will get on well with the firmly cushioned design, which also provides plenty of support for back and stomach sleepers. The quality just about justifies the higher price tag, and more so if you value sustainability and ethical practices – Simba is B-Corp certified.
Pros
+

Very supportive feel

+

Responsive, bouncy feel

+

Good motion isolation

+

B-Corp certified brand

+

Eco-friendly credentials
Cons
-

Too firm for lighter side sleepers

-

Edge support could be improved

-

Some minor motion transfer
Why you can trust TechRadar We spend hours testing every product or service we review, so you can be sure you're buying the best. Find out more about how we test.
Simba Hybrid Pro mattress: Two-minute review
The Simba Hybrid Pro is a 28cm tall hybrid mattress from a well-respected, UK-based sleep brand. I tested a king size out for over a month to see how it performs in the real world, how it compares to the rest of the best mattresses on the market, and if it justifies its premium price tag.
Overall, I was impressed – and so were the rest of the members of my testing panel. The design is complex but effective, with upper layers of wool, foams and micro-coils providing plenty of pressure relief and cushioning, while a sturdy base of mainly springs helps promote breathability.
The sturdier sleep surface (around an 8 out of 10 in terms of firmness) is perfect for average to heavy weight people, and suitable for all sleep styles, including back/stomach sleepers, who usually need a bit more support. The heavier testers on my panel found it especially comfortable. At the other end of the scale, the lightweight testers on my panel found it a bit too firm, especially for side sleeping.
I found the Simba Hybrid Pro struck a nice balance between modern and traditional mattress feels, with the cushioning foams helping isolate motion well, without that divisive quicksand feel you often get with memory foam. It's also nice and easy to change position on, although if you have mobility issues, note that I did feel the edge support could be a little better.
This model sits in the premium price bracket and I think it just about justifies that higher spend. That's based on quality of materials, complexity design, and more ethical working practices – Simba is B-Corp certified, which is extremely rare in the UK mattress market.
Swipe to scroll horizontally
| Section | Notes | Score |
| --- | --- | --- |
| Comfort | Responsive, bouncy feel. 8/10 firmness. Light cushioning but no sink-in feel or contouring foams. | N/A |
| Value | Sits in the premium bracket, even with constant discounts. High quality just about justifies the price. | 4/5 |
| Design | 28cm tall hybrid, with wool, springs, and a bit of foam, made in the UK. | 4.5/5 |
| Temperature | Suitable for all but the hottest sleepers. Optional cooling cover (not tested). | 4/5 |
| Motion isolation | Top layers absorb movements well, although some minor transfer. | 4/5 |
| Edge support | No sloping, but edges are a little softer than we'd like. | 3.5/5 |
| Customer service | Good trial period, ethical credentials, useful delivery options. | 4.5/5 |
Simba Hybrid Pro mattress review: Design & materials
28cm tall hybrid, with wool, springs, and some foam
Two cover options, both removable and washable
Made in the UK, 100% recyclable
The Simba Hybrid Pro mattress is a 28cm tall hybrid mattress with seven internal layers, plus top and bottom cover. At the top you'll find a layer of British wool, which is naturally temperature regulating, as well as cushioning. Beneath this is a layer of 'Simbatex' foam. This own-brand foam is infused with graphite and designed not to trap heat. In fact, according to Simba Sleep, Simbatex has 'thirty times the airflow of memory foam'.
Below this is a double layer of tiny titanium alloy 'Aerocoil' springs (the brand likes these so much they've even found their way into one of its pillows – read our Simba Hybrid Firm pillow review for more). The Aerocoil springs are split into 13 zones to provide different levels of support in different areas, and promote ideal spinal alignment. That number of zones feels like overkill to me – most brands go for three. I can barely think of 13 different body parts.
The zoned mini-coils sit on top of a second layer of foam, which acts as a barrier between those and the next load of springs. This time, a chunkier layer of pocketed, barrel springs, designed to deliver edge-to-edge support and help isolate motion. Finally there's a base layer of 'Simba ReGen' – a recycled material made from surplus foam.
There are two cover options. I reviewed the standard, knitted cover. Alternatively, you can upgrade to a cooling cover that uses Stratos to aid temperature regulation. This costs marginally more (at time of writing, an extra £10 on the single size). Either option can be zipped off for easy cleaning – or replacing, if your cover gets damaged. If you undo the zip, you'll find another thin 'sock' covering the foam layers and keeping everything together.
It's always best to add a mattress protector anyway, and Simba has a long-running deal that bundles one in with your mattress purchase, to make things easier (for something more specialist, head to TechRadar's roundup of the best mattress protectors). There are also side handles for easier maneuvering.
The first time TechRadar reviewed this mattress, the design was very different – in mid-2023, Simba redesigned a number of its mattresses, to include more springs and less foam (62% less, to be precise). In doing so, the brand cut its carbon footprint by around 25 per cent. This review has been completely updated to reflect my experience with the updated (current) Simba Hybrid Pro.
As well as being a bit more eco-friendly, the higher proportion of springs means better breathability, as there's plenty of space for air to circulate within the mattress. All the foams that do feature are CertiPUR certified, which means they meet certain minimum health and environmental standards.
Overall, the Simba Hybrid Pro feels well-made and good quality but not especially luxurious.
Design score: 4.5 out of 5
Simba Hybrid Pro mattress: Price & value for money
Never sold at RRP – usually 40% off, occasionally more
Sits in the premium price bracket, even with discounts
Not the cheapest, but I think worth the price
The Simba Hybrid Pro sits in the middle of the brand's hybrid range, and in the premium price bracket overall. There are two versions to choose from – one with the Stratos cooling cover, and one without. At RRP, the price difference between the two is minimal (at time of writing, around £10).
There's always some kind of Simba mattress sale on, but at the moment it seems to only be the Stratos cover version with the discount. Expect 40% off, although occasionally, the discount will increase – for example, in the Black Friday mattress deals, you'll often find around 45% off.
Here's the official pricing for the Simba Hybrid Pro mattress with Stratos cover:
UK single: RRP £1,169 (usually ~£700)
UK double: RRP £1,609 (usually ~£965)
UK king: RRP £1,759 (usually ~£1,055)
UK super king: RRP £1,839 (usually ~£1,103)
You'll get a 200-night trial with the Simba Hybrid Pro, and if you change your mind during that time you can contact the brand for a refund.
Even with regular discounts, the Simba Hybrid Pro sits in the premium price bracket. However, I think it justifies that slightly higher price – the design is complex with high quality materials and feels like it's built to last, and the brand operates using more ethical and sustainable practices, too (more on this in the Customer service section).
However, there is plenty of competition for around this price point. Deals-dependent, it'll often be around the same price as the Panda Hybrid Bamboo mattress (TechRadar's #1 option) and pricier than the also-excellent DreamCloud Luxury Hybrid.
Simba Hybrid Pro mattress review: Comfort & support
Bouncy, responsive feel, with springy cushioning
Medium-firm, 8/10 sleep feel – suitable for heavier bodies
Perhaps a bit too firm for lightweight side sleepers
Sit or press on the Simba Hybrid Pro, and you'll feel a thick layer of cushioning. Feeling the side of the mattress, I think this is the whole top section, encompassing the foams, wool, and micro-springs, but really it just feels like foam. The micro-coils aren't discernible to the touch, but I feel like they might be helping stabilise that top section and preventing the sleeper from sinking it too far. Pressing on the side, I can feel the larger base coil unit, which sits below the zip line.
The top comfort layers are springy and responsive, with only very slight contouring. Don't expect the slow-moving, sink-in feel of memory foam – this is more traditional. There's also a fair bit of bounce, and it's easy to change position on. One of the testers has a bad hip, and found this mattress offered just the right balance of cushioning and support.
In terms of firmness, Simba describes this as 'medium-firm' – myself and my fellow testers judged it more specifically to be around an 8/10 on firmness (with 10 being rock-hard), putting it in the 'Firm' band. When I placed an 8kg weight in the centre, it sank 5.8cm, which is in the Firm bracket.
As a rule, back/stomach sleepers should choose a medium-firm or firm mattress (7/10 or above), while the best mattresses for side sleepers tend to be a little softer – medium to medium-firm (5-7.5). You'll also need to factor in body weight; the heavier you are, the firmer your mattress should be.
By those guidelines, I'd expect the Simba Hybrid Pro to be best for average or heavier people, suitable for back/stomach sleepers, and too firm for lightweight side sleepers, and this was reflected almost exactly in the real-world experiences of my testing panel.
As an average-to-heavier back/side combi sleeper, I actually found the Simba Hybrid Pro especially comfortable for back sleeping. I felt my hips were well supported in this position, and the combination of gentle cushioning and bouncy coils kept my spine aligned, without my hips dropping too low into the mattress. Although I'm comfortable using it for side sleeping, I wouldn't mind a slightly softer feel in this position.
The heaviest member of my panel (15st, 5ft 11, combination side/back sleeper) found this mattress the most comfortable of everyone who tried it, appreciating the combination of solid support and inviting cushioning.
My lighter weight testers found this mattress too firm for side sleeping, feeling as though they were just resting on top of the surface, and finding pressure building up in the shoulder and hip in this position. If that's you, check out our Emma Original mattress review – this model has a softer feel and more contouring, to prevent pressure from building up in the hip and shoulder in a side-lying position.
Simba Hybrid Pro mattress review: Performance
Regulates temperature well – option to update to cooling cover (not tested)
Good motion isolation, although some slight transfer
Acceptable edge support
I tested the Simba Hybrid Pro in a king size for over a month before writing this review, and also consulted with a panel of others, with different sleep needs, to get their opinion on how it performed. As well as assessing how comfortable and supportive it was, I also tested it in key areas of performance: temperature regulation, motion isolation and edge support. Here's what I discovered during my review process…
Temperature regulation
The Simba Hybrid Pro has a design that's geared towards temperature regulation. As a rule, foams can run warm, while coils have no issues trapping heat, thanks to their open structure. The higher proportion of springs bodes well for cooling. This mattress also has a top layer of wool, which is known for being naturally temperature-regulating – i.e. it should feel cool when it's warm, and warm when it's cool.
My testing started in a weird September heatwave, and ran into cooler 'normal' autumn temperatures. I found this mattress offered good temperature regulation, and had no issues with overheating, even on particularly muggy nights, leading to more undisturbed, restful sleep.
It's not cool to the touch, but warms to a neutral temperature that's comfortable for sleeping. Another member of my panel, who is used to a traditional pocket-sprung mattress with no foam, found this mattress slept warmer than her previous mattress, although not unpleasantly so.
The comfort foam layers are 'Simbatex', which the brand says has 'thirty times the airflow of memory foam'. While it is difficult to judge that in a mattress with so many different layers, it's worth noting that the testers that tried out the all-foam model from this brand were very impressed with how well it regulated temperature – read more in TechRadar's Simbatex mattress review.
Temperature regulation score: 4 out of 5
Motion isolation
Motion transfer refers to the extent to which movements reverberate across the surface of a mattress. It's a factor that's worth paying attention to if you share a bed and/or are a particularly light sleeper.
As a rule, you can expect mattresses with a higher the proportion of springs to have more motion transfer than foam-based models, although that does vary brand to brand. The Simba Hybrid Pro tackles this by designing the barrel springs in the base unit to 'compress inwards' to better absorb movements. Overall, myself and my testing panel agreed this mattress isolated movements pretty well.
The cushioned surface absorbs motion much better than a traditional pocket-sprung model would (and the tester who is used to that type of mattress was indeed very impressed with the motion isolation on the Simba), but not as effectively as if you were sleeping on a dense slab of pure memory foam.
That's due to the bouncier, more responsive sleep surface here, the benefit of which is that you'll more easily be able to switch sleeping position during the night without ever feeling like you're stuck in the mattress.
Motion isolation score: 4 out of 5
Edge support
The edge support on the Simba Hybrid Pro is good but not great. The edges don't feel reinforced, but equally doesn't slope at all. Although I felt confident sleeping close to the side of this mattress, things were less sturdy when sitting up.
When placing my 8kg weight on the edge of the mattress, it sank 6cm, compared to 5.8cm sinkage in the centre. For good edge support we'd look for equal or slightly more sinkage in the centre versus the edge, so this isn't an ideal result, but it's not far off, either.
It is worth noting that the member of my panel who has slight mobility issues didn't have any complaints about the edges here, so it probably won't bother most people. However, if you know you need a well reinforced edge to push up off when getting up in the morning, this isn't the best mattress for you.
Edge support score: 3.5 out of 5
Simba Hybrid Pro mattress review: Customer service
If you're seeking a more ethical, eco-friendly mattress option, Simba is making more effort than most. Firstly, it's B-Corp certified, which is very rare in the UK sleep market. The brand manufactures its mattress in Manchester, using UK-sourced materials (titanium alloy micro springs from Leeds, foams from Middleton), in zero-waste factories. They're also (theoretically) entirely recyclable at the end of their lifetime.
Like many modern mattresses, the Simba Hybrid Pro is a bed-in-a-box model, which means it arrives vacuum-packed and rolled, making it much easier to get into your bedroom. Once in place, you can remove the mattress from its packaging using the supplied cutting tool, and leave it to expand on the frame.
My review model expanded over the course of a few hours, and was ready to sleep on from the first night, having been delivered around midday. There was a slightly new-mattress smell, but nothing problematic (all-foam models in particular can bring with them more pungent off-gassing).
Image 1 of 3
Standard delivery is fast, free and carbon-neutral. With this option, two people will deliver your package to your doorstep. You can select your preferred weekday delivery date at checkout for free, or for a small fee you can narrow that down to a 4-hour time slot or opt for weekend delivery.
If you need something more comprehensive, you can upgrade to VIP delivery for £50. That includes setup and packaging removal, and is a good option if you don't have a second person handy to shift the mattress box into place – just because it's small doesn't mean it's light!
Simba offers a not-for-profit, mattress removal and recycling service. It can be used for any mattress (from any brand) and you don't need to be buying a Simba mattress to use it. That's useful, because figuring out how to dispose of a mattress can be tricky.
Because you'll be buying the mattress without having seen it, Simba includes a free, 200-night trial, during which time you can make sure it's the right fit for you. If you decide it's not the best choice during this time, Simba will come and collect it for free. Returned mattresses are recycled, refurbished or donated.
Customer sevice score: 4.5 out of 5
Simba Hybrid Pro mattress review: Specs
Swipe to scroll horizontally
| | |
| --- | --- |
| Height | 28cm |
| Materials | Wool, foams, micro-coils, pocket barrel coils |
| Cover | Removable and washable, choose between regular or cooling |
| Handles | Yes |
| Firmness | Simba rates 'medium-firm', I rate 8/10 |
| Trial period | 200 nights |
| Warranty | 10 years |
| Price bracket | Premium |
| Double price | RRP £1,599 (usually sold at ~£965) |
| Sizes | UK single, UK small double, UK king, UK super king, EU double, EU queen |
| Delivery | Free standard, option to upgrade to include setup / old mattress removal |
| Returns | Free |
Should you buy the Simba Hybrid Pro mattress?
Buy it if...
✅ You're average or heavier in weight: The Simba Hybrid Pro has an 8/10 sleep feel, which falls into the 'firm' band and means this mattress delivers reliable support that's perfect for average to heavy bodies. Upper levels of cushioning keep things nice and comfortable.
✅ You prefer a bouncy, responsive mattress feel: The Simba Hybrid Pro swaps sink-in memory foams for bouncier options that still deliver plenty of pressure relief. It's a great middle-ground if you want a mattress with more cushioning and better motion isolation than an old-school pocket-sprung mattress, but still some of that traditional feel.
✅ You want a more ethical mattress brand: Simba is B-Corp certified and this mattress is made in England from UK-sourced materials, in zero-water factories. If you really want to go down the eco route, this brand also has a latex hybrid, which doesn't use synthetic foams at all – read about that in TechRadar's Simba GO mattress review.
Don't buy it if...
❌ You're a lightweight side sleeper: The firmer feel of this Simba is likely to lead to pressure buildup for lightweight sleepers, and especially if they lie on their sides. Consider a mattress with greater levels of contouring, such as the Emma mattress, if that's you.
❌ You're on a tighter budget: I think the quality here largely warrants the premium price tag, but if it's out of your budget (and you like the look of this brand), check out the Simbatex foam mattress. This model has a simpler, all foam design, and is much cheaper.
❌ You need a mattress with sturdy edges: The edges on the Simba Hybrid Pro are a little softer than I'd like. If you need a bed that has great edge support, consider the Panda Bamboo mattress – this is TechRadar's top-rated mattress and a sturdy perimeter is one of many things we love about it.
How I tested the Simba Hybrid Pro mattress
I slept on a king size Simba Hybrid Pro mattress almost every night for over a month. I also enlisted the help of a group of others, of different sleep preferences and body types, to lie or sleep on the mattress, and share their options. These are included in the review. I also ran a series of standardised tests using a kettlebell, to get a more objective view of performance elements like firmness and edge support.
Re-reviewed: Nov 2023
First generation reviewed: March 2022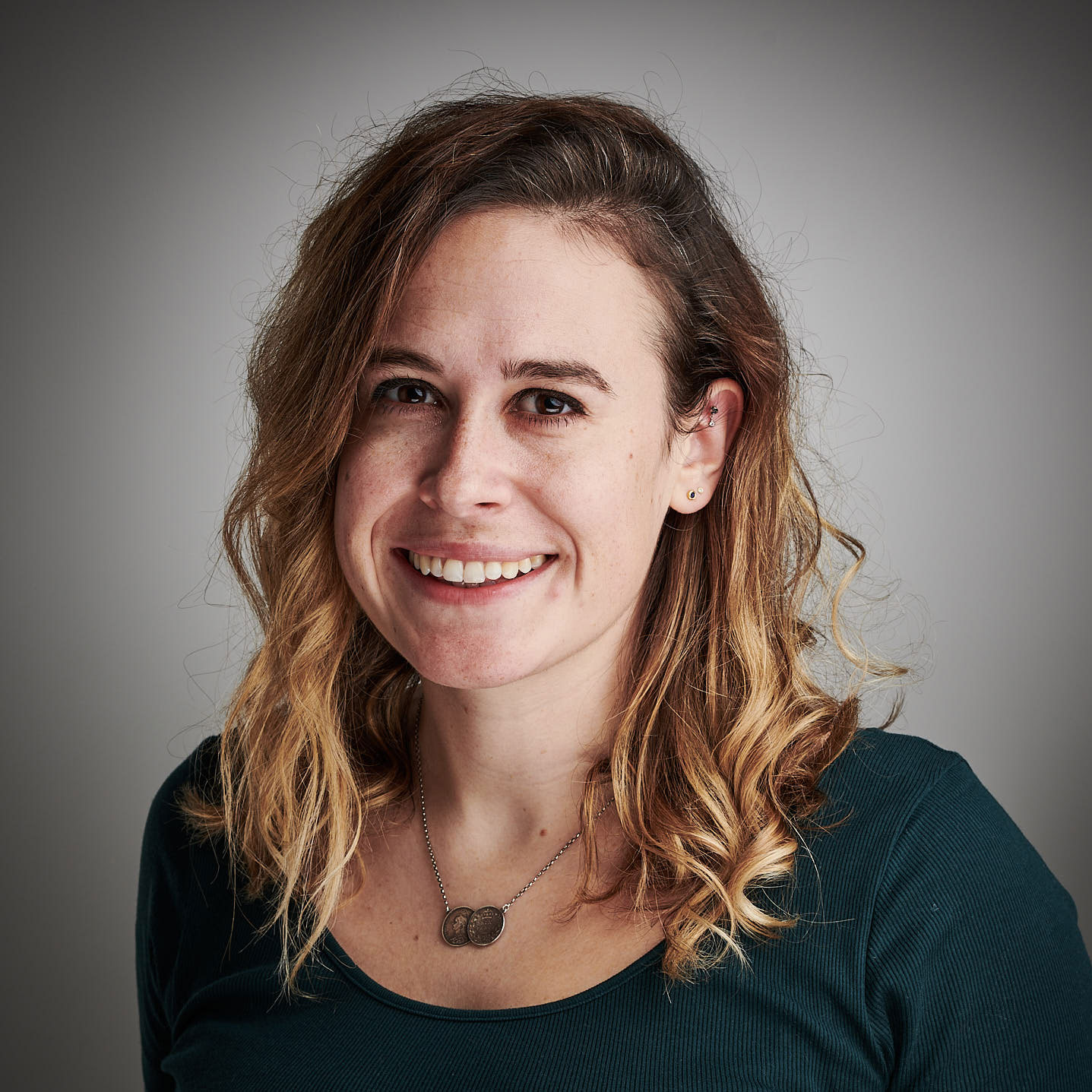 Sleep Editor, Certified Sleep Science Coach
Sleep expert and and Certified Sleep Science Coach Ruth is your go-to person for all things snooze-related on TechRadar, from advice on what mattress will suit you best, to tips on how to improve your sleep habits. She has tested more mattresses than her small flat can handle and will talk at length about them to anyone who shows even a passing interest, and has had to implement a one-in-one-out pillow policy for fear of getting smothered by them in the night. As well as following all the industry trends and advancements in the mattress and bedding world, she regularly speaks to other sleep experts to delve into the science behind a great night's sleep, and offer you advice to help you get there. Prior to joining the Tom's Guide team, she was T3's Wellness Editor.